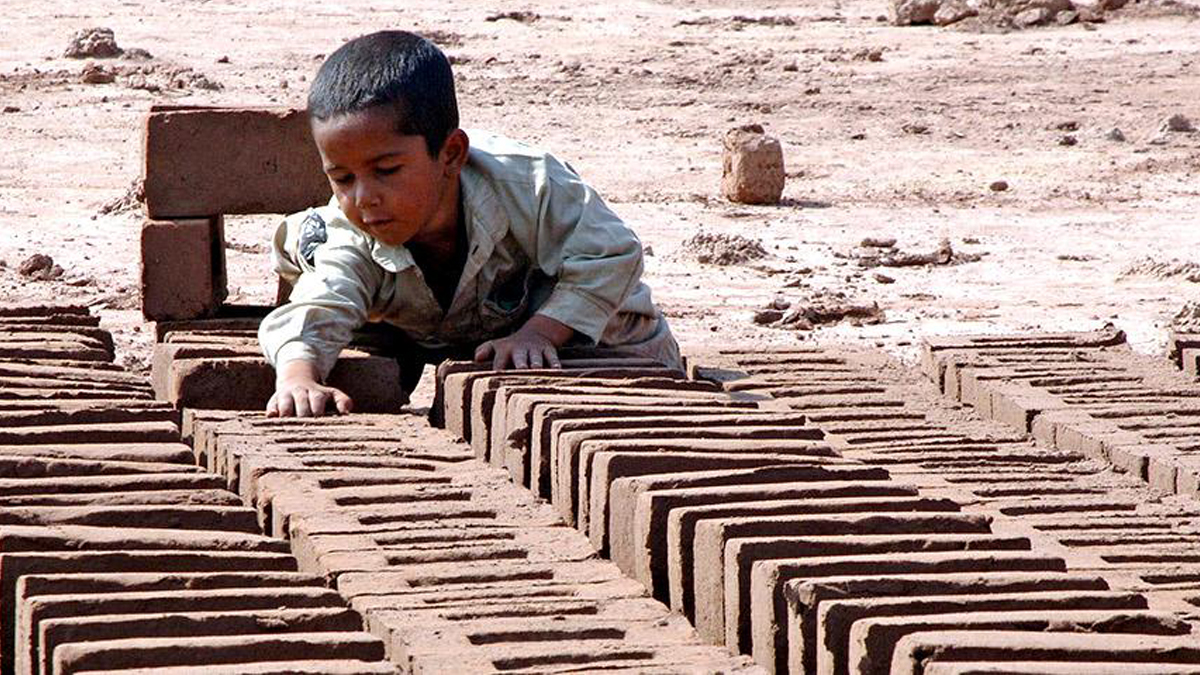 To mark the International Day for the Abolition of Slavery this year, UNSW Sydney reflects on its role in eliminating this issue which currently affects more than 40 million people worldwide.
Wednesday 2 December marks the International Day for the Abolition of Slavery. While slavery may feel like a thing of the past, it still exists today and is often found in the supply chains which bring everyday items to our homes and businesses.
As part of UNSW's ongoing commitment to minimise modern slavery, a group of students has explored the topic to find out what we really know about it. The results are both thought provoking and informative.
"Universities and their students are important protagonists in the fight to reduce modern slavery," said Professor Justine Nolan, UNSW Faculty of Law. "It is a problem that is both local and global. And it is a problem on a massive scale. Generating greater awareness about the issue is a critical first step to making more substantive changes to our purchasing patterns."
Laws and obligations
In 2018 the Australian Government passed the Modern Slavery Act 2018, which requires that entities based, or operating, in Australia, which have an annual consolidated revenue of more than $100 million, to report annually on the risks of modern slavery in their operations and supply chains, and actions to address those risks.
As part of its response to obligations under the Act, and as an expression of its commitment to human rights and the creation of a just and equal society, the University has published its Modern Slavery Prevention Policy. The Policy sets out the principles to address and minimise modern slavery risks.
To promote awareness of modern slavery (as detailed in section 2.4 of the policy), Associate Professor Leanne Piggott, Academic Director of Work Integrated Learning (WIL) Central, developed a Term 3 WIL placement opportunity to develop a multimedia Modern Slavery Prevention Toolkit.
"The aim of the WIL placement was to work with students as partners to develop education resources that would speak directly to the UNSW community," said Associate Professor Piggott.
"Students from Law, Arts & Social Sciences, and Art & Design came together to work in interdisciplinary teams and created five artefacts: an interactive campus map, an animation, a poster campaign, social media infographics, and a video. These were aimed at educating students, staff, and our wider stakeholders on modern slavery issues and how we will work together to combat these in accordance with the new UNSW Modern Slavery Prevention Policy".
To learn more about the project and the materials developed by the WIL students, visit the WIL website.
Further work undertaken this year
In addition to the WIL project and UNSW's commitment to breaking the chain of modern slavery, the following work has also been undertaken:
Compliance owners have been assigned across the University, working to review and implement robust due diligence systems across our supply chains and all our operations including Human Resources, Estate Management, Finance, IT, Research, Academic and Student Life.
Senior leadership teams have been briefed by the Compliance Unit and undertaken formal training conducted by the Legal Office.
The Strategic Procurement team has significantly progressed actions to minimise and address our risks in supply chains by implementing a Supplier Charter, introducing modern slavery clauses within all of the contract templates, direct engagement with key suppliers on their risks, and ongoing development of resources, such as templates for tenders.
Elektra Woodrow, Compliance Unit UNSW Legal Office, said, "The University's approach emphasises the importance of educating people and working collaboratively with our community, including staff, students, suppliers and other organisations. It empowers creativity and multi-fronted action – from the staff-student WIL placement and Strategic Procurement's supplier engagement pilot to all the heads of business looking at our operational risks – which magnifies our impact."
For more information on modern slavery, visit www.fin.unsw.edu.au/addressing-modern-slavery
or if you have any questions, please contact modernslavery@groups.unsw.edu.au.
Comments