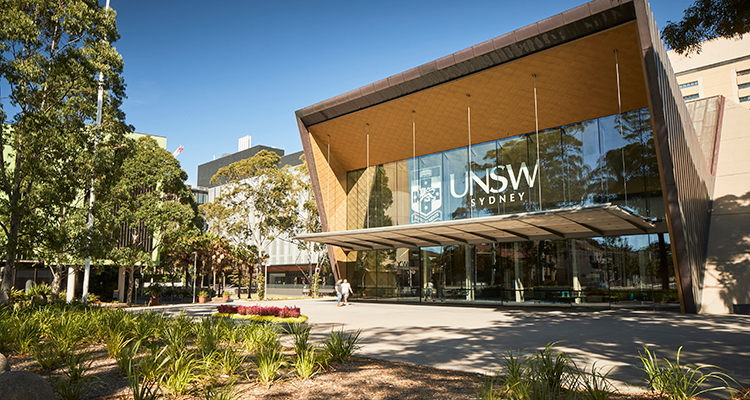 Best and emerging educators and research supervisors at UNSW recognised for their outstanding achievements at the 2020 L&T Forum.
The UNSW Teaching and Research Excellence Award ceremony was held at the 2020 Learning and Teaching Forum on 20 November 2020. The awards celebrate UNSW's best and emerging educators and researchers for their profound contributions to student learning and/or academia at UNSW.  
In a highly competitive year where staff have risen to the challenges of moving classes online and finding new ways to engage students in remote learning, two teams and eight individuals won awards for Teaching Excellence, Outstanding Contributions to Student Learning, Teaching Innovation and developing Programs that Enhance Learning. 
"We are delighted to share and celebrate the outstanding achievements of UNSW colleagues through these awards," said Professor Rorden Wilkinson, Pro-Vice Chancellor, Education and Student Experience.
"The recipients have led by example, finding innovative ways to enrich the student experience, improve learning outcomes and deliver quality teaching throughout a challenging year. Well done and congratulations!" 
Two teams and two individuals were awarded the inaugural UNSW Higher Education Heroes Award for their support to colleagues during COVID-19 in unexpected or exceptional ways. Awardees were nominated by their peers for generosity and kindness in the areas of teaching, service, or academic development. 
From a strong pool of applicants, four academics were recognised for their excellence in supervision of research candidates, and for outstanding leadership in Higher Degree Research (HDR). Their efforts have been critical in helping UNSW's candidates build the skills they need to succeed now and long into the future.
"It has been fantastic to celebrate the outstanding performance of these four academics," said Professor Jonathan Morris, Dean of Graduate Research.  
"Academics play a critical role in training UNSW's HDR candidates. All of this year's award winners have strong track records in HDR supervision, have demonstrated exceptional leadership and initiative, and provide candidates with the highest level of care and support." 
Vice-Chancellor's Awards for Teaching Excellence 
General Category 
Associate Professor Isabelle Jalbert, School of Optometry and Vision Science, UNSW Science 
Early Career Category 
Dr Susann Beier, School of Mechanical and Manufacturing Engineering, UNSW Engineering 
Vice-Chancellor's Award for Outstanding Contributions to Student Learning 
General Category 
Dr Nirmani Wijenayake Gamachchige, School of Biotechnology and Biomolecular Sciences, UNSW Science 
Postgraduate Coursework Teaching Category 
Dr Simit Raval, School of Minerals and Energy Resources Engineering, UNSW Engineering 
Sessional Staff Category 
Dr Megan Catherine Rose, School of Social Sciences, UNSW Arts & Social Sciences 
Early Career Category 
Dr Maria de Lourdes Melo Zurita, School of Humanities and Languages, UNSW Arts & Social Sciences 

Dr Deborah Barros Leal Farias, School of Social Sciences, UNSW Arts & Social Sciences 
Vice-Chancellor's Award for Programs that Enhance Learning 
Innovation in Curriculum Design and Pedagogical Practice Category 
Dr Jonathan Bollen, Dr Erin Brannigan, Dr Meg Mumford, Dr Theron Schmidt, Dr Bryoni Trezise and Dr Caroline Wake, School of Arts and Media, UNSW Arts & Social Sciences 
Postgraduate Coursework Teaching Category 
Heather Bailey, Sandra Killick, Sandeep Kirpalani, Tom Ray, Lucas Olmos, Ben Pecotich and Katilyn Percival, UNSW Centre for Social Impact 
The Heinz Harant Award for Teaching Innovation 
Dr Yenni Tim, School of Information Systems and Technology Management, UNSW Business School 
UNSW Higher Education Heroes Award 
Associate Professor Dijana Alic, Monica McNamara, Kathy Argyropolous, Ellen Clapin, Tom Richards, Dean Utian and Anjalika Wijesunrendra, Built Environment Associate Dean Education Unit 

Mr Edward Sze-Tu, UNSW Global 
Dr Victoria Clout, School of Accounting, UNSW Business School 

Mr Craig Smith, Ms Shalini Saverimuttu, Ms Tracey Beacroft and Ms Carolina Alamos, South Western Sydney Clinical School 
Vice-Chancellor's Award for Excellence in Higher Degree Research Supervision 
Leadership Category 
Associate Professor Melissa Hart, ARC Centre of Excellence for Climate Extremes 
Supervision Category 
Professor Sarah Williams, UNSW Law 
Supervision - Emerging Supervisor Category 
Dr Hoa Nguyen, School of Education, UNSW Arts & Social Sciences 

Dr Lina Yao, School of Computer Science and Engineering, UNSW Engineering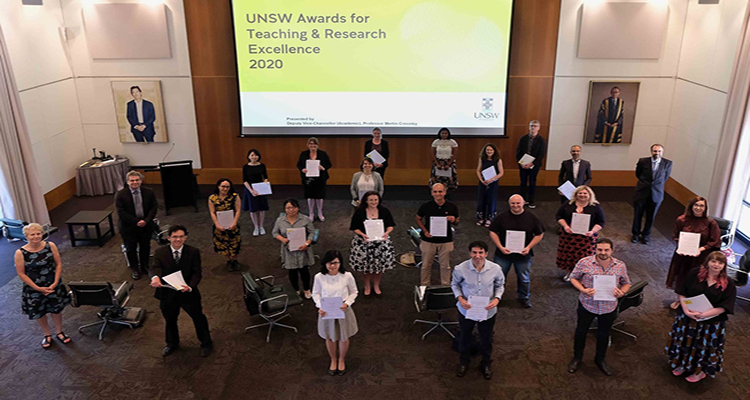 Comments