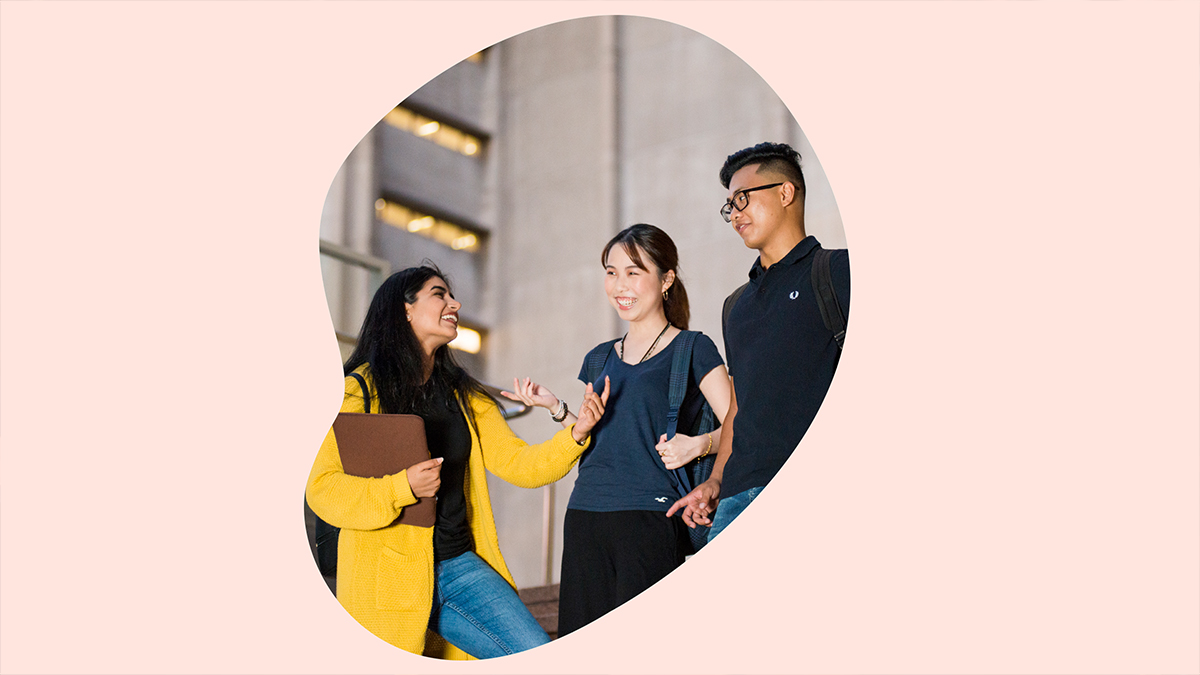 Peer-to-peer program The Ambassador Platform (TAP) has been used to connect student ambassadors with students, building a sense of belonging to the UNSW Sydney community.
Student ambassador chats through TAP were first launched by the Future Students team to create connections between prospective and current international students. The Chat with our international students site is a place to ask current international students about their degree, campus life and study, building genuine relationships and a genuine image of life in Sydney at the University. The program has also been a valuable way to gain genuine insight on what prospective students are looking for and how the University can better engage them.
The platform enables students to gain a sense of connection and provided a confidential, non-confrontational and convenient way to get in touch with the University. The presence of a friendly student voice and its social media style have been successful in connecting with international students and giving them an authentic picture of life in Sydney. The platform has strong engagement from key markets including China and India, and has facilitated over 3000 messages.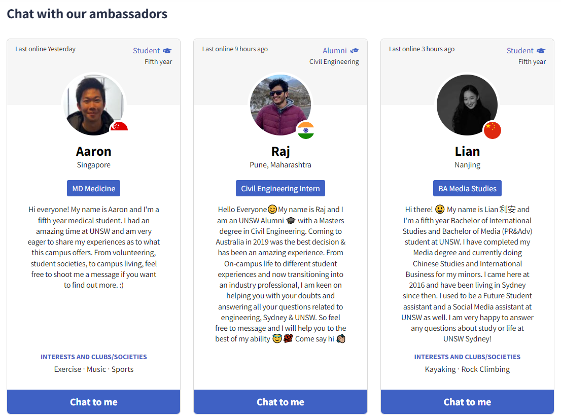 "I love chatting with future students on TAP Platform, answering their questions and helping them in the best way I could. This platform also gives me a great chance to see how other student ambassadors are doing with their uni and social life by looking at their content posts" said Media Studies student Lian Zhang.
The Peer Connections Team has offered an online mentoring service for new students since 2017, successfully connecting current UNSW students with student mentors over live chat. Although it was well received amongst students, with 80% of students who used the service in 2021 rating it five stars, students also provided feedback on how the service could be improved. One of the key areas of feedback was that students wanted to select which mentor they could connect with and chat to.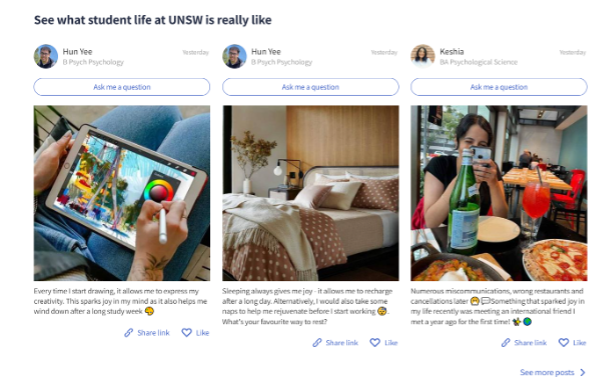 Following the success of TAP in the Future Students space, the platform was selected by the Peer Connections Team consultation and collaboration with the Future Students team. This led to the creation of the Peer Mentor Connect platform, a place for current students to develop a sense of belonging to the UNSW community from the time they accept their offer through to orientation and their first terms at UNSW.
As well as the opportunity to choose and chat with student mentors, both TAP sites feature social posts and FAQs, which have already received hundreds of views.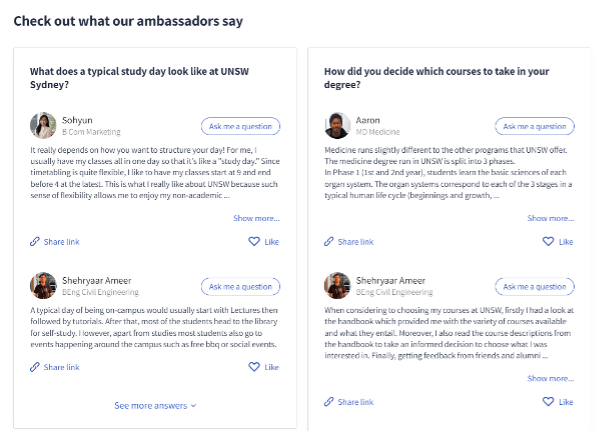 Going forward, the Peer Connections team is working to increase student engagement on the platform with broader awareness across the University and more times that peer mentors are available to chat to students.
Check out the international student and Peer Mentor Connect sites.
Comments