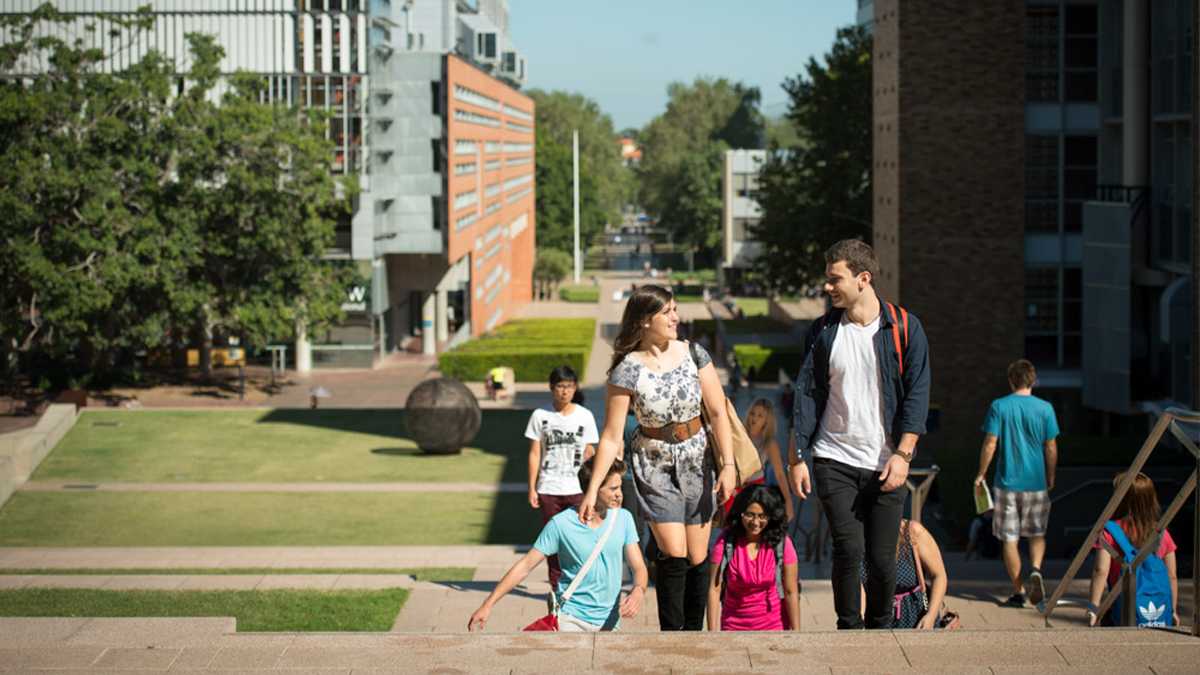 Dear colleagues
I write to you in the Vice-Chancellor's stead today, on the eve of a very welcome few days' break. I am also pleased to have this opportunity to extend my sincere thanks for all your hard work and resilience over the past two years and now, as we adapt to the 'new normal' way of operating. Your ongoing commitment to the University, our students, and your colleagues makes me feel incredibly proud to be a part of the UNSW community. 
It's hard to believe that it's mid-April and we are already in Week 9 of Term 1. Time seems to be passing quickly and that's probably an excellent indicator of everything that we have achieved already in 2022. It is my pleasure to introduce a sample of these wonderful achievements in this edition of Inside UNSW.
The breadth and depth of the UNSW passion for educational excellence is on display in this edition. Associate Professor Isabelle Jalbert from UNSW Medicine & Health received a Citation for Outstanding Contributions to Student Learning as part of the esteemed 2021 Australian Awards for University Teaching. Isabelle is a visionary educator, a passionate advocate for evidence-based optometry whose work has seen evidence-based teaching embedded in all optometry curricula across Australia. Congratulations, Isabelle.
It is always inspiring to hear news of the impact our partnerships are having in the local community. The engagement between UNSW's School of Education and Matraville Sports High (MSHS) School is a wonderful example. Our academics and students work with the MSHS community to address academic and social disadvantages, while also providing an enriching experience for UNSW's teaching students. MSHS Principal, Nerida Walker, says it best: "The partnership is so much more than just the opportunity for the development of students; it is about education, connection and community."  
Two exceptional researchers are featured in this edition of Inside UNSW, having received notable awards in their respective fields. Congratulations go to:
Professor Flora Salim from UNSW Engineering on receiving a 2022 Women in AI Award. Flora is the inaugural Cisco Chair in Digital Transport in the School of Computer Science and Engineering and is at the forefront of research in artificial intelligence.
Professor Susan Ramus from UNSW Medicine & Health who has been recognised at the 2021 NHMRC Research Excellence Awards for her research to improve the outcomes for women diagnosed with ovarian cancer. Susan received the Elizabeth Blackburn Investigator Grants Award for the highest ranked NHMRC Investigator Grant in Basic Science research.
In exciting news in Medicine & Health disciplines, development approval has been granted for the UNSW Biomedical Sciences Centre in Wagga Wagga. The centre will increase our engagement in the Wagga community, providing opportunities for country medical students to train closer to family and friends, and support graduating students to take up positions as country GPs and regional medical specialists. UNSW Medicine & Health's Rural Clinical School has campuses across NSW including Albury, Coffs Harbour, Griffith, Port Macquarie and Wagga Wagga – do take a moment to read more here.
It has been terrific to see our campus really coming to life again over the course of Term 1. After a challenging two years for students who wanted to join us in person but were unable to do so, it's pleasing to see so many now back on campus. Since Australia's international borders reopened in December 2021, we've welcomed back nearly 7000 students and we're looking forward to welcoming more international students back to campus for Terms 2 and 3.
myExperience is open for Term 1 from 11–28 April, so please encourage your students to complete the survey. Students can access myExperience through Moodle, myUNSW or through the myExperience website.  
A reminder, too, that the Vice-Chancellor is keen to hear your thoughts and feedback through the Ideas Hub. The first round of feedback closes at the end of this month and your views are very welcome.
Whether you are staying close to home or traveling in the coming days, I hope that you all enjoy the break and an opportunity to spend some valuable time with family and friends.
Best regards
Anne
Professor Anne Simmons
Provost, Acting Vice-Chancellor
Comments