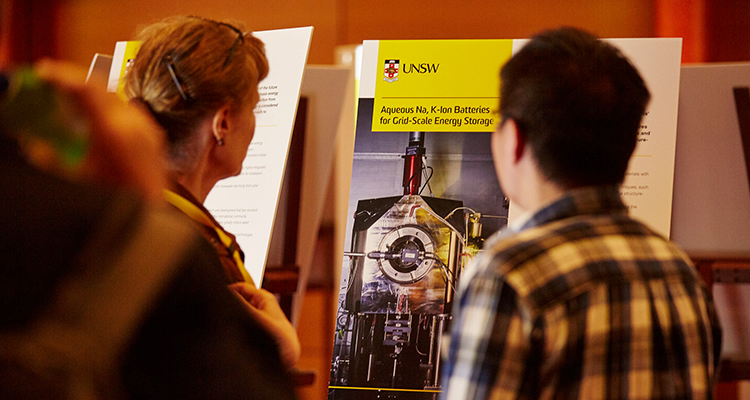 A recent industry report has highlighted the role of knowledge transfer partners in turning research and ideas into real-world solutions.
The recently released Survey of Commercialisation Outcomes from Public Research (SCOPR), an initiative of gemaker and Knowledge Commercialisation Australasia (KCA), showcases the importance of commercialisation, effective knowledge transfer and the vital work of technology transfer professionals who support researchers in taking their research from the lab to everyday use.
Last year, Australian research organisations launched 42 new spinouts and startups, and had 231 active companies based on early-stage publicly funded research. One of those that featured in the recent report was UNSW spinout Canopus Networks, which uses AI and machine learning to analyse how data is being consumed, monitor internet traffic, and assist customers with new revenue opportunities.
"The outstanding innovations in this report have the potential to improve and save lives, while boosting our economy by billions of dollars," KCA Chair Dr. Erin Rayment said.
"It's time to start planning for a knowledge-led recovery. To do that, we need to increase our investment in research and development, and commercialisation activities."
For UNSW, invention disclosures are up 20% YTD compared to 2019 and spinout success stories so far this year include the IP Group investment in CyAmast to develop cyber security solutions for Internet-of-Things devices and UNSW Canberra spinout Skykraft being awarded an Australian Space Agency grant.
"It is vital UNSW academics continue to explore external partnerships and opportunities for commercialisation in support of solving industry pain-points and taking new technologies to market to deliver economic and social benefit," said Warwick Dawson, Director, Knowledge Exchange.
"We're here to support our researchers with the process and provide them with the framework to develop their networks and prospective partnership opportunities."
There were 34 Australian and 15 New Zealand research organisations that responded to the survey. You can read the full report here.
If you have an idea for a product or service and would like to find out more, please contact the Knowledge Exchange team. You can read more about establishing a staff spinout and commercialising IP or perhaps start your entrepreneurial journey by joining our Founders information session.
If you have any questions or are in doubt about where to start when it comes to working with external partners, including government or industry, then please contact the Knowledge Exchange team.
Comments