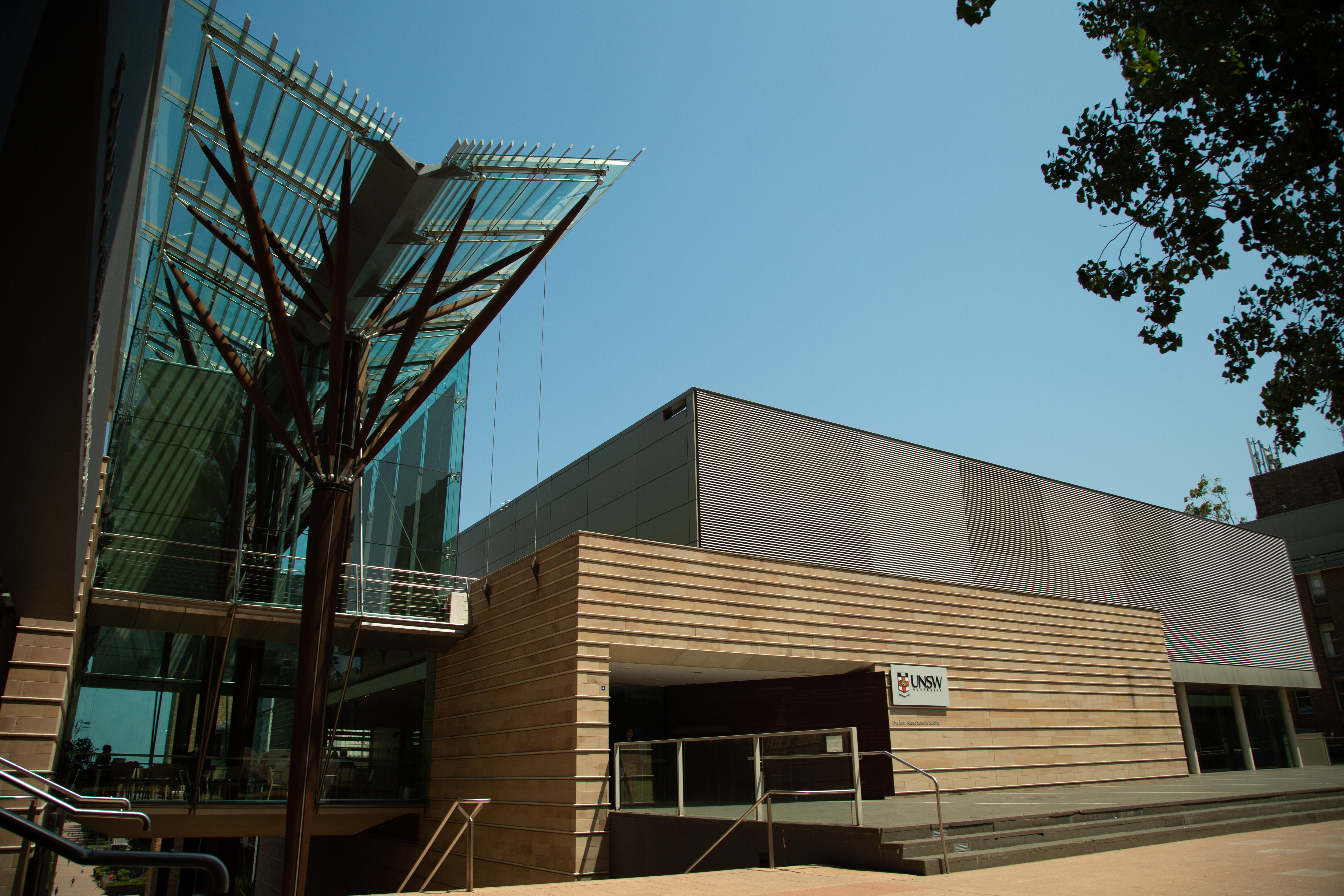 Four UNSW researchers have been recognised for their career-long contributions and 20 more have been named as leaders in their fields.
Twenty-one UNSW researchers have been recognised in The Australian's Research 2020 magazine, profiling the top 250 researchers in the country. UNSW was also named as the top institution in 24 fields.
Scientia Professor Andrew Martin led the way for UNSW researchers, listed as the global field leader for Educational Psychology & Counselling. Only eight other Australian-based researchers were recognised as being the world's best.
Prof. Martin was also named among the country's top 40 researchers on the Lifetime Achievers Leaderboard, alongside Scientia Professor Louisa Degenhardt (Health & Medical Sciences – Addiction), Dr Fengyl (Jeff) Jin (Humanities, Arts & Literature – Sex & Sexuality), and Professor Andrey Miroschnichenko (Physics & Mathematics – Optics and Photonics).
"Our researchers performed really solidly in this largely Google Scholar-based analysis of citations. Andrew Martin's recognition as the global leader in his field is a stand-out, and a well-deserved accolade," said Professor Nicholas Fisk, Deputy Vice-Chancellor, Research.
"This year UNSW rose to 2nd in the Go8, up from 5th last year, for the number of fields where it is the lead institution and came in equal 3rd for number of individual field leaders.  Congratulations to all our listed researchers, who in these uncertain times, continue admirably to exceed the goals set out in our ambitious 2025 Strategy."
In addition to the individual accolades, UNSW was named as the top performing institution in 24 of the 252 disciplines, including six disciplines in Health & Medical Sciences and five in Engineering & Computer Science.
What are the criteria?
Using publicly-available data with the assistance of research analytics firm League of Scholars, the list of field leaders is compiled by taking Australian-based researchers whose papers published in the 20 top journals in their field in the past five years have had the most citations by other researchers.
The top Australian institution in each field is determined by the most citations from research published in the top 20 journals in that field in the past five years.
The full list of UNSW representatives is below. Congratulations to all those who have been recognised for this commendable achievement.
Global research field leaders
Field Educational Psychology and Counselling | Global Field leader Andrew Martin
Lifetime Achievers Leaderboard
Health & Medical Sciences
Field Addiction | Field leader Louise Degenhardt
Humanities, Arts & Literature
Field Sex & Sexuality | Field leader Fengyi Jin
Field Optics and Photonics | Field leader Andrey Miroschnichenko
Field Educational Psychology and Counselling | Field leader Andrew Martin
Australia's best - Australia's research field leaders
Business, Economics & Management
Individual Leader in Field
Field Game Theory and Decision Science | Field leader Haris Aziz
Chemical & Material Sciences
Individual Leader in Field
Field Organic Chemistry | Field leader Thanh Vinh Nguyen
Institution Leader in Field (UNSW)
Field Analytical Chemistry
Field Ceramic Engineering
Field Crystallography & Structural Chemistry
Individual and Institution Leader in Field
Field Combustion & Propulsion | Field leader Evatt Hawkes | Lead institution UNSW
Individual Leader in Field
Field Probability and Statistics with Applications | Field leader Robert Kohn
Institution Leader in Field (UNSW)
Field Mathematical Analysis
Field Physics & Mathematics (general)
Individual and Institution Leader in Field
Field Acoustics and Sound | Field leader Nicole Kessissoglou | Lead institution UNSW
Field Mathematical Optimisation | Field leader Guoyin Li | Lead institution UNSW
Engineering & Computer Science
Individual Leader in Field
Field Manufacturing and Machinery | Field leader Sami Kara
Field Ocean and Marine Engineering | Field leader Ian Turner
Field Radar, Positioning & Navigation | Field leader Jinling Wang
Field Sustainable Energy| Field leader Robert Taylor
Institution Leader in Field (UNSW)
Field Engineering and Computer Science (general)
Field Mechanical Engineering
Field Multimedia
Field Operations Research
Individual and Institution Leader in Field
Field Computer Networks and Wireless Communication | Field leader Jinhong Yuan | Lead institution UNSW
Health & Medical Sciences
Individual Leader in Field
Field Epidemiology | Field leader Mary-Louise McLaws
Field Gastroenterology and Hepatology | Field leader Behzad Hajarizadeh
Field Ophthalmology and Optometry | Field leader Fiona Stapleton
Institution Leader in Field (UNSW)
Field Gerontology and Geriatric Medicine
Field Hospice and Palliative Care
Field Psychiatry
Field Virology
Individual and Institution Leader in Field
Field Addiction | Field leader Louisa Degenhardt | Lead institution UNSW
Field AIDS and HIV | Field leader Matthew Law | Lead institution UNSW
Humanities, Arts & Literature
Individual Leader in Field
Field Music and Musicology | Field leader Emery Schubert
Individual Leader in Field
Field Educational Psychology and Counselling | Field leader Andrew Martin
Institution Leader in Field (UNSW)
Field European Law
Field Social Sciences (general)
Lead Social Work
Individual and Institution Leader in Field
Field International Law | Field leader Heng Wang | Lead institution UNSW
Life Sciences & Earth Sciences
Individual Leader in Field
Field Forests and Forestry | Field leader Jason Sharples
Individual and Institution Leader in Field
Field International Law | Field leader Heng Wang | Lead institution UNSW
Comments