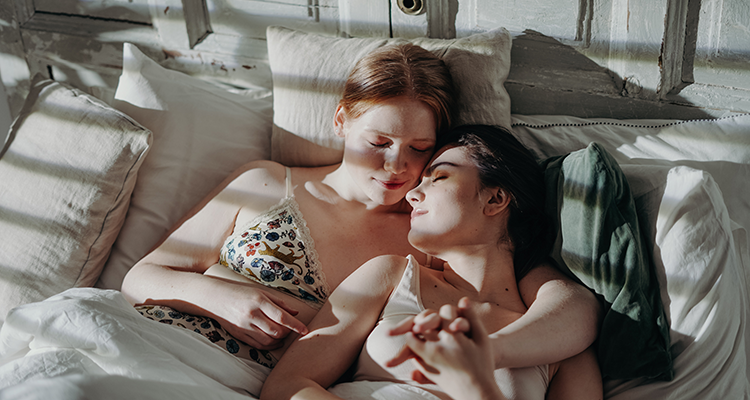 A series of events and exhibitions has been showcasing the diverse sexualities and sexual health needs of the UNSW community.
In 2020, sex looks a little different for most people.
Whether navigating the online dating scene and attempting socially distanced dates or spending a lot more time at home with a long-term partner, the COVID-19 pandemic has had a great deal of influence on the way sexuality is expressed all over the world.
Being held mostly online for the first time, UNSW's SEXtember festival has been exploring the diverse worlds of sex and sexuality, providing broad perspectives and encouraging students to celebrate, question and explore every aspect of sex.
Running since 14 September, the festival has included 19 online events, an exhibition and free Sexually Transmitted Infection (STI) testing through the health centre and telehealth for all UNSW students and staff.
One important issue that has arisen because of the pandemic is the loss of intimacy in long-term relationships due to stress and uncertainty. Pleasure - unlocking the secrets of good sex will delve into this on Thursday 24 September and explore the myths around desire, libido and intimacy, as well as providing tips to strengthen communication within relationships around these issues.
Australian sex coach Georgia Grace and self-professed sexual health nerd Liz Duck-Chong will explore these issues and explain the importance of people in relationships, understanding their own bodies and talking to their partners about their needs – however awkward or clunky it may feel.
One participant will also win access to Georgia Grace's sought-after online sex education course: 'Modern Sex'.
Throughout September, the exhibition Friendship as a Way of Life will run at the UNSW Galleries and online, bringing together more than 20 artists and collaborative groups to explore queer kinship.
The exhibition centres around three ideas that offer perspectives on LGBTQI+ partnerships, collaboration, visibility, sex, intimacy and knowledge:
Public Relations: the public expression of private lives and forms of communicating identities

Living Arrangements: spaces, approaches to living and being with 'chosen families'

Intergenerational Kinship: learning, sharing and support across generations.
A highlight of the program so far has been the Pleasure and Danger panel discussion that was held on Monday 14 September.
The interdisciplinary panel with speakers of different faith and spiritual backgrounds from Sydney Queer Muslims, Rainbodhi Buddhist Community, Pitt Street Uniting Church and the Church of the Larger Fellowship discussed the intersection of faith, ethics and intimate LGBTQI+ relationships.
Pleasure and Danger was inspired by a 1984 landmark collection edited by anthropologist Carole S. Vance, which discussed feminism, sexual politics and autonomy in ways that remain strikingly relevant to society 36 years later, where issues such as sexual citizenship, sexual assault, abortion, sex work, LGBTQI+ issues, racism and sexism are still debated.
SEXtember is a collaboration between the UNSW Health Promotions Unit and Arc, running from 14-25 September and being held across the UNSW campuses and online.
Comments