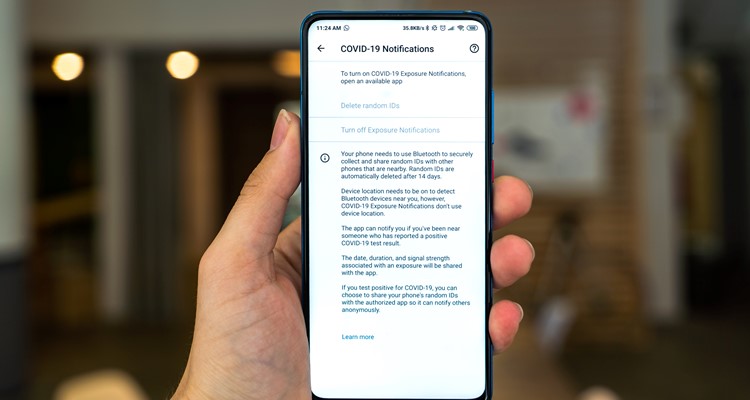 UNSW IT has developed a new tracing solution for COVID-19 cases using WiFi points around campus.
Since the COVID-19 outbreak, universities have been searching for efficient ways to trace potential COVID-19 positive cases. Some have purchased new applications while others have created QR codes for students and staff to log into buildings. The challenge with these solutions it is only possible to trace someone if they are vigilant and use the QR code or app.
At UNSW we have a building access swipe card system. This is helpful in telling us that an individual has entered a building, but it doesn't tell us where they specifically travel to within the building. There are also several areas where swipe card access is not required, which significantly hinders contact tracing.
David Rees and Paddy Grattan-Smith of the IT Customer Service Delivery team have developed a quick and simple solution that allows UNSW IT to track the general areas on campus that an individual has visited using WiFi access points. While it does not tell us the location down to the square metre, it does provide a good trace of which floors of a building an individual has visited based on their mobile activity. It also tells us who else was in their vicinity at the time.
This solution gives the UNSW COVID-19 response team the ability to contact trace all potential contacts within hours of receiving a positive case confirmation. We can pinpoint who to contact based on time and location rather than general statements (such as: if you were on level 11 on this day). This precise targeting of communications will allow for rapid contact tracing and testing of potential contacts.
It is important to note that access to this data is only made when there is a positive COVID-19 case at the University and that this access is covered under the Acceptable Use of UNSW Information and Communication (ICT) Resources Procedures. Should you not wish to participate, please do not enable University WiFi when you are on campus.
"It is fantastic to see our team members tackling new and emerging problems and creating innovative solutions that contribute to a safer campus for everyone," said Mark Griffith, Director, Customer Service Delivery.  
"I commend David and Paddy for taking ownership of this problem and coming up with a very effective solution." If you are experiencing symptoms of illness, please book a COVID-19 test. These are available at the UNSW Health Service and various local clinics.
More information on COVID-19 protocols and UNSW's response is available on the COVID-19 website.
Comments