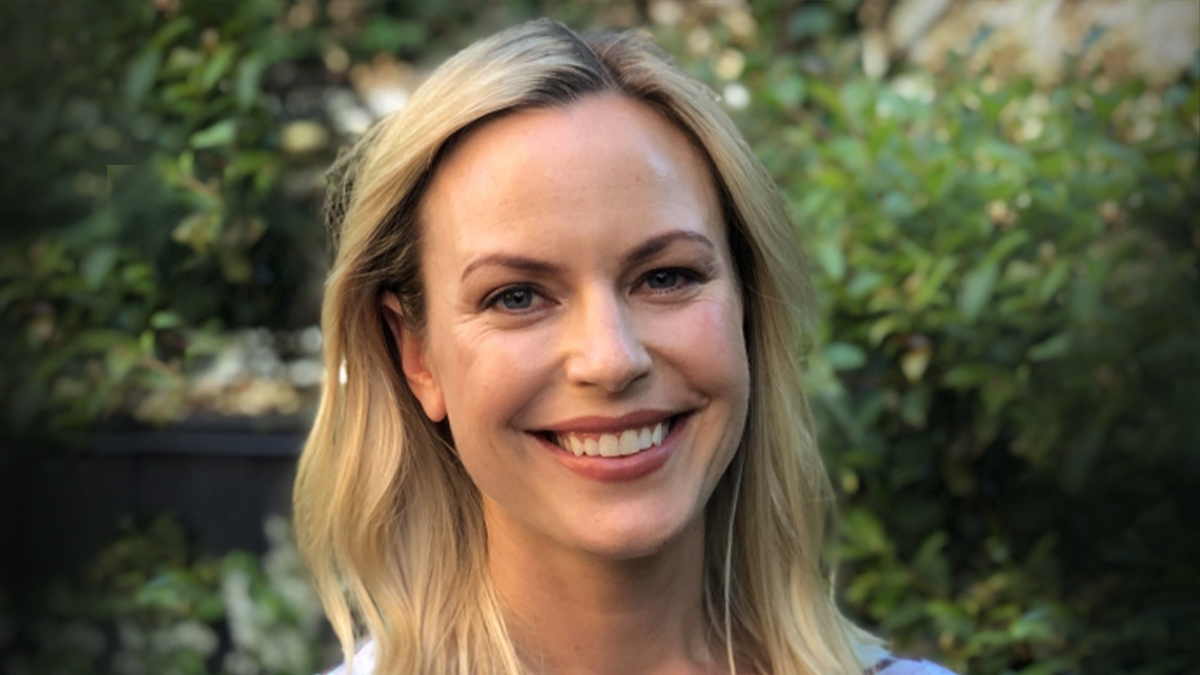 Ceridwen Dovey is the winner of the 2021 UNSW Press Bragg Prize for Science Writing.
The 2021 Bragg Prize has been awarded to Ceridwen Dovey for her essay, 'Everlasting free-fall', which explores the little-known threat of orbital overcrowding and negative impacts on astronomy by commercial satellites.  
The essay will be published alongside 30 of the shortlisted entries in The Best Australian Science Writing 2021, NewSouth's annual collection featuring the finest Australian science writing of the year.
"The Bragg Prize is such an honour. I'm a freelancer and my essays take me many months to research and write, so having my work recognised in this way, by such an esteemed science writing prize, makes me feel like it was all worth it," Ms Dovey said.
Ms Dovey said she is passionate about reframing outer space environments as part of nature in her writing, so that we can begin to protect and conserve them before they are polluted.
"In 'Everlasting free-fall', I want to help people understand exactly what is happening in space so they can begin to think more critically about what is being allowed in one of the last and very precious global commons of humanity.
"Things such as the human right to dark night skies and visible starlight, and the shared commons of orbital space around our planet are so vulnerable to being exploited," Ms Dovey said.
UNSW Dean of Science Professor Emma Johnston congratulated Ms Dovey on receiving the Bragg Prize.
"UNSW Science is proud to support the Bragg Prize and The Best Australian Science Writing 2021 – the one and only Australian anthology of science writing. Ceridwen's essay is superbly written and thought provoking. Every year I'm truly amazed by the talent and knowledge exhibited by Australia's science writers."
Ms Dovey is a fiction writer and essayist based in Sydney. She was awarded the 2020 Bragg Prize and is the first person to win the Prize over two consecutive years. 
Jo Chandler and Jackson Ryan were announced runners up of the 2021 Bragg Prize.
'The COVID-climate collision', written by Ms Chandler, is about the twin calamities. It combines a deep understanding of the science with personal reflections and responses.
Mr Ryan's story, 'To the Dragon Palace and back', is about the Japan Aerospace Exploration Agency's mission to the asteroid Ryugu and back.
UNSW Scientia Professor Rob Brooks and Tim Dean, a former PhD candidate at UNSW Arts, Design & Architecture, have essays in this year's Best Australian Science Writinganthology.
The UNSW Press Bragg Prize for Science Writing is an annual prize for the best short non-fiction piece on science written for a general audience. It is named in honour of Australia's first Nobel laureates, William Henry Bragg and his son William Lawrence Bragg.
The Bragg Prize winner receives $7000 and two runners up each receive a prize of $1500. The prizes and associated events are supported by the Copyright Agency Cultural Fund and UNSW Science.
The Best Australian Science Writing anthology and UNSW Bragg Student Prize
This year the Best Australian Science Writing anthology and the UNSW Press Bragg Prize for Science Writing attracted more than 340 entries from scientists, journalists, writers and poets.
The highly acclaimed anthology, now in its eleventh year – and with a foreword by Australia's Chief Scientist, the renowned physicist Dr Cathy Foley – showcases the extraordinary breadth, depth and creativity of Australian science writers.  
The UNSW Bragg Student Prize was won by Year 8 student Emilia Danne from St John Bosco College in Engadine, for her essay 'The dark side of blue light'. The Bragg Student Prize celebrates excellence in science writing by Australian high school students in years 7 to 10 and is supported by UNSW Press in conjunction with Refraction Media.
Comments