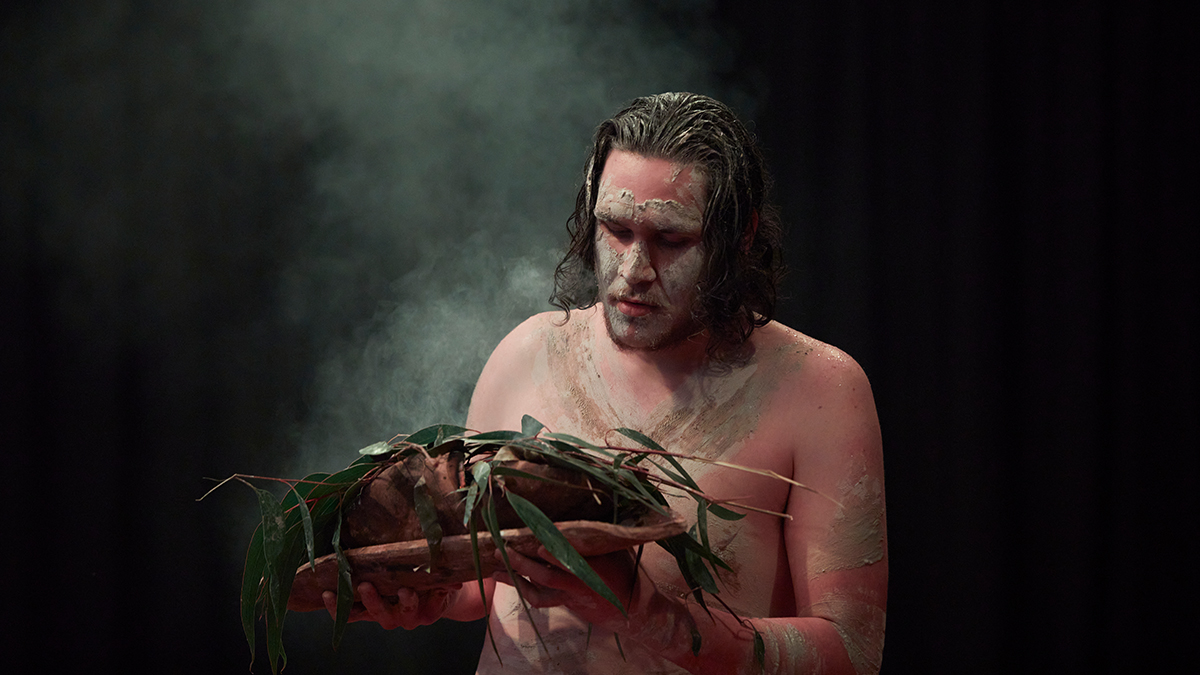 The Welcome to Country & Smoking Ceremony returned to campus to welcome staff and students onto Bidjigal land ahead of the University's Term 2 Orientation-Week (O-Week) festivities. 
The event was hosted by UNSW Student Engagement - Onboarding & Transition, with support from PVC Indigenous, Professor Megan Davis and Nura Gili: Centre for Indigenous Programs. Four Traditional Owners – Aunty Yvonne, Uncle Glen, Uncle Craig, and Glen – delivered the ceremony in the Roundhouse.  
The event was attended by UNSW's Vice-Chancellor and President, Professor Attila Brungs who closed the event, discussing UNSW's commitment to partnering with the La Perouse Aboriginal community, the University's Indigenous Strategy, and to the Uluru Statement from the Heart. 
"Thank you all for being here to be part of a ceremony which reminds us of the deep connection the Aboriginal people have to Country and what an honour it is to be invited to walk upon their land," said Professor Brungs.
"The UNSW Indigenous Strategy aims to empower Aboriginal and Torres Strait Islander peoples and to further embed an understanding of First Nations history throughout the entire UNSW community - and this event is an important element of that". 
The Welcome to Country & Smoking Ceremony is an integral part of the University's ongoing O-Week programming and we encourage staff, returning and commencing students to attend.
Comments