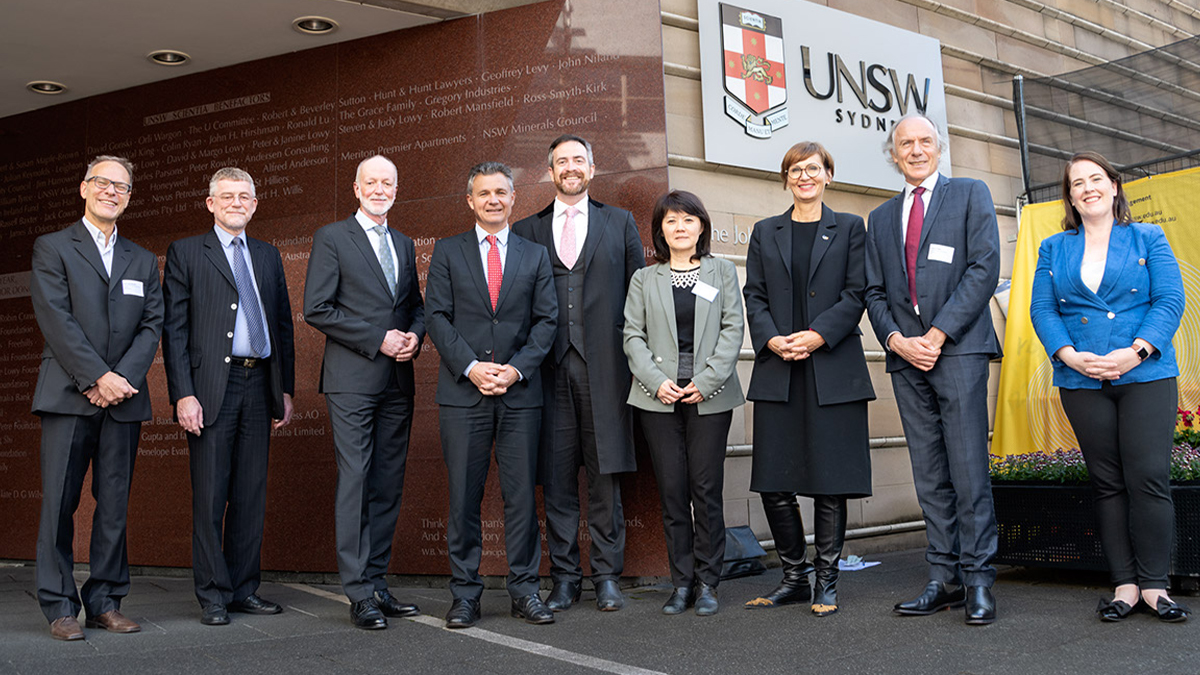 Vice-Chancellor and President Professor Attila Brungs welcomed German Minister for Education and Research Bettina Stark-Watzinger to campus last week.  
Minister Stark-Watzinger led a delegation of government officials and renewable energy industry experts from Germany, who were visiting to progress a UNSW-led study – HySupply – which is investigating the viability of renewable hydrogen trade between Australia and the European nation. 
Germany is seeking to establish a global hydrogen network starting with Australia due to the country's favourable weather conditions and geographic advantages. While Germany has the technological know-how to produce green hydrogen, it does not have the sun or wind coverage to cover the demand for green hydrogen on its own. Green electricity, which is needed to produce green hydrogen, is scarce and expensive in Germany. Australia, on the other hand, has twice the amount of sunshine and very good wind conditions, as well as huge areas of land that can be used to generate renewable electricity. 
In the future, green hydrogen will be exported from Australia to Germany by ship in a complete supply chain, creating a more independent and sustainable energy supply in Germany. 
"This race to renewables will only accelerate and UNSW is delighted that our German friends are adding their academic excellence, industry knowledge and government policy foresight to the discussion and action," Prof Brungs said. "I warmly welcome you all to UNSW. This is an exciting time for research and for renewable energy. Its role and purpose in clawing back emissions is indisputable." 
World-renowned green hydrogen expert, Professor Rose Amal, project leader Prof. Iain MacGill and colleagues met with stakeholders to present HySupply outcomes to date and what they must prioritise next to realise a renewable hydrogen supply chain between Australia and Germany. Topics included the production, storage, transport and use of hydrogen produced from renewable energy. 
Green Hydrogen has been hailed as a potentially vital component in the transition to a world with net-zero emissions given its versatility as an energy storage solution. According to the National Hydrogen Strategy, published in late 2019, Australia is positioned to be a world leader in hydrogen, adding a potential A$26 billion value to our economy. 
Dr Alan Finkel, Special Adviser to the Australian Government on Low Emission Technology, Australia's Ambassador to Germany, Switzerland and Liechtenstein, Philip Green, and federal member for Kingsford Smith, Matt Thistlethwaite were also at UNSW for the event. 
HySupply is being delivered under a bilateral hydrogen cooperation deal signed by Australian and German governments in September 2020. 
Comments