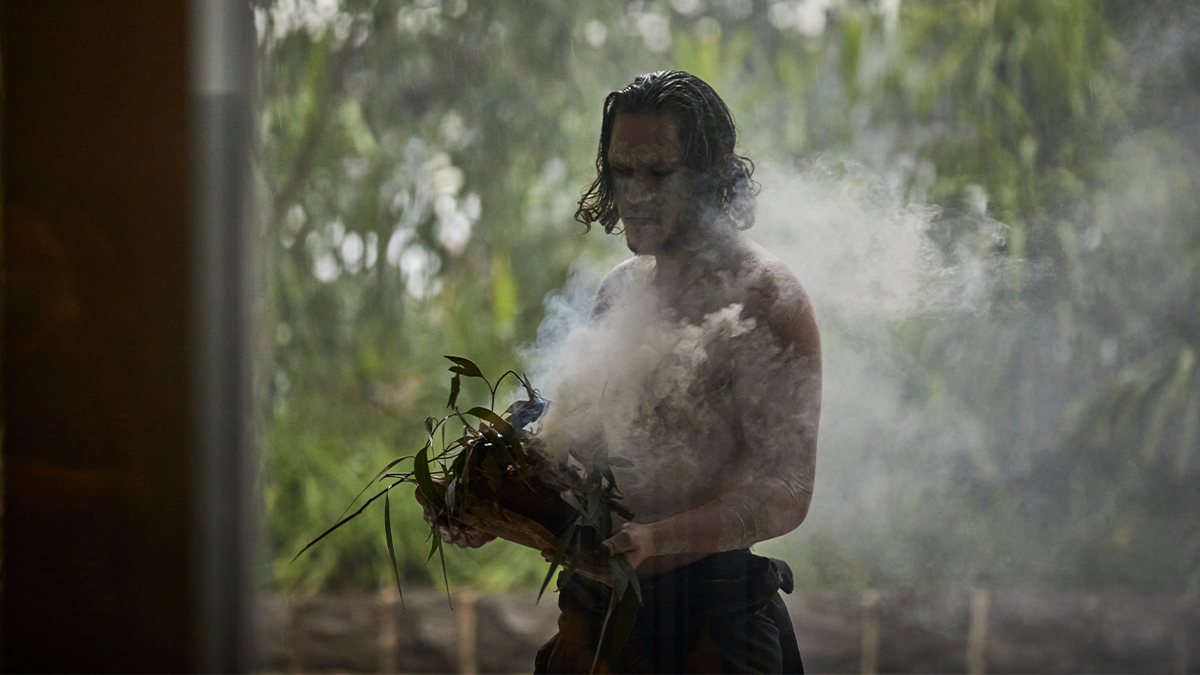 Dear colleagues
I'm writing to you today feeling incredibly buoyed by events of the past fortnight at UNSW. Last Monday I attended the Welcome to Country and Smoking Ceremony for students and staff ahead of T2 O-Week. The ceremony reminded us of the deep connection Aboriginal and Torres Strait Islander peoples have to Country and the great honour it is to be invited to walk upon Bidjigal land.
A powerful Welcome
I'm deeply grateful to the four Traditional Owners who delivered the Welcome to Country and Smoking Ceremony at the Roundhouse. Thank you, Aunty Yvonne Simmons and Uncle Glen Timbery, and Uncle Craig and Glen. The timing of the ceremony seemed especially poignant following the incoming Prime Minister's commitment to implementing the Uluru Statement from the Heart in full, and in the week of the fifth anniversary of First Nations delegates gifting the Uluru Statement to the Australian people on 26 May 2017.
It is an immense honour to work and study on the ancestral lands of the Bidjigal People and the La Perouse community. The Welcome to Country and Smoking Ceremony will continue to be an integral part of our O-Week program. My thanks to UNSW Student Engagement – Onboarding & Transition and PVC Indigenous and Nura Gili for facilitating this powerful event. 
O-Week was, once again, a fabulous festival of activities. The market stalls on lower campus, the colourful beanbags on the Library Lawn, the full program of on-campus and online events created spirit that even a few (rather decent) showers couldn't dampen. My thanks to all the wonderful students, colleagues and our friends at Arc who brought UNSW to life for our new – and returning – students. UNSW is a wonderful university and I'm pleased to be embarking on my second term with you this week.
A reminder, too, that it's National Reconciliation Week at present (27 May – 3 June), a time to consider how each of us can contribute to achieving reconciliation in Australia.
The all-staff forum – a hearty thank you
Thank you to the more than 3000 colleagues who joined the first all-staff forum for 2022, on Friday 20 May. I found the 90 minutes incredibly valuable for many reasons: as an opportunity to acknowledge your tremendous achievements through the UNSW 2025 Strategy, to share the themes that have emerged from the Ideas Hub and other engagements with the UNSW community, to provide an update about our financial position, and to begin a discussion about areas of focus as we continue to implement our Strategy. My presentation, which covers all these areas, is available here.
I particularly valued the Q&A session – thank you to everyone who asked a question in the chat. Senior leaders and I are in the process of answering all the questions that we didn't get to during the meeting. We'll respond individually to each one and we'll make the collected answers available to all staff in the coming weeks as well.
A special thank you to colleagues who presented their work as examples of the breadth and quality of our work: Professor Justine Nolan, Director of the Australian Human Rights Institute at UNSW; Martin Borchert, University Librarian; and Professor Renate Egan, Deputy Head of School (Engagement) in the School of Photovoltaic and Renewable Energy Engineering (SPREE).
UNSW Annual Report 2021
The UNSW Annual Report 2021 was tabled in NSW Parliament last week. The report highlights an extraordinary spectrum of your achievements and impact. I encourage all colleagues to browse the report when you've time – it's an inspiration, especially when considered against the backdrop of the pandemic. The report also includes UNSW's financial statements for 2021. As I said at the staff forum, after one of the toughest times in our University's history, we remain in relatively good financial shape to face the challenges ahead.
There's a lovely snapshot of 2021 highlights in this edition of Inside UNSW, and the annual report is available in full here. Congratulations to all on these wonderful achievements, and to the team of people who prepare and publish the report – which is a remarkable achievement of its own!
The federal election and incoming government
Following the election of the new federal government, I expect research translation and commercialisation and lifelong learning to remain focus areas of higher education policy. During the campaign, the ALP also made several election commitments relating to higher education and research. These include new university places, a 'Universities Accord' and a national reconstruction fund. We look forward to continuing to reinforce UNSW's role in delivering concrete solutions for societal challenges and identify where we can assist on the new government's priorities as we build new relationships with relevant Ministers.
I welcome the new Prime Minister's commitment to implementing the Uluru Statement from the Heart. UNSW has been a strong advocate for the Uluru Statement since its inception, through the Indigenous Law Centre and the work of Professor Megan Davis and colleagues. We will continue to support this important national conversation in earnest.
Hy-level German delegation visits UNSW
On Thursday we hosted a high-level delegation from Germany to UNSW to discuss our collaboration on green hydrogen research. We were pleased to receive guests including Germany's Federal Minister of Education and Research, Germany's Ambassador to Australia, Australia's Ambassador to Germany, Consul-General of Germany, and representatives of our federal and state governments, including Dr Alan Finkel, Special Adviser to the Australian Government on Low Emissions Technology.
The delegates visited UNSW to discuss the HySupply project, a two-year feasibility study between Australia and Germany to explore a supply chain spanning the production, storage, transport and use of hydrogen produced from renewable energy. The project, led by UNSW's Professor Iain MacGill, is a high-potential partnership that draws on UNSW's excellent clean energy and research credentials. Furthermore, it's a continuation of the close relationship our University shares with Germany, through student exchange and research. My best wishes to Iain and the team for HySupply's success.
And finally…
I'll finish today with one for the diary: the second of our Recharge Weeks for 2022 will be held from Monday 4 – Friday 8 July.
Oh, and it would be remiss of me not to mention the free donuts on offer at The Lounge this week in celebration of National Donut Day…
Best regards
Attila
Professor Attila Brungs
Vice-Chancellor and President
Comments