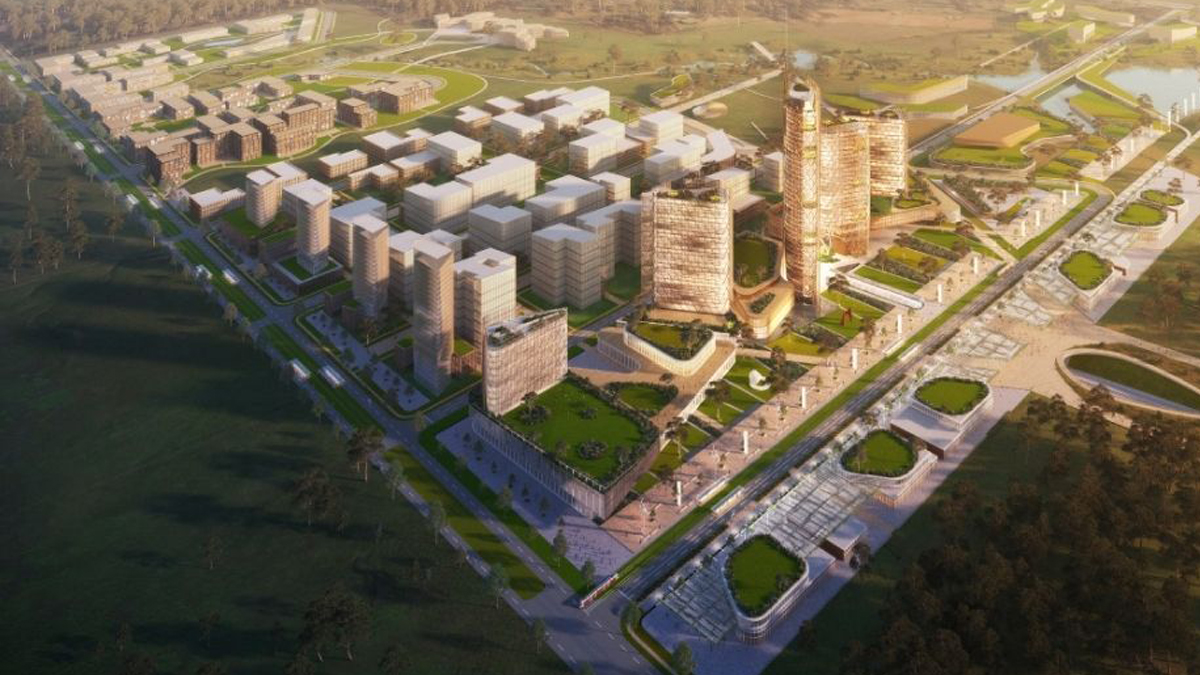 The NUW Alliance – a grouping of four leading Australian universities – welcomed news of the NSW Government's $1.15 billion commitment to start building the Bradfield city centre, alongside the coming Western Sydney international airport.
The University of Newcastle, University of Wollongong, UNSW Sydney and Western Sydney University – collectively the NUW Alliance – recently launched its Multiversity program of specialist technology courses, designed and delivered with TAFE NSW and industry, to drive job creation and up-skilling at Bradfield. The Alliance warmly welcomed the NSW Government's generational investment in critical supporting infrastructure at the outer Western Sydney new city centre.
As part of the NSW Budget package, $138.2 million has been designated for Bradfield's first building, which includes $24.9 million for a 'high tech facility' with additional $22.9 million earmarked to fit-out the facility with state-of-the-art research equipment.
Commenting on the funding announcement, NUW Alliance, Chief Executive Officer, Dr Andy Marks said, "This at-scale commitment from the state government backs in the Multiversity and provides the platform to do something truly transformative in skills and research for the benefit of NSW residents and businesses."
The NUW Alliance universities and their University of Technology Sydney (UTS) peers, are currently developing an industry-aligned research vision to support the NSW Government's plans for its coming high tech facility at Bradfield.
Dr Marks added, "This investment comes at vitally important time for business – large and small, local and international – seeking to leverage the research and development opportunities the new airport and city centre will bring."
"The combined research expertise of five universities, working collaboratively on focussed job creating technologies will be of a magnitude and impact unlike anything previously seen in Australia", Dr Marks said.
"We commend the State Government for taking the critical first step in making that a reality", Dr Marks concluded.
Comments