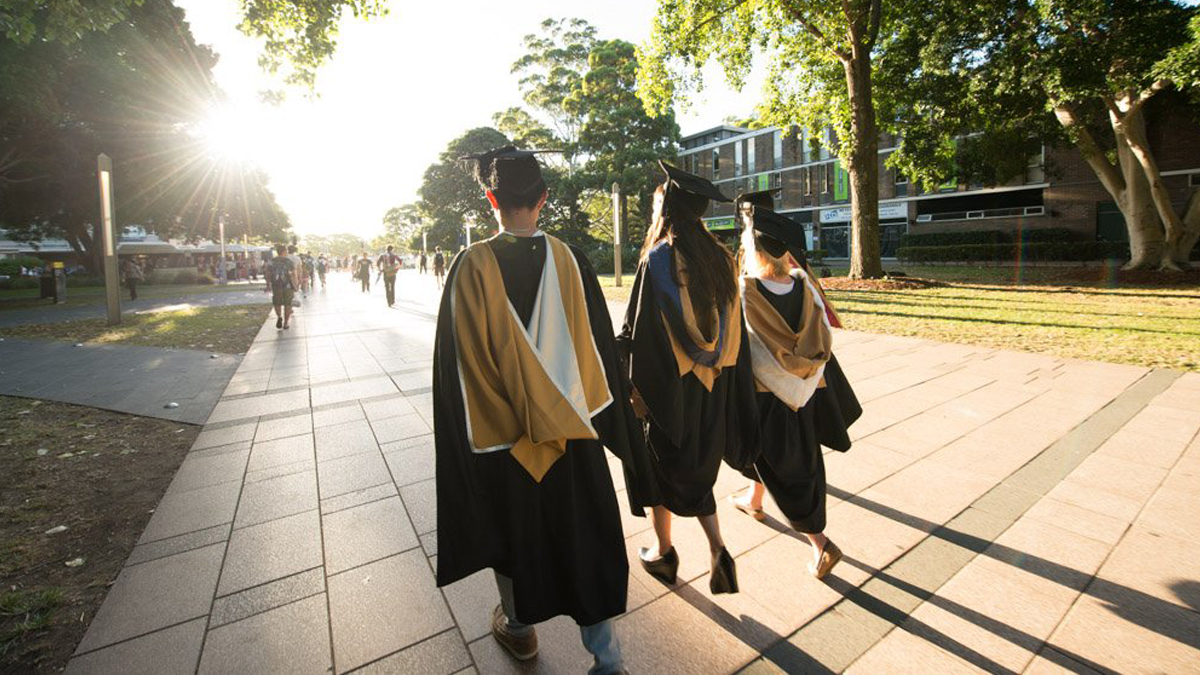 Congratulations to our UNSW 2021 graduates.

On Monday 3 May, UNSW Sydney was delighted to kick-off our two and a half week May Graduation Festival, where we welcomed back graduates to attend their graduation ceremonies. Over the past fortnight, we've hosted 38 graduation ceremonies for 5,353 graduates, welcomed more than 10,000 family and friends, and awarded 6,981 degrees. These particular graduates completed their degrees at UNSW between Term 3 2019 and Summer 2021.   
With our 2020 Graduation Festivals unfortunately cancelled due to the pandemic, our recent ceremonies are the first face-to-face graduation ceremonies since 2019. In 2020, to ensure our graduates were still able to mark the occasion, the Graduation Team produced faculty specific online graduation events for graduates whose originally scheduled ceremonies could not go ahead. These online ceremonies were very well received by graduates, as well as their family and friends, and included messages from the Chancellor, the Dean, Alumni and our guest speaker Turia Pitt. 
As with any events of this scale, planning commences months in advance, and the pandemic only increased the challenges. In order to ensure as many graduates could be accommodated as possible and noting a 50% reduction in seating capacity within the Sir John Clancy Auditorium to allow appropriate social distancing, the University needed to increase the number of ceremonies this May. Last-minute changes to COVID-19 restrictions also required the Graduation Team, Security, Estate Management and Arc to assemble additional resources to ensure all ceremonies could continue as planned and without interruption.
Without these dedicated staff, as well as the over 300 colleagues from the faculties and divisions who volunteer to assist with each ceremony, we wouldn't be able to offer these celebrations to our graduates and their family and friends. Thank you to everyone involved in making the May Graduation Festival a great success!
The Graduation Team will again be producing individual faculty specific online events in July 2021, for graduates who completed their study between Term 2 2020 and Summer 2021. Congratulations again to all of our graduates and our great appreciation to our staff who make it all possible. 
Check out our graduations video here!
Comments