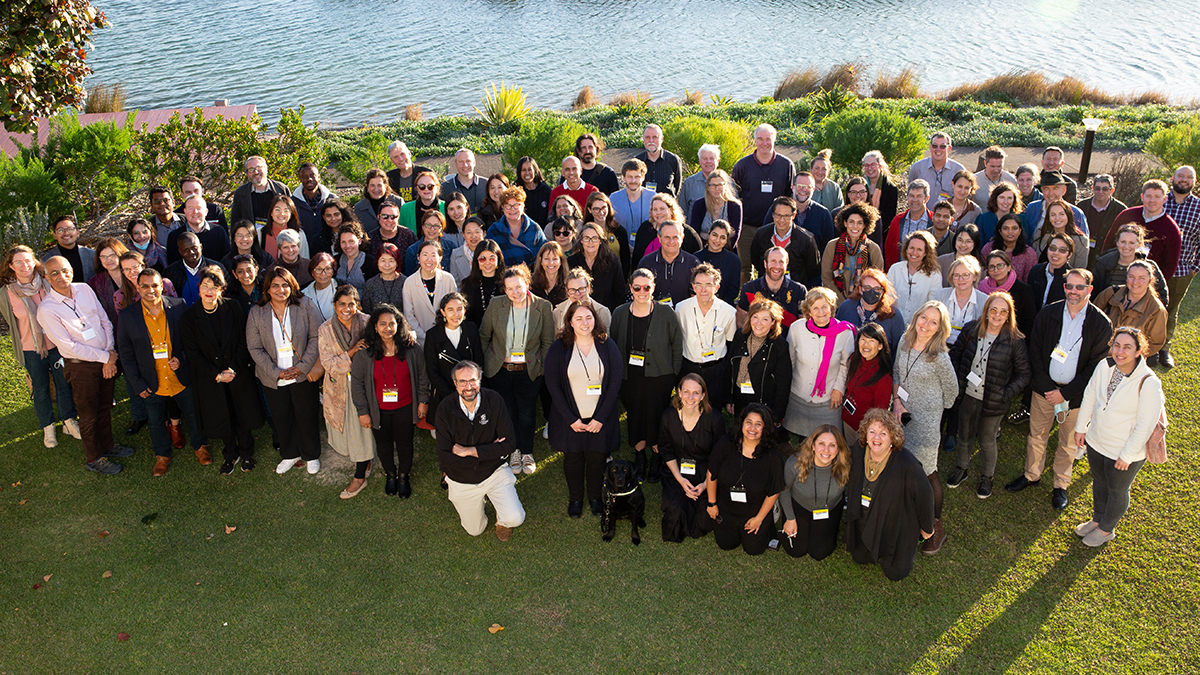 How Education Focussed academics are fostering educators of excellence.
Last month marked five years since the Education Focussed (EF) Program was established at UNSW. The 2025 Strategy set the vision for UNSW to deliver a transformative educational experience, with the introduction of EF roles being an important initiative of the Strategy.
Five years on, the University has appointed more than 400 academics into these roles and has a thriving cadre of EF academics who are passionate about sharing knowledge and delivering a world-class educational experience for our students.
They have also been instrumental in connecting academic staff across UNSW's faculties – initiating and supporting essential, cross-disciplinary dialogue, as we adjust to the ways the COVID-19 pandemic has changed our work. 
"While the COVID pandemic has done much to force us to think about new ways of working, it has also highlighted the need we have to connect – with our colleagues and our students. Such connections help to remind us why we are educators and the value, both intellectual and emotional, that we derive from learning and sharing," said Professor Louise Lutze-Mann, Pro Vice-Chancellor, Education & Student Experience.
In August, 110 EF academics from across all faculties and rural clinical schools gathered in person for an immersive and engaging EF Retreat. The retreat is an annual flagship event for UNSW's EF community, providing connection and professional development around education. This year, it centred on the theme - Education as Connection - strengthening our connections within and beyond UNSW.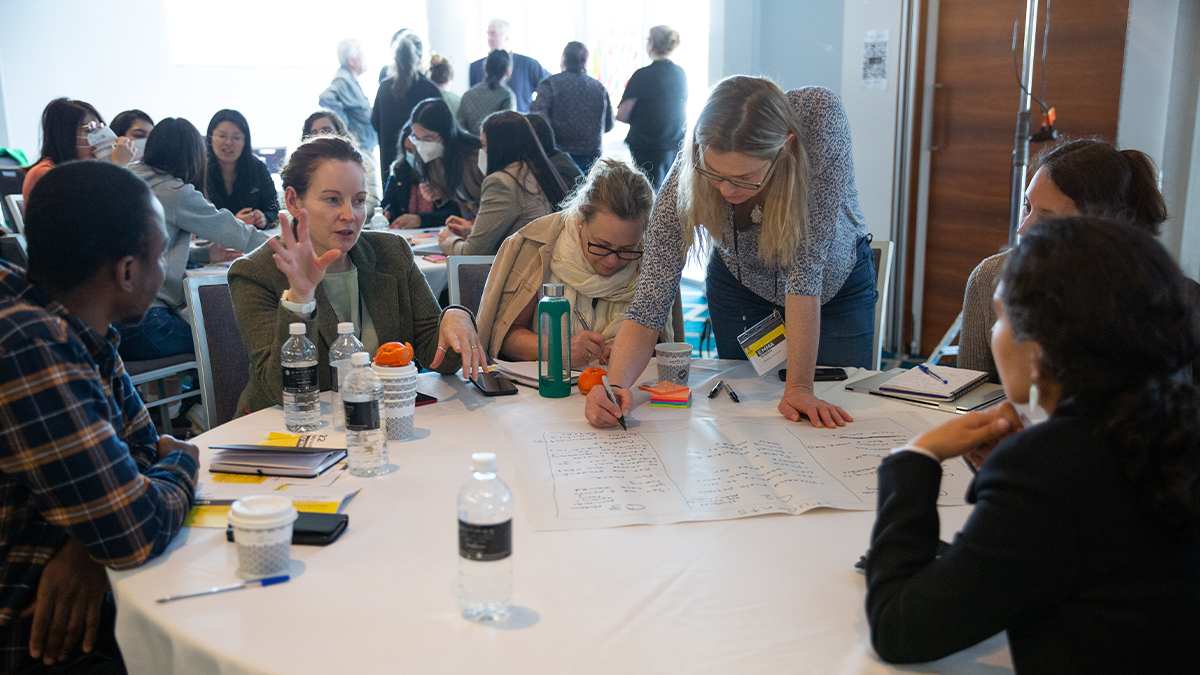 In his video introduction, Professor Attila Brungs, UNSW Vice-Chancellor and President, said, "This year's retreat was a celebration of the year so far but also a happy, COVIDsafe reunion with colleagues and friends; it was about education, community and connection."
Community was a prominent focus at the retreat, with keynote speakers Professor Katerina Teaiwa and Associate Professor Peter Westoby sharing their experiences with the concept in their own practices.
Across three days of the event, EF academics participated in group discussions on how best to foster students' sense of belonging throughout their academic journey, while several EFs delivered Pecha Kucha presentations, chaired by Professor Richard Buckland, Director of First Year Experience and Dr Kate Jackson, UNSW Science.
"I always get inspired to try new ideas in my teaching after I attend an EF retreat," an attendee shared. "The EF community is imbued with passion and a genuine interest in collaboration, and my biggest takeaway from this year's retreat was a reflection on the idea of community as a dialogue."
While the retreat was about connection, for many, teaching can be a solitary endeavour. To address this, EF academics are connecting with educators across the University and supporting practitioners who are passionate about teaching, through several UNSW-wide programs.
Communities of Practice (CoPs)
EF academics have been gathering in Communities of Practice (CoPs) that align with the 2025 Strategy. There are multiple CoPs led by EF academics such as Student Wellbeing, Enhancing First Year Experience, and Teaching for Equity and Diversity.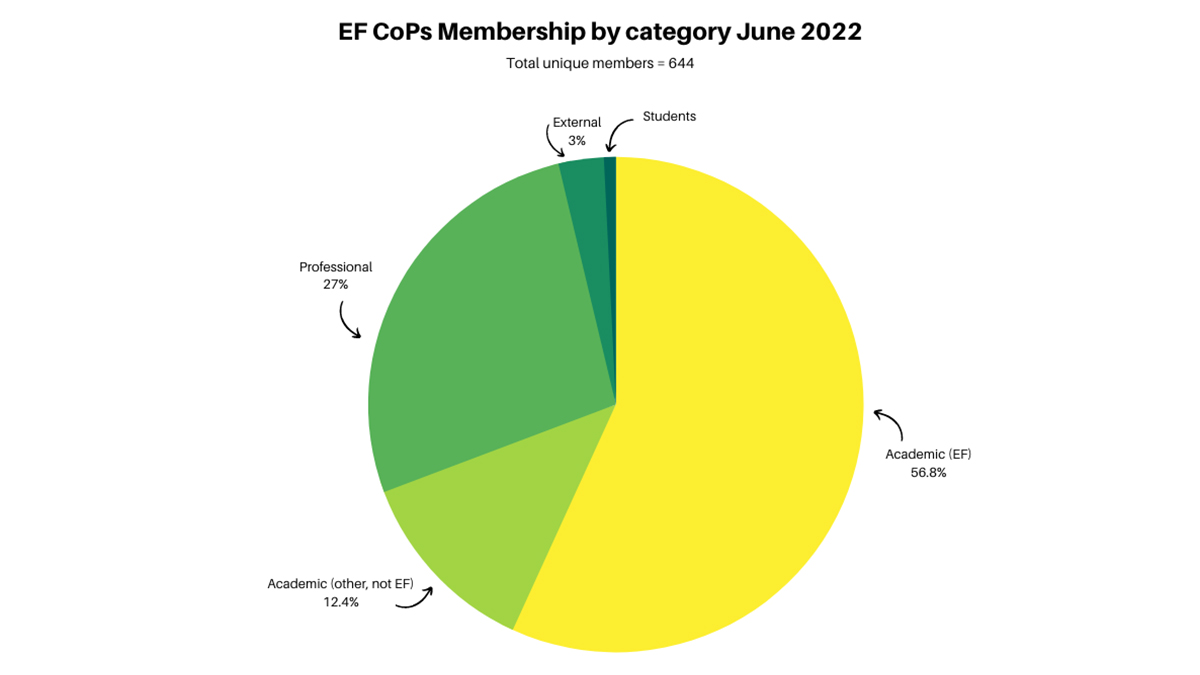 Course Design Institute (CDI)
The CDI is a week-long intensive workshop that guides academics through the course design and redesign process, focusing on students and their needs. Led by peer facilitators – mostly EF academics – teaching staff are challenged and exposed to new perspectives on teaching.
So far, 150 UNSW academics have completed the CDI.
Teaching Accelerator Program (TAP)
A new initiative – TAP – has been introduced to welcome all new UNSW academics into a supportive teaching community and culture. There are five workshops to prepare participants for the practical aspects of teaching at UNSW.  As a pilot this year, 49 new UNSW academics completed the program.
Find out more
Learn more about the Course Design Institute at unsw.to/cdi. Due to popular demand, the CDI will be offered in Term 3 at UNSW Canberra. For more information about TAP, please visit unsw.to/tap. To view presentations and recordings from the EF Retreat on topics around teaching, visit EF Central.
Comments