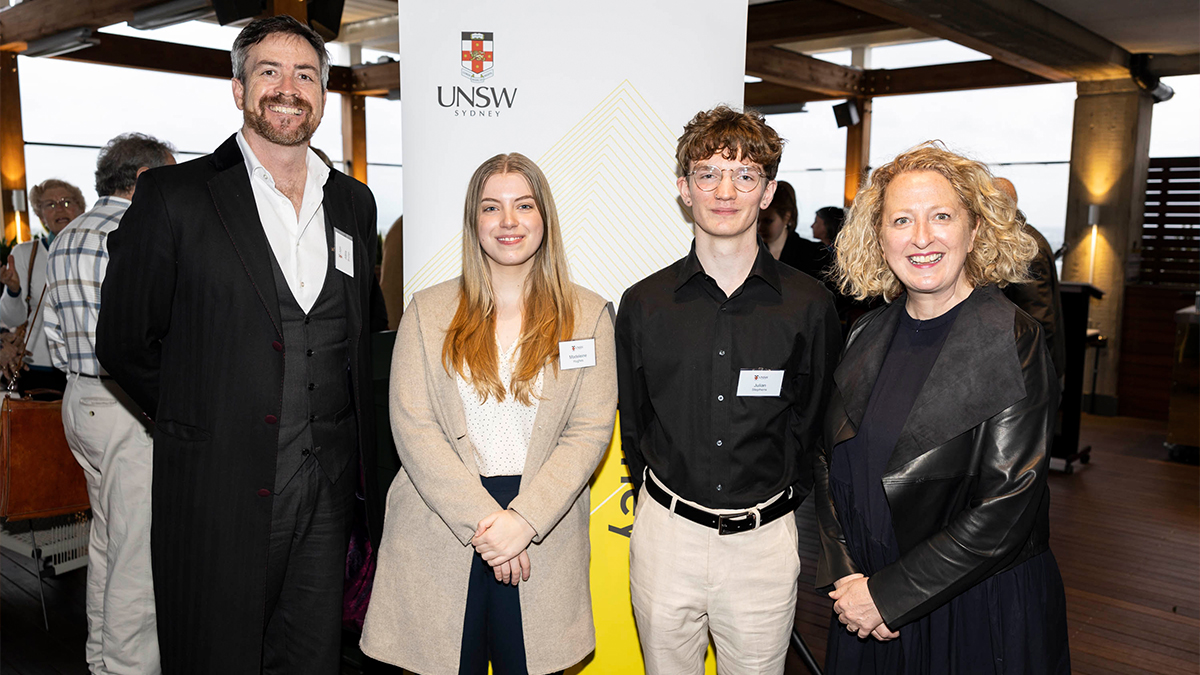 At a recent thank-you event for current Workplace Giving donors, Professor Attila Brungs launched the pledge, to include all UNSW staff.
The UNSW community has a proud heritage of innovative research that improves lives and deepens our understanding of the world. Since 2015, members of our community have been generously supporting the University's life-changing work through the UNSW Workplace Giving Program.
This program gives staff the opportunity to make a pre-tax donation through payroll every fortnight, and together staff have given nearly $600,000 to date.
These funds support many worthy causes across the University, including Indigenous projects, student scholarships, ground-breaking research and more. In addition, staff can donate to a selection of Australian and international charities such as UNICEF, Oxfam, Médecins Sans Frontières and The Smith Family.
Thank-you event at The Lounge
At a recent thank-you event for current Workplace Giving donors, Professor Attila Brungs thanked staff for their ongoing support. Hosted by Fiona Docherty, Vice-President of External Engagement, guests had the opportunity to hear from two students who are currently recipients of scholarships funded by Workplace Giving.
"I told a friend once that I saw going to university as my clearest route out of intergenerational poverty - to make a better life for myself and make my parents proud", said Julian Stephens, second year Psychology student from Wollongong.
Medical student, Madeline Hughes also shared with donors how her scholarship freed up her time at university to concentrate on her studies and to enjoy university life to the fullest.
UNSW to match donations
During this event, Prof. Brungs announced that the University has committed to match every donation made towards UNSW causes, dollar for dollar.
Commenting on this initiative, Lindsay Robinson, Chief Development Officer said, "small amounts go a long way – and this is especially the case with the University committing to match each gift, dollar for dollar."  
"We want to let the UNSW community know that this initiative exists and encourage them to consider supporting causes close to their heart, for as little as two dollars a fortnight," said Ms Robinson.  
Comments