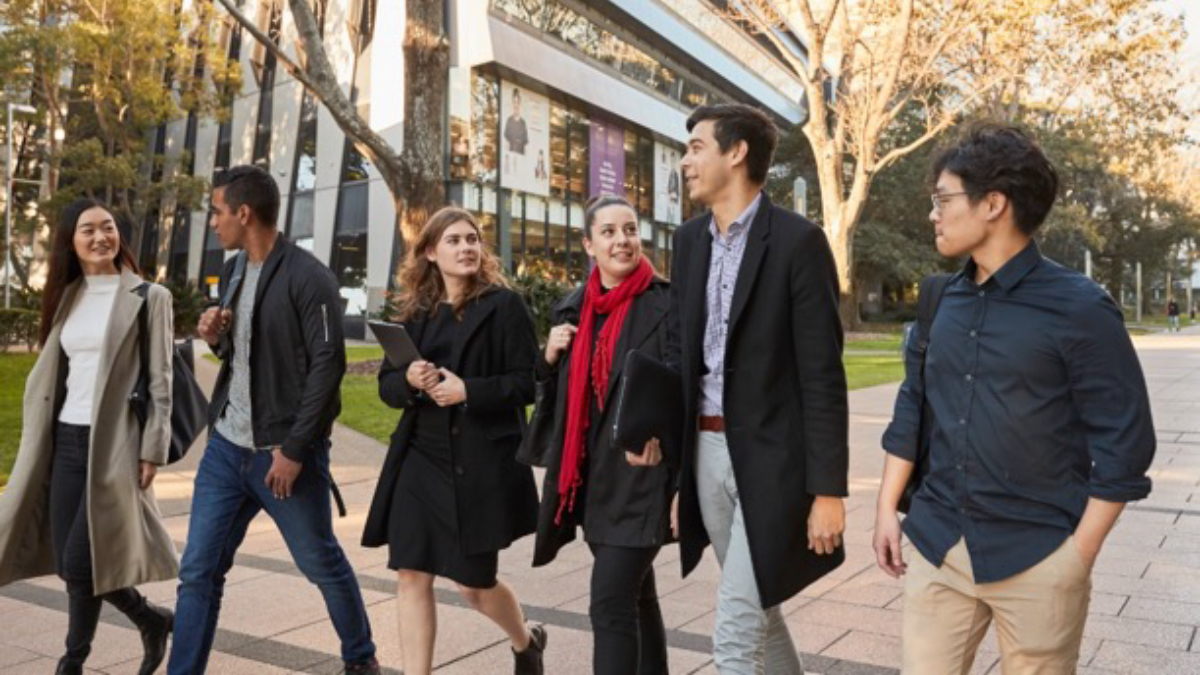 A wide range of events throughout the month will offer staff numerous ways to address and improve their wellbeing.
Our health, safety and wellbeing can be supported in many ways, from work-life balance and physical nutrition to family support.
At UNSW Sydney, the health, safety and wellbeing of students and staff are at the heart of all that we do. To that end, October marks Health, Safety and Wellbeing Month, with a plethora of initiatives and activities planned to support our community.
A focus on health and safety in the workplace
The University is committed to providing everyone in our community a safe and healthy place to work, study and collaborate.
"Safety is something we should think about every single day at UNSW - it is a core value," said Vice-Chancellor and President, Professor Attila Brungs
The University's safety motto is: Think Safe, Be Safe, Home Safe. This October and beyond, we want everyone to feel comfortable raising health and safety issues that might affect your wellbeing at work, recognise positive safety behaviours, and work together to build a proactive culture of health, safety and wellbeing across our community.
Making wellbeing our priority
This October, UNSW Wellbeing, in collaboration with Safety, has pulled out all the stops to offer a stellar line-up of health and wellbeing events. There will be a range of webinars, interactive events and information sessions, encouraging us all to continue to support each other to improve our health, safety and wellbeing at work.
These events include:
UNSW Amazing Race
This event will send you and your team around the Kensington campus, following clues and completing tasks in a race against other teams.

Skin Checks
Every year in Australia, 16,000 people are diagnosed with melanoma. During Health, Safety and Wellbeing Month, On Monday 10 and Tuesday 11 October, there will be doctors on campus providing free skin cancer screenings for staff. Please click here to book an appointment.

Wellbeing webinars
On Monday 10 October, the Black Dog Institute is presenting a webinar on Promoting Wellbeing and Help-Seeking Resources at Work

Benestar will present a webinar on Getting a Good Night's Sleep.

Four Uprise webinars will be held across October on the topics Helping Others: Pros and Cons, Overcome Procrastination, Are You Busy or Are You Productive?, and Building Total Wellness.

Unisuper will host a financial wellbeing webinar on Managing Your Financial Wellbeing.

Micro pause workshops
Culture and Development Consultant Georgina King will present two workshops during October, designed to enhance your wellbeing. Practical Tools for Micro Pauses will help staff to intentionally create more micro pauses throughout their day.

Work-Family Support Program 
The next instalment of the Work-Family Support Program Pre-teens and teens: Understanding the teenage brain will be held on Thursday 20 October. 
In addition, Wellbeing Day takes place on Monday 17 October, directly followed by Recharge Week. What's more, National Ride2Work Day falls on Wednesday 19 October.
To stay up to date with Wellbeing initiatives in October, check the Wellbeing website, including the interactive calendar.
Stay tuned for information on upcoming safety programs and tools, coming soon
Comments