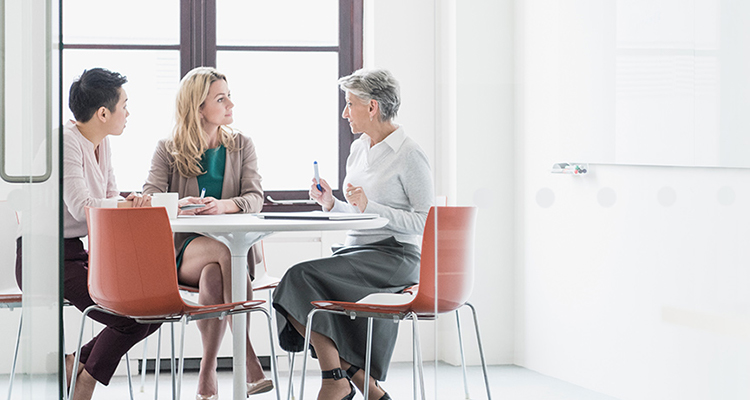 The first cohorts of UNSW leaders started the specially designed development programs Orion and Carina last week. Developed and delivered by the UNSW People and Culture team in collaboration with AGSM, these programs are designed to support and develop UNSW's leadership stars. Carina is working with emerging leaders, while Orion is continuing the growth of our more seasoned leadership.
Established as part of the People and Culture activities taking place to deliver the 2025 Strategy, the two programs recognise the vital role UNSW leaders play in involving everyone in delivering the strategic priorities of the Strategy. The programs also recognise the importance of leaders having time apart from their busy roles to focus on their own development.
The programs connect the leaders and create opportunities for sharing of diverse perspectives, enhancing their capability and impact.
Orion and Carina have been informed by the UNSW leadership development framework, which focuses on three areas: leading self, leading others and leading UNSW.
Last week's orientation sessions were held in Coogee and ensured participants were prepared to successfully take on the challenges and opportunities ahead.
The Orion cohort had the opportunity to engage with Ian Jacobs, President and Vice-Chancellor, and the Carina cohort heard from their Program Sponsor, Professor George Williams, Dean of UNSW Law. Ian and George both shared personal insights about being a leader and navigating leadership challenges at UNSW.
Each of the programs includes 30 high impact leaders from a balance of faculties and divisions, including our Canberra campus.
Over the next year participants in the programs will take part in two-day group workshops facilitated by AGSM, individual coaching and, for Orion, leadership labs.
Why call the programs Orion and Carina? When naming the programs, the People and Culture team looked across the galaxy – not at individual stars, because great leadership doesn't happen in isolation, but rather at constellations, because great leadership happens when groups of great leaders come together. Orion was chosen because it is a prominent constellation visible from around the world and one of the most recognizable constellations in the night sky. The goal of the program is to ensure leadership is as visible and recognisable at UNSW as Orion is in the night sky.
Carina was chosen because as a constellation it represents a ship's keel – and is again one of the most prominent constellations in the night sky. This represents how leaders at UNSW need to provide direction and support to navigate the often turbulent and uncertain waters of change we are surrounded by.
Comments