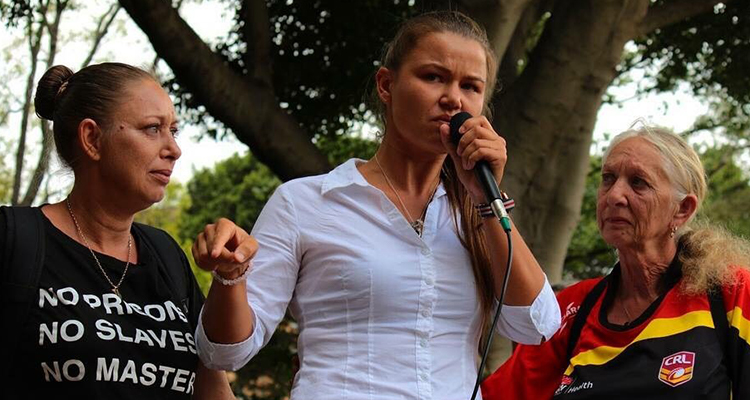 A special screening of the film After The Apology and panel event will be held at UNSW on Monday 21 May.
After The Apology, produced by Michaela Perkset and directed by Larissa Behrendt (Professor of Indigenous Research and Director of Research at the Jumbunna Indigenous House of Learning, UTS), explores the continued practice of removing children from Indigenous families and the community response.
Despite the national apology to the stolen generations in 2008, there were more Indigenous children in out-of-home care in 2016 than there were at the time of the apology, according to the ABC. Panel members Aunty Hazel Collins, founder of Grandmothers Against Removals (GMAR), and her daughter, Aunty Helen Eason, will provide insights on the continuing issue and the pursuit of policy change. The removal of Aunty Helen's youngest child in 2014 was the catalyst for the formation of GMAR.
Special guests joining Aunty Hazel and Aunty Helen at the event include:
Judge Matthew Myers, Federal Circuit Court of Australia and Adjunct Professor at UNSW Law
Dr Jacoba Brasch, child protection and mental health lawyer
Elizabeth Wymarra, social justice and human rights activist
Elizabeth Jarret, member of GMAR and direct descendant of the stolen generations
Padraic Gibson, Senior Researcher at the Jumbunna Institute, UTS
"We are inviting people across medicine, social work, law, education and many other groups and industries to come together as one and take part in the screening and panel discussion," said event organiser and advocate for change Vanessa Turnbull-Roberts. Vanessa is a proud Bundjalung woman and winner of the 2018 John Koowarta Reconciliation Law Scholarship awarded by the Law Council of Australia.
"Out-of-home care is extremely close to my spirit as I was ripped out of my father's hands in the middle of the night at the age of 11 and placed in the system. This event is about sharing the truth and pain that is caused by this system to individuals, families and communities."
Date: Monday, 21 May 2018
Time: 5:30pm to 9:30pm
Location: UNSW Law Theatre, UNSW Sydney
A smoking healing will take place at 5:15pm prior to the screening of the film. For tickets and further information on the panel members, please visit the After The Apology event page.
Comments