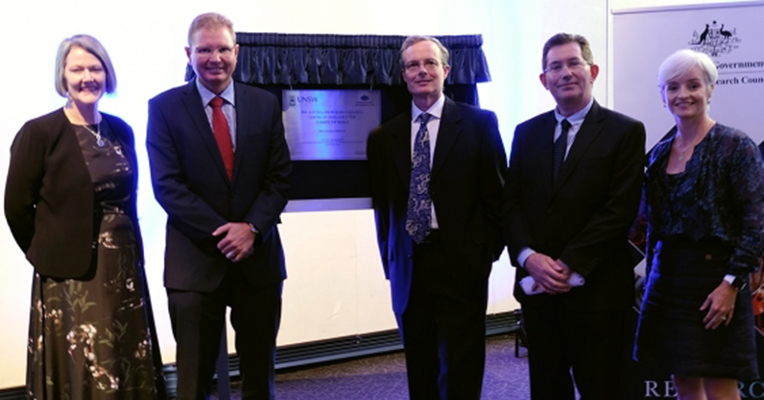 The ARC Centre of Excellence for Climate Extremes (CLEX), headquartered at UNSW and led by UNSW scientist Professor Andy Pitman, celebrated its official launch last week.
The new Centre builds on the research carried out by the earlier ARC Centre of Excellence for Climate System Science but focuses directly on extreme weather and climate events. It aims to improve our understanding of the processes that trigger these extreme events and build this understanding into climate modelling systems.
Guests at the launch included the federal Minister for Small and Family Business, the Workplace and Deregulation, the Hon. Craig Laundy; CEO of the Australian Research Council Professor Sue Thomas; and UNSW President and Vice Chancellor Professor Ian Jacobs. UNSW Dean of Science Professor Emma Johnston was MC of the event.
CLEX is a multi-institutional research centre. Other Australian university partners are Monash University, The University of Melbourne, The University of Tasmania and the Australian National University. It also collaborates with a suite of national and international Partner Organisations made up of leading climate research laboratories around the world. The Centre is funded by a significant $30 million grant from the Australian Research Council, with additional generous support from our partner organisations.
The research in this new Centre will reveal how processes lead to extreme events in climate and will guide businesses, public services and environmental management in building resilience to climate extremes.
The invitation-only event was held on April 10 in the John Niland Scientia Building.
Comments