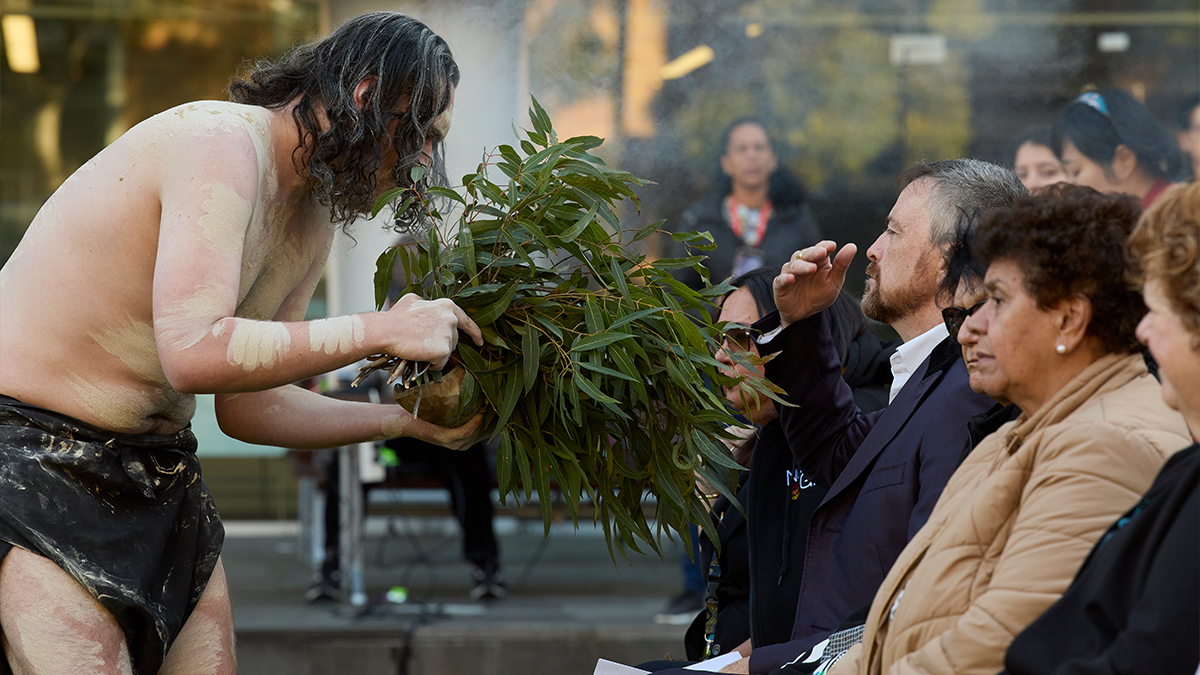 Dear colleagues
It has been a busy and productive two weeks since my last newsletter. Last Monday I had the honour of attending the Welcome to Country and Smoking Ceremony to mark the beginning of Term 2. It is an immense privilege to work and study on the ancestral lands of the Bedegal People, where knowledge has been shared for countless generations. I had the pleasure of addressing commencing students, too. Welcoming students to UNSW as they embark on an exciting new chapter of their lives and soaking up the energy of O-Week is such an enjoyable part of being VC. A huge thank you to everyone who brings us these important events, including our good friends at Arc, our colleagues in the Faculties and Divisions, and of course the relentlessly welcoming 'Yellow Shirts'!
Visit to China
We had a positive and buoyant trip to China earlier this month.
UNSW and China share a long-standing relationship and it was wonderful to reconnect in person after the pandemic. There were many highlights including our meetings with Shanghai Jiao Tong University, Tsinghua University and the Chinese Academy of Sciences. The core to most of the discussions was how to focus our collaboration in areas related to the Sustainable Development Goals, ensuring that our partnerships not only benefit Australia and China but the global community at this critical time for shift towards sustainability. Opportunities for our student community including industry placement, joint PhD programs, increased student mobility, and start-up/entrepreneurial support were another feature of discussions.
We celebrated the five-year anniversary of CTET and the launch of its pilot demonstration facility in Yixing. I was fascinated to hear more about the UNSW-developed water filtration technology that is providing safe drinking water for millions of people in China and tackling the water challenges for the remote indigenous communities across Northern Territory.
The trip finished on a high with the first in-person Alumni event in Shanghai (pictured below) for many years. It was a real highlight for me hearing the stories and passions of so many UNSW alumni.
Thank you to colleagues Professor Nicholas Fisk, Scientia Professor David Waite, Associate Professor Lisa Zamberlan, Dr Wang Yuan, Freya Campbell and especially Rachel Wei and the UNSW China team for a most worthwhile visit.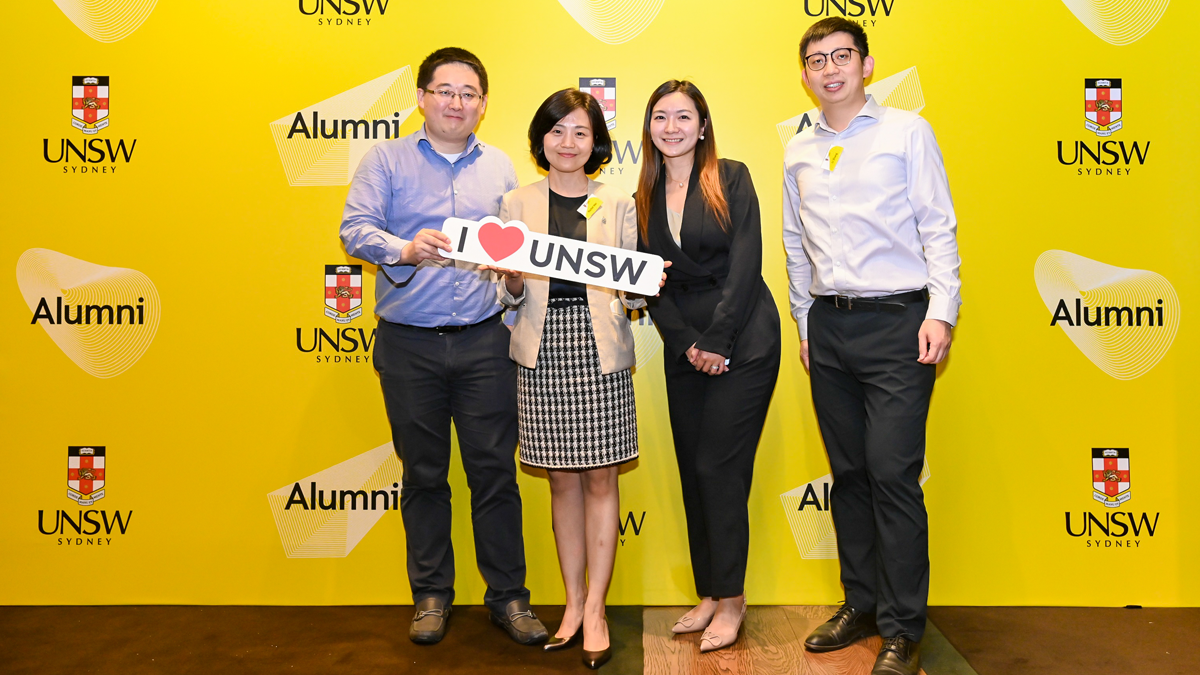 National Reconciliation Week 27 May – 3 June
National Reconciliation Week is a time to reflect on how we can all contribute to achieving reconciliation in Australia. This year's theme, 'Be a Voice for Change', encourages all Australians to continue the momentum of change by speaking up, calling out racism and enacting systemic change in the workplace and the broader community. Reconciliation is at the heart of the UNSW Indigenous Strategy 2018-2025 and we all play an important part in realising the objectives of the strategy. Each of us is responsible for providing a culturally safe and positive working environment for all Aboriginal and Torres Strait Islander peoples. I look forward to meeting with Aboriginal and Torres Strait Islander staff on Thursday to hear their thoughts and suggestions on how UNSW can re-energise a strength-based Indigenous Strategy which is core to UNSW's overall strategy and mission. UNSW proudly heeds the call of the Uluru Statement from the Heart for all Australians to walk together for a better future. Read more about Reconciliation Week in this edition of Inside UNSW.
Meeting with Prime Minister Narendra Modi
Last week I had the honour of attending a business roundtable with the Prime Minister of India, Narendra Modi, and 15 other CEOs of top Australian companies. The discussions focused on strengthening bilateral trade, investment and people-to-people ties between our two nations. I spoke to the PM about UNSW's longstanding relationship with India and how UNSW can help India achieve its strategic priorities through our expertise in areas including solar energy, waste management, public health, defence, and particularly infrastructure, but in a way that both enables decarbonisation of infrastructure and drive towards sustainability through innovation.
Staff Town Hall – 7 June 2023
A reminder that the online staff Town Hall will be held next Wednesday 7 June. We will provide updates about a range of UNSW matters, with a focus on detailed results from the first phase of the Insight staff survey. Your responses have provided valuable information about what's important to you – and I assure you again that the Senior Leadership Team is genuinely committed to taking action on the results. I do hope you can all join the online event next week. Phase 2 of Insight, which will be conducted mid-year for staff employed on a casual basis, will build on the results we share next week.
Black Dog Institute workshop – Managing for Team Wellbeing
I recently took part in the Managing for Team Wellbeing workshop with many of my leadership team colleagues. I found it very beneficial and timely, given the increasing challenges in mental health across society. The workshop focuses on recognising when a member of your team needs additional support and how to help them get the support they need. If you're interested in organising the workshop for your team, more information is available on the Black Dog Institute website.
Please remember, too, that UNSW has a free Employee Assistance Program (EAP) which provides a confidential counselling, coaching and wellbeing service for all staff and their immediate family members. The EAP includes a service to help leaders effectively look after themselves and support their teams through workplace issues and challenges.
Enterprise Bargaining update
The enterprise bargaining process continues between UNSW and the unions. UNSW has tabled a pay offer for consideration by the unions, and there are a thankfully diminishing list of topics which still need agreement. You will have received details in an email from Chief HR Officer Deena Amorelli recently.
Negotiations between UNSW and the unions are now taking place weekly, and we will provide further updates as bargaining progresses over coming weeks.
Co-op program celebrates 35 years
This year UNSW's wonderful Co-op program is celebrating 35 years of success. I can testify to the quality of the scholarship program and its incredible benefits – through a combination of industry placements, professional development and networking, and of course skilled teachers, mentors and supervisors. I did my Bachelor of Science through Co-op and am proud to be one of around 3500 Co-op alumni.
There's even more to read Inside UNSW…
To conclude, I bring you some news to quiet rumbling tummies – the Quadrangle Food Court is now open. Furthermore, there's a new place to grab your coffee and a bite, beside the Village Green – now that's a Home Ground advantage!
Best regards,
Attila
Professor Attila Brungs
Vice-Chancellor and President
Comments