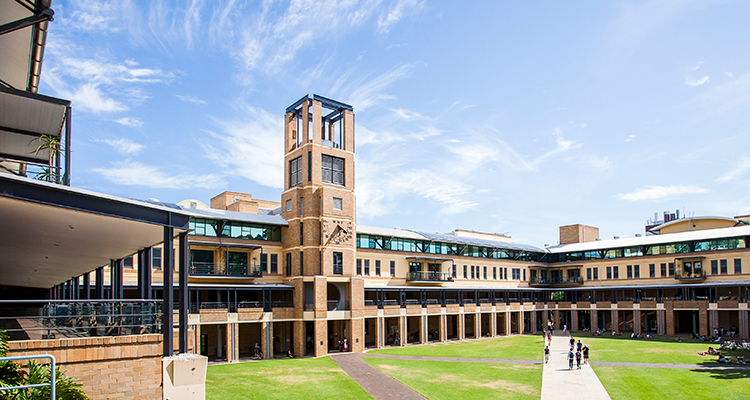 Dear colleagues
I write with cautious optimism this week as we commence the easing of COVID-19-related restrictions of the past few months. I hope that in the coming days and weeks many of you are able to catch up with family and friends whom you have missed during lockdown. To those who remain separated from loved ones, our thoughts remain with you.
As we now engage in the phased opening up of our Sydney campuses, I would like to thank all our colleagues who have worked to ensure we can return in a COVID-safe manner. Special thanks to those who organised and participated in the all-staff forum on Thursday. Information shared and Q&A from that forum are available on our COVID-19 Resources website, which also contains information about each phase of our 'return to campus roadmap' and Frequently Asked Questions. Next week we have the second of our Wellbeing Days and Recharge Weeks, which have been well received across the UNSW community.
UNSW return to campus roadmap
Our return to campus roadmap has three phases, the first of which began yesterday, 11 October. Phase 2 will begin on 1 December. Further relaxation of Public Health Orders will inform the UNSW response from that date. Phase 3 will begin at the start of Term 1 2022.
The University's default position during this transitional phase is that students and staff who can deliver their work from home should continue to do so. We will however be allowing staff and students who cannot work/study from home to return to campus in certain circumstances.
All courses and assessable tasks including labs, practical and studio classes will continue online for the remainder of Term 3. Faculties will make every effort to provide non-assessable in-person activities to students who wish to come to campus after Flexibility Week (from Monday 25 October).
Please refer to the return to campus roadmap page on the UNSW COVID-19 website for information, including guidelines for campus activities.
We will continue to keep students and staff informed of changes, should there be any requirements or recommendations that affect the UNSW community and our plans.
Scientia Professor Rose Amal awarded the 2021 Chemeca Medal
Hearty congratulations to Scientia Professor Rose Amal, who has been awarded the 2021 Chemeca Medal, the most prestigious award in the chemical engineering profession in Australia and New Zealand. In bestowing the medal, the Australian and New Zealand Federation of Chemical Engineers recognises Rose's world-leading research in the fields of fine particle technology, photocatalysis and functional nanomaterials. Rose's work has profound implications for solar and chemical energy conversion applications such as treating water, purifying air and generating renewable hydrogen economically and sustainably.
This latest accolade is further emphasis of Rose's leadership in her field and abiding commitment to research in sustainability, and exemplifies the UNSW vision for positive global impact.
Eureka!
UNSW's impressive credentials in science were on display at Australian Science's Night of Nights last week, with UNSW part of three award-winning projects in the 2021 Australian Museum Eureka Prizes. The three winning projects involving UNSW researchers were:
ANSTO Eureka Prize for Innovative Use of Technology
Scientia Professor Justin Gooding, UNSW Science, and Professor Maria Kavallaris, Children's Cancer Institute and UNSW Medicine & Health, were recognised for their work on a breakthrough in 3D bioprinting that will be a game-changer in cancer research.
NSW Environment, Energy and Science (DPIE) Eureka Prize for Applied Environmental Research
Dr Mark Ooi, UNSW Science, in collaboration with a team from the University of Wollongong, Western Sydney University and the University of Tasmania, for the NSW Bushfire Risk Management Research Hub which was commissioned by the NSW Government to help understand and learn from the devastating 2019-20 Australian bushfires.
Defence Science and Technology Eureka Prize for Outstanding Science in Safeguarding Australia
Awarded to a partnership comprising UNSW, University of Melbourne; Defence Science and Technology Group; and CSIRO's Data61, for developing a new method for keeping sensitive information secure from internet attacks, by combining a world-class secure operating system with novel hardware architecture.
Please join me in congratulating our colleagues on being recognised in these revered national awards.
Monika Agarwal's first place in national Japanese Speech Contest
Congratulations to Monika Agarwal on her first place in the open division of the Australian final of the 51st Japanese Speech Contest. Monika represented NSW in the national final, having also won the state competition in August. Monika's speech, Message from an older sister to an older brother, won the hearts of the judging panel, demonstrating not only engagement with Japanese literature via reference to a haiku, but sharing poignant personal remembrances. Congratulations to Monika and to all at UNSW who took part in this year's competition.
UNSW Founders Demo Night 2021: pitch perfect!
One of the most inspiring events on our calendar is UNSW Founders 10x and Health 10x Demo Night. Every year, we witness what is possible when talented people come together to address some of society's great challenges. At Demo Night 2021, 12 teams pitched their startup ideas to potential investors: from a wearable device that monitors stroke patients to limit brain injury and death, to an AI video creation platform and a virtual reality meditation app. The ideas that come forth from our Founders program continue to impress, and the batch featured at this year's Demo Night is truly inspiring. I encourage you to read more about them.
UNSW is proud to support new generations of entrepreneurs through the Founders program, which is a springboard for more than 260 startups each year. Since 2019, 51 startups have graduated from the 10x and Health 10x program, and I especially acknowledge the invaluable partnership with the George Institute for Global Health in making this possible.
New Sustainable Development Goals training modules
In support of our University's efforts to promote sustainability, a theme within our S25 Social Impact priority, UNSW Sustainability and the PVC Education and Student Experience Portfolio have launched two new continuing professional development modules that explore the United Nations' Sustainable Development Goals (SDGs). The two modules, which are an introduction to the SDGs and one dedicated to Climate Action (SDG 13), are designed to stimulate ideas about how sustainability thinking can be incorporated into teaching.
UNSW meets annual philanthropy target
I extend a heartfelt thank you to the generous donors who have enabled UNSW to meet our annual philanthropy goal. The vision of our benefactors is crucial as we seek to improve lives locally and around the world. With their support, our world-class academics can strive for great discoveries and provide transformative education that society needs – especially now, as we emerge from the pandemic. That our philanthropists have continued to support UNSW even in a time of global economic stress demonstrates their belief in the great social and financial benefits that universities provide.
My thanks to all involved in this collective effort: led by the Chancellor, UNSW's Foundation Board, and the Development Team, in collaboration with colleagues across our University.
UNSW Alumni Park revitalised
With serendipitous timing, given our phased return to campus, the revitalisation of our Alumni Park is now complete, providing new recreation facilities for our University community to enjoy. The Alumni Park revitalisation received a significant contribution from generous UNSW Alumni donations, a thoughtful gift from previous generations of UNSW students to those who follow.
Importantly, the Alumni Park's revitalisation included consultation with the local Aboriginal Community, the traditional owners of the land on which Alumni Park is situated. Native plants and tree species and local indigenous artwork feature in the design.
For newcomers to this congenial spot, Alumni Park is located adjacent to the Esme Timbery Creative Practice Lab. I look forward to visiting Alumni Park in the coming weeks and to seeing our students and staff embracing the new space.
With thoughts of returning to our wonderful campus in mind, I'll finish this week's newsletter with a link to information about our return to campus plans, as well as FAQs that include updates made after last week's all-staff forum.
Best wishes, stay well
Ian
Comments