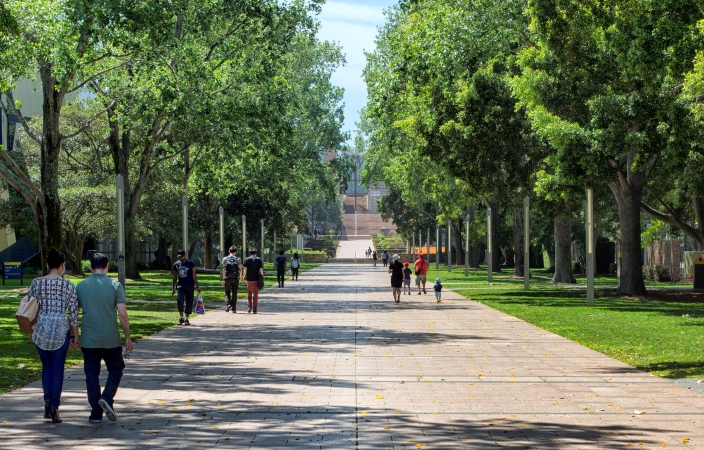 October is Health and Wellbeing Month at UNSW and yoga, nutrition consultations, singing, song writing, a workshop on micro pauses and a webinar on the mental health impacts of the pandemic have all already been launched - it's a big month!
A special webinar will be presented this Wednesday 13 October, where the UNSW Canberra Equity & Diversity team will present In Conversation with John Brogden. Currently the Chairman of Lifeline Australia, John will share his personal story of overcoming ill health, his journey to recovery, and strategies to maintain our mental health and wellbeing in these strange, pandemic days. 
Parents at work are presenting several family-focused webinars across the month and we have the next instalment of our Family Wellbeing Program: Nurturing family positivity: supporting mental health at home.
Health and Wellbeing Month includes a special focus on nutrition, with personal one-on-one nutrition consultations and three interactive cooking demonstrations throughout the month. Join us for Dinner in a Dash on Wednesday 13 October, Lunchbox Makeover on Thursday 21 October and You Can Make Friends with Salad on Wednesday 27 October. 
For those who've been enjoying our Desk-based stretching classes with Suzie Kellett, you might like to try Yin Yoga with Suzie. There are three more classes to go – find out more here.
Finally, don't forget to sign up for Coffee Roulette! Coffee Roulette is a new initiative at UNSW which will give us all the chance to get to know a UNSW staff member who you otherwise might never have met. All you need to do to participate is fill in the form here with your details and we will spin the roulette wheel and match you randomly with another staff member. Find out more here.
Information about all the events on during Health and Wellbeing Month can be found on the Wellbeing website. Events are listed in date order on our events page.
Comments