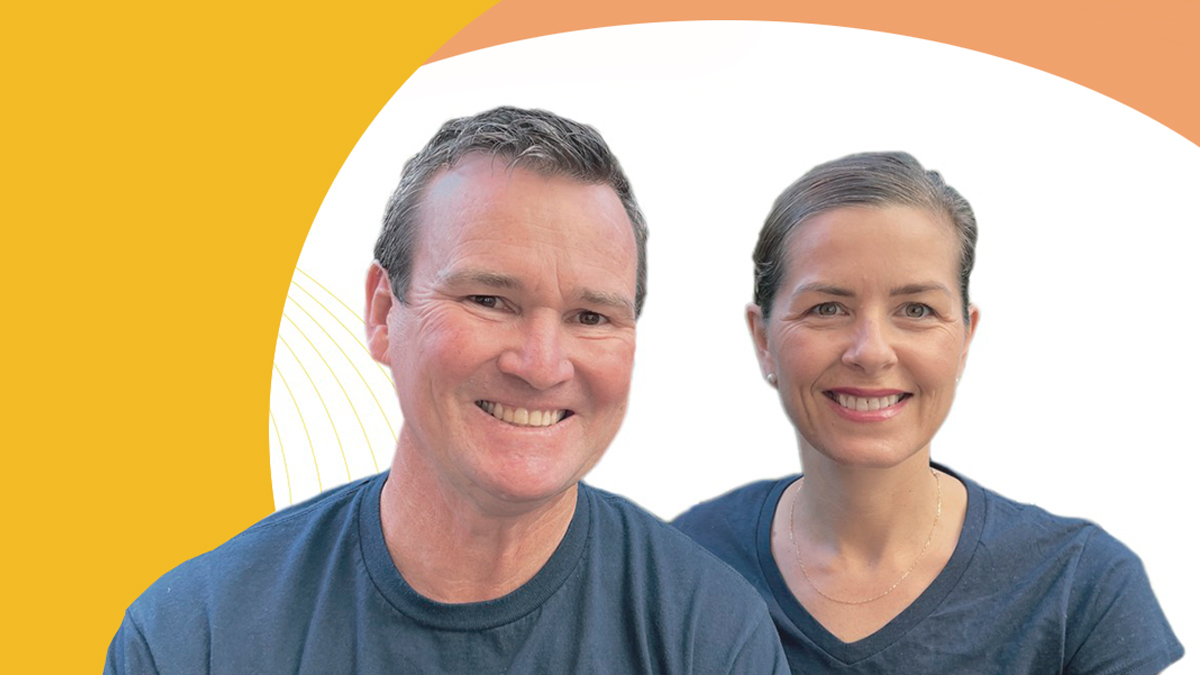 Twelve inspiring start-ups took to the virtual stage to pitch their big ideas for the UNSW Founders 10x Accelerator Demo Night, held on Wednesday 29 September 2021.
Demo Night is the culmination of a five-week pre-accelerator and ten-week accelerator program designed to get founders investment ready. It's open to high-potential tech enabled start-ups with a UNSW student, staff or alumni co-founder. 
10x participants gain access to structured accelerated start-up education from leading industry experts and other founders, and access to UNSW Founders Perks (up to the value of $1M), and a pool of $15,000 in prizes. Teams which successfully progress to the 10x Accelerator or the Founders Health 10x Accelerator also receive $20,000 seed funding as a SAFE agreement. 
"When we invest in start-ups, we provide much needed early stage funding and help steward our entrepreneurs from inception to high growth impact," said President and Vice Chancellor, Professor Ian Jacobs.
"Demo Night is one of the most exciting events in the university calendar," said Professor Jacobs. "We witness what is possible when talented people come together to address major challenges."
The challenges tackled by 2021's 10x teams were ambitious and varied. 
Paul Wenham, founder and CEO of Assurance Lab, is on a mission to "democratise audits to build trust." His start-up, a platform that automates review of audit documentation, reduces the cost of audits by a factor of 10. 
"We have received 33 referrals in 10 weeks and reached $2M ARR with less than 10% annual churn," said Paul. "There's a massive market of small businesses." 
Brendan Jones, co-founder and CEO of The Hiking Club, wants the world to embrace personalised hiking.
"We empower you to walk the way you want in the world," said Brendan. "Our solution turns trail information into a range of personalised hikes that takes into account your preferences and fitness. Gamified challenges encourage interaction with the hiking community, with 500 hikers from around the world using our product. In 12 months, the Hiking Club will be the leading global community for hikers."
Jason Yu, founder and CEO of VidUp, wants to help democratise video with a drag-n-drop AI-driven video creation platform.
"What would have taken over five hours to make takes only a minute on VidUp," said Jason. "VidUp is a SaaS platform accessible to anyone online. Unlike many of our competitors, which focus on the advertising market, we're all about informational videos. We optimise for information."
Edwina Griffin, Director and Founder of AtOne, is taking on the mental health crisis through VR meditation.
"The mental health crisis is costing Australian workplaces $10B a year," said Edwina. "1 in 5 people take time off work due to mental health issues. AtOne is a solution to supercharge the ability to meditate, using immersive virtual reality technology. What sets us apart is that we use VR and a focus on the B2B market." 
Jacob Lescove, Founder of UnicornShift, wants to deliver on-demand traffic controllers.
"When a traffic controller doesn't show up for a shift, it's a massive problem," said Jacob. "A single unfilled shift means the work site is in breach of the law. We are solving this problem with a two sided network that matches traffic controllers with nearby worksites. Our platform doesn't have the overheads of traditional firms. We also integrate with the work sites' WH&S function. We beat the competition by being the fastest and most compliant. We've done sales of over 400% since January. This is a global opportunity." 
LookB4 connects shoppers with real users of products they're looking to buy, in an effort to "take the smoke and mirrors out of online shopping," says Co-Founder and COO Lee Baldwin. "LookB4 is aiming to create these authentic connections with real people - not bots - to help decision-making."
Six pitches from Health 10x founders followed.
"Health 10x is a unique partnership between UNSW Founders and the George Institute for Global Health," said Health 10x Program Manager Beste Onay.
"The George Institute for Global Health is very proud to partner with UNSW," said Dr Parisa Glass, Director of Innovation and Enterprise for The George Institute for Global Health. "The need for new ideas has never been more apparent than today. Through this partnership, we have the platform to improve the lives of millions of people. Health 10x is a shining example of what a partnership of like-minded people can deliver."
Sam van Bohemen kicked off the Health 10x pitches with Nuroflux, a wearable device for stroke patients, the only one of its kind to continuously monitor brain activity and blood flow in real time.
"Our device is cheaper and more portable than our competitors, and scalable for at home and ambulance monitoring," said Sam.
Humane's Jatin Wadhwa pitched a platform which helps Australians self-manage their NDIS plans.
"By 2025, the NDIS will cost Australians more than Medicare," said founder Jatin. "Most of these funds are still managed manually by families or carers, wasting 65 hours per year on administrative work, and leaving 75% unprepared for government audits. I care about this problem because I've experienced it first-hand."
"Families can easily track their budget via Humane and detect underspending or overspending in real time. Rather than competing, we aim to help over 2000 non-technical partners grow and be more efficient."
Alinta Furnell, Co-Founder of biotechnology start-up Synbiote, is working to optimise synthetic biology. 
"Our machine has the potential to increase efficacy by 10x," said Alinta. "The global market for this process alone is worth $8.9B. We would like to build a future of more biopharmaceuticals for less."
Max Liddle, founder of Allassa Bio, is helping wounds heal faster.
"Slow healing of wounds requires frequent check-ups," explained Max. "We're developing patentable biotechnology that helps wounds heal faster. We're the only player in the market that combines the effective management of bacteria with rapid wound healing. We'd like to solve the problem of chronic wounds."
Automi's Vinesh V George has created an intelligent Enterprise platform that enables the automated creation of regulatory branded assets. 
"The current process takes one to six months," said Vinesh. "Automi enables agility to market worth hundreds of millions of dollars per year, getting products on shelves months faster than before."
Mohammad Mohaghegh, co-founder of Panteya, helps improve the overall patient experience through a tool that assists recovery, patient-doctor feedback, response times and illness prevention.
"We discovered that every single negative patient experience may lead to a revenue loss of $75,000 per patient," said Mohammad. "We created a tool for private clients to self-manage their recovery. Compared to our competitors, we focus on private clinics and elective surgeries with a patient self-monitoring app. Insights and optimisation are our key selling points. Our vision is to create a world where every patient is connected to their health."
---
Following a busy hour of pitching, investors and founders entered breakout rooms to connect and discuss funding opportunities.
"Since 2018, we've supported over 60 start-ups, and collectively these start-ups have gone on to raise over $70m in funding," said David Burt, UNSW Director of Entrepreneurship. "UNSW is using its resources and networks to support Australia's next generation of start-ups."
Comments