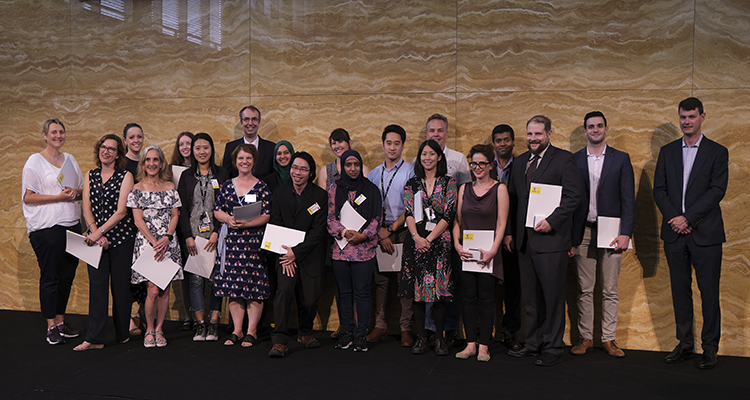 Nominations for the 2020 Awards for Teaching are now open.
Each year, UNSW Sydney recognises our outstanding educators through our prestigious teaching awards. These focus on five areas:   
outstanding contributions to student learning 

programs that enhance learning 

teaching innovation 

the new Heroes' Award. 
The criteria and the application process for our awards have been overhauled this year, to align with the national equivalent - the Australian Awards for University Teaching. 
"UNSW Awards for Teaching give us the opportunity to celebrate and recognise the outstanding contributions of staff in delivering quality teaching and making a genuine difference to the experiences of our students," said Professor Rorden Wilkison, Pro-Vice Chancellor, Education & Student Experience.  
"This year the inaugural UNSW Higher Education Heroes' Award will recognise staff for their generosity and kindness during the COVID-19 pandemic in teaching, service and academic development." 
Now is your opportunity to recognise and celebrate excellence in learning and teaching at UNSW. 
The submission deadline for nominations is Monday 28 September 2020.  
"Receiving the Vice-Chancellor's Excellence in Teaching Award in 2019 was one of the highlights of my teaching career at UNSW," said Associate Professor Torda, Associate Dean, Education in UNSW Medicine. 
"For me it meant that there was formal recognition of the impact of my educational efforts and innovations, my mentoring of other academics in the educational domain, and that there was sustained support for these kinds of endeavours at UNSW."  
The Award Ceremony will be held at the Learning and Teaching Forum on Friday 20 November 2020.  
Full guidelines and nomination forms are available here. Contact LandTgrants@unsw.edu.au for further information.  
Comments