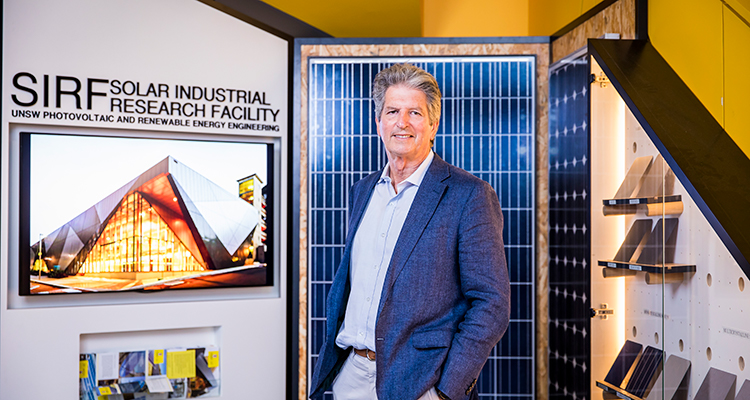 "Research for the public good" will explore health and ageing, a changing world economy, energy and artificial intelligence.
The 2019 Times Higher Education Research Excellence Summit: Asia-Pacific will take place at UNSW Kensington campus from 19-21 February. 
The Summit is strategically important and one of the biggest events in UNSW Sydney's 2019 calendar. As host partner, UNSW Kensington campus will welcome more than 150 higher education leaders, academics and policymakers from the Asia-Pacific region to debate and discuss the 21st century's most pressing research opportunities.  
UNSW President and Vice-Chancellor Professor Ian Jacobs firmly agrees the Summit aligns with UNSW's 2025 Strategy.  
"The theme of this summit, "Research for the public good", is timely and aligns with UNSW's 2025 Strategic Plan – an innovative, ambitious, altruistic roadmap designed to harness our resources and optimise our positive impact on society," said Professor Jacobs. 
"As we consider the challenges of the 21st century, such as health and ageing, a changing world economy, energy and artificial intelligence, we need people who know how to think deeply, collaborate and innovate. 
"The Times Higher Education Summit offers a chance to learn from each other and to build the partnerships and connections that are so critical to success," Professor Jacobs said. 
During the Summit, the THE Asia-Pacific University Rankings 2018 will be announced.
Staff discount to attend the Summit: 25 places available! 
The Summit is targeted to senior international and domestic academics and businesses from across Asia-Pacific. 
As host partner, UNSW has negotiated a 50% staff discount for 25 places (only) at the Summit. These will be offered on a first come basis. 
UNSW staff can use the following code in the registration process to receive the discount: UNSW_50.
Click here to register and enter the code in the payment system to receive your discount.
Get involved – watch the Summit livestream! 
As a first for a Times Higher Education, the Summit will be broadcasted live for UNSW students and staff to watch the Summit via a livestream.  
Details on how to view the Summit live will be circulated in the coming week via Inside UNSW, Yammer, faculty newsletters and intranets. 
For more information on the Summit, visit the full program of sessions and speakers. 
Comments