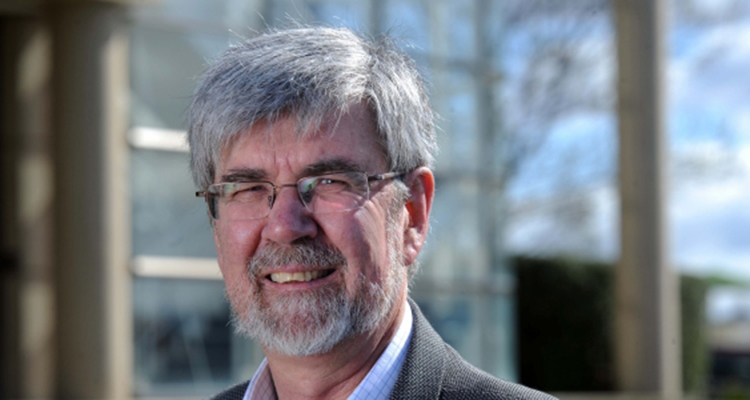 Professor John Church, the world's pre-eminent expert in sea level rise, is the first Australian awarded the BBVA Foundation Frontiers of Knowledge Award in Climate Change.
The world's top sea level expert, UNSW Sydney Professor John Church, has become the first Australian to win the BBVA Foundation Frontiers of Knowledge Award in Climate Change for his work projecting and interpreting the threat of global warming on accelerating increases in sea levels. 
Professor Church joined UNSW's Climate Change Research Centre in January 2017 as part of the first intake of the SHARP scheme. He is recognised for narrowing the causes of rising seas, linking satellite observations with in-situ measurements and numerical modelling to identify the human impact on sea level changes and discovering that the rate of increase is accelerating over time. 
He shares the prize and €400,000 prize money with French space geodesist Anny Cazenave, a specialist in satellite altimetry (the measurement of the form and dimensions of Earth) and British climate scientist Professor Johnathan Gregory, an expert in ocean heat uptake and climate sensitivity. 
Forecasts developed from their research warn that without drastic greenhouse gas reductions sea levels could rise more than one metre by the end of this century, threatening homes of 100 million people living on the coast. Their findings have been instrumental in improving the understanding of how the earth system works, enabling more solid projections. 
"This award is a recognition of the importance of the science, the progress that has been made over recent decades, and of course the role that the three of us have made in contributing to the science," says Professor Church. 
The prize is rated as one of the world's 99 major science awards by IREG List of International Academic Awards, with a reputation score of 0.59 (a Nobel Prize has a score of 1.0). 
Read the full story and find out more about John's research in the Newsroom, or read his opinion piece, 'An ocean of evidence on warming is our cue to take action – now', in The Sydney Morning Herald. 
Comments