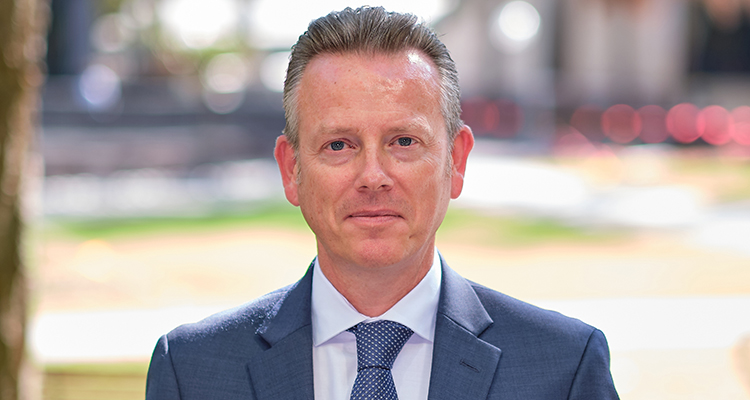 In a short video, Professor Rorden Wilkinson speaks about his first impressions, thoughts on what attracted him to UNSW, and plans for his work in 2020 and beyond. 
"It's difficult to not take note of  UNSW and all that it is achieving in the global rankings," said Professor Rorden Wilkinson, the new Pro Vice-Chancellor, Education and Student Experience. 
"All universities look for a distinct value proposition and the idea of a Scientia Education Experience is really attractive. My task for the coming years is to refine that, to hone it and to make our education experience even more unique and fit for the future that lies ahead." 
Professor Wilkinson has joined UNSW from the University of Sussex, where he was the inaugural Deputy Pro Vice-Chancellor for Education and Innovation, and Professor of Global Political Economy. With a resume that includes contributions to education, research and knowledge exchange across the globe, Professor Wilkinson brings a unique roster of experience and perspective to UNSW.  
"Rorden arrives at a time when the Student Experience has been elevated as a new pillar in the 2025 Strategy update," said Professor Merlin Crossley, Deputy Vice-Chancellor, Academic. "We continue to strengthen our community of students and teachers, and to explore and adopt new strategies and technologies to improve learning." 
At Sussex, Professor Wilkinson was highly successful in driving curriculum reforms and enhancing learning and student experience by taking advantage of new technologies and approaches to teaching. A Fellow of the Academy of Social Sciences and the Royal Society of Arts, he also has strong links to our region, having undertaken his doctorate at the University of Auckland and having been a visiting scholar at the Australian National University.   
Professor Wilkinson succeeds Professor Alex Steel, who was the Acting PVCE since March 2019.  
"I would like to thank Professor Alex Steel for his many important contributions while acting in the role over the last 12 months," added Professor Crossley. "We are currently exploring the best way to ensure that Alex's many talents and commitment to our students continues to be available to us." 
Professor Wilkinson will also be serving as a Professor of International Political Economy in the School of Social Sciences. 
Comments