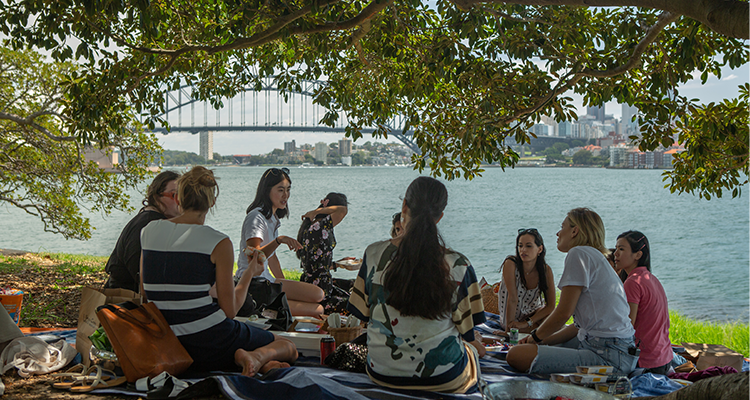 UNSW Founders New Wave has announced the successful applicants for Cohort 8, running from August to September 2021.
New Wave addresses the under-representation of women in entrepreneurship by empowering UNSW Sydney students, staff or alumni who identify as women to launch start-ups. Since 2017, the program has backed 317 women who have collaborated on 106 start-up ideas, many of which are now viable businesses.
New Wave has proven to be a valuable launchpad for many Founders, and team members have had the pleasure of hearing many success stories from program participants over the years. This includes the journey of women like Frances Atkins and Naomi Vowels, sisters and co-founders of Givvable, a mission-driven start-up embedding sustainability into everyday purchasing by businesses.
Since Givvable's inception in New Wave three years ago, it has participated in and graduated from the UNSW Founders 10x Accelerator and went on to win the inaugural Xccelerate2020 venture program hosted by X15 Ventures, taking home a total prize value of more than $300,000 from CBA and Microsoft. Currently it is developing a technology platform for sustainable spending by the global business community and has raised over $900,000 in grants and investments.
Another notable success story to come out of Cohort 3 is Glyde It. This start-up's innovative system provides a reimagined sanitary hygiene applicator to better support the needs of women across the world. Glyde It is one of only six recipients of the recently awarded Federal Government's Advanced Manufacturing Growth Centre grant, receiving $425,500 which will be used to help manufacture its revolutionary biodegradable tampon insertion product.
Beyond launching start-ups, New Wave is up-skilling and improving job readiness for women and has seen many women progress into professions in global tech companies and other start-ups including Atlassian and Google. Program participants have also gone on to join UNSW Founders' own portfolio companies like 10x Accelerator alumni Aerologix and Share With Oscar.
While applications have closed for this year, the team encourages those who are interested in the program to follow New Wave on social media (@unswfounders) and to save the date for the New Wave Cohort 8 virtual showcase on Thursday 23 September, where the top 10 teams will pitch for cash prizes. The UNSW Founders team, speakers and mentors are all excited to share their knowledge and wisdom, and help you unlock your inner entrepreneur.
Comments