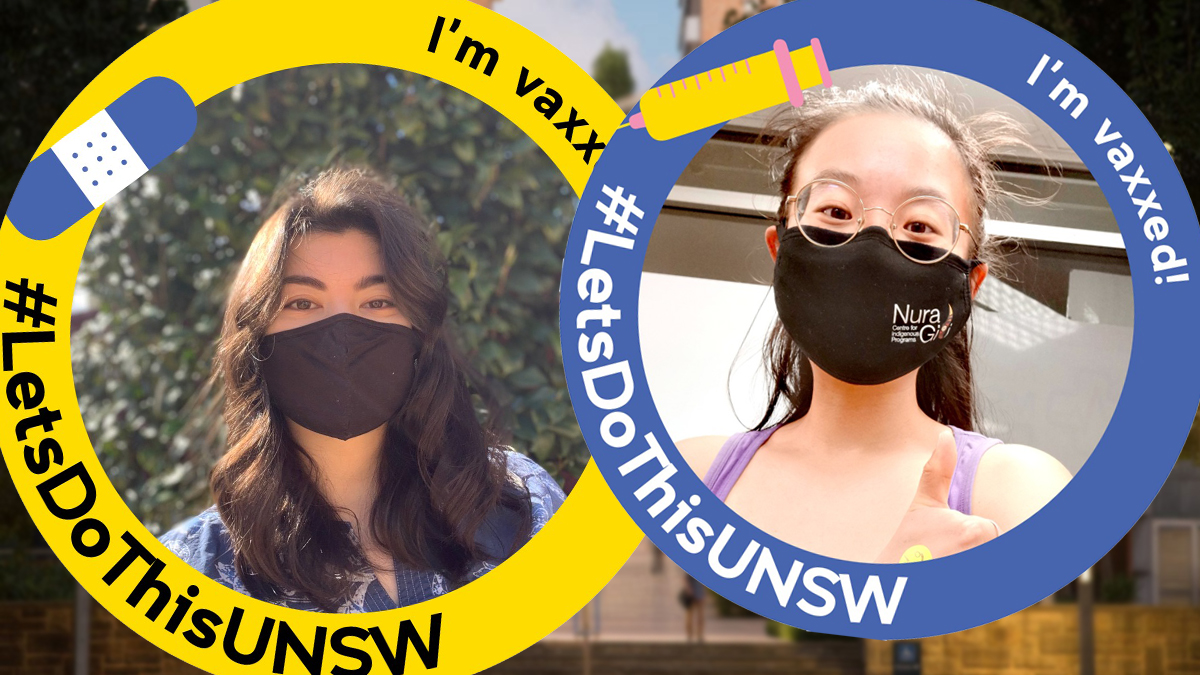 The evidence is clear that vaccination is the best way to protect yourself, your loved ones and our wider community from COVID-19.
With over 6.8 million vaccination doses administered so far in NSW, the state is on track for a gradual easing of restrictions from mid-October when 70% of the eligible population is vaccinated. A high level of vaccination will also enable us to return to a more normal life, including our much-missed campus activity.  

We are grateful to those in our community who have already had their vaccination or are booked in. With more and more appointments now available, we urge everyone to follow the health advice and book in to get a COVID-19 vaccination as soon as you can. 

Get vaccinated!
The current health advice is for anyone aged 18 years and over living in Greater Sydney to strongly consider getting vaccinated with any available vaccine. You can check your eligibility and book a vaccination appointment using the eligibility checker. 

Appointments are now available through vaccination hubs and participating GPs and pharmacies. 
Priority Pfizer vaccinations are also available to 16 to 49-year-olds who live in eligible areas of Sydney:
Randwick (postcode 2031) has recently been added to the list of eligible areas which also includes the LGAs of concern and Camden. You can book a priority vaccination appointment here.
If you live in the Sydney Local Health District (SLHD) which includes many inner city and inner west suburbs of Sydney, you may also be eligible for a Priority Pfizer appointment. You can find an appointment and check your eligibility on the SLHD vaccine appointment finder page.
Get vaccinated campaign – #LetsDoThisUNSW
As part of our campaign to encourage our students and staff to get vaccinated, an email signature banner and profile picture frames have been created for you to use, if you so choose.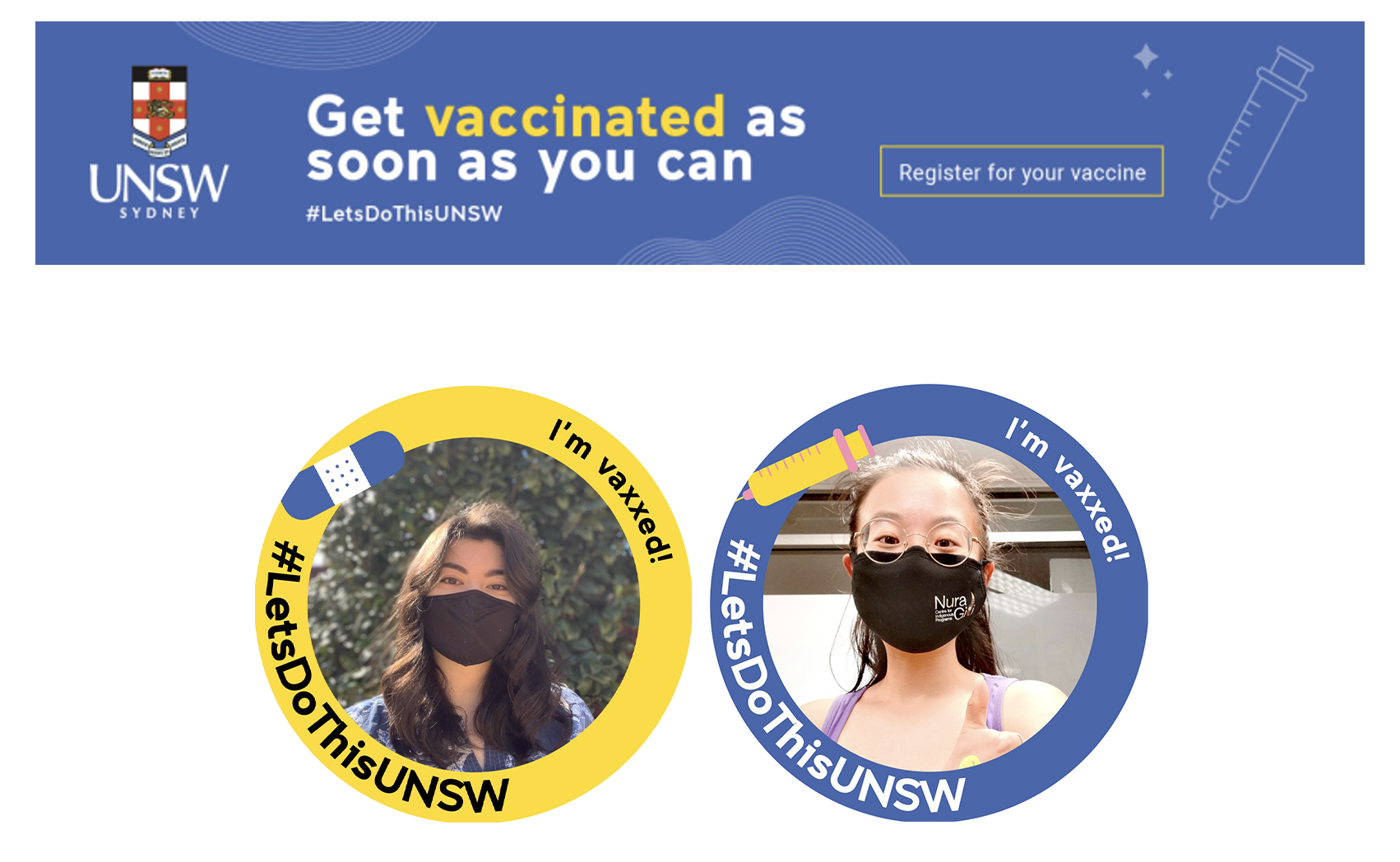 It would be great if you join us in amplifying this very important message to our UNSW community and beyond. You can update your email signature with the vaccination banner here. 

To update your profile picture for Teams/Yammer follow the guidance here and for Facebook, the yellow frame is here and the blue frame is here. 

If you are getting your COVID-19 vaccination and want to share your news with a 'vaxxie' (selfie) on Twitter, Instagram or TikTok, include the hashtag #LetsDoThisUNSW so we can amplify from the @UNSW accounts.  
Vaccination survey – coming soon
We are focused on planning how we return to campus once restrictions start to ease. To help inform our plans, we are conducting a survey among students and staff to understand current vaccination coverage, intentions to get vaccinated and attitudes in our community. The survey responses will be anonymous, and the survey should take no longer than two minutes to complete.

An email with a link to complete the survey will be sent directly to you in the coming days so please look out for it. The survey will be open until Tuesday 14 September and we encourage you all to participate.
Vaccine FAQs – young adults
To help our students and staff navigate the information and advice on the COVID-19 vaccines, UNSW expert and epidemiologist Professor Mary-Louise McLaws, in conjunction with Arc, has put together some FAQs which you can find on our COVID-19 website.
Comments