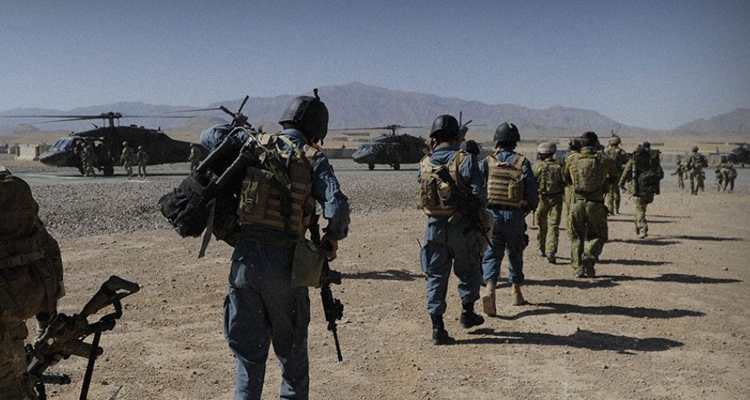 UNSW Canberra's podcast takes gold for Best Educational Podcast.
The Defence Research podcast was created to highlight the work researchers are doing in support of Australia's national interests. Defence Research is hosted by veteran podcaster and UNSW staff member, Mick Cook. In each episode Mick connects the audience with a UNSW researcher, defence industry stakeholder, or a Department of Defence member to discuss how academic research can support Australia's national interests, as well as highlighting the opportunities available for collaboration on defence projects.
Despite initial reservations, the podcast team entered its debut episode in the 2021 dotCOMM Awards, an international competition honouring excellence in web creativity and digital communication. The episode, 'The Future of Research for the National Interest' saw host Mick Cook interview Defence Research Institute Director Vice Admiral (retired) Paul Maddison. The podcast was awarded gold for Best Educational podcast.
The dotCOMM Awards are administered and judged by the Association of Marketing and Communication Professionals (AMCP), one of the largest, oldest and most respected evaluators of creative work in the marketing and communication industry. Entrants include designers, developers, content producers, digital artists, video professionals, account supervisors, creative directors and corporate executives.
Each guest adds a new dimension to the Defence Research podcast, however a particular highlight was the interview with former federal Defence Minister Stephen Smith. This provided an insightful look at the complex relationship between political leadership, defence and universities.
An additional benefit of the podcast is that it can be used to draw attention to a variety of important issues, such as the YoWIE Project led by Dr Bianca Capra. This project encourages young women to engage in engineering education and research.
The podcast team has since finished the 2021 season and is busy planning what the next season will look like. COVID-19 restrictions have hampered plans to bring the show to the Kensington campus but the hope is that 2022 will bring opportunities to highlight the tremendous work Sydney researchers are doing in the defence sector.
You can listen to the podcast on Spotify and Apple Podcasts, and more information about the podcast and the Defence Research Institute can be found on its website.
Comments