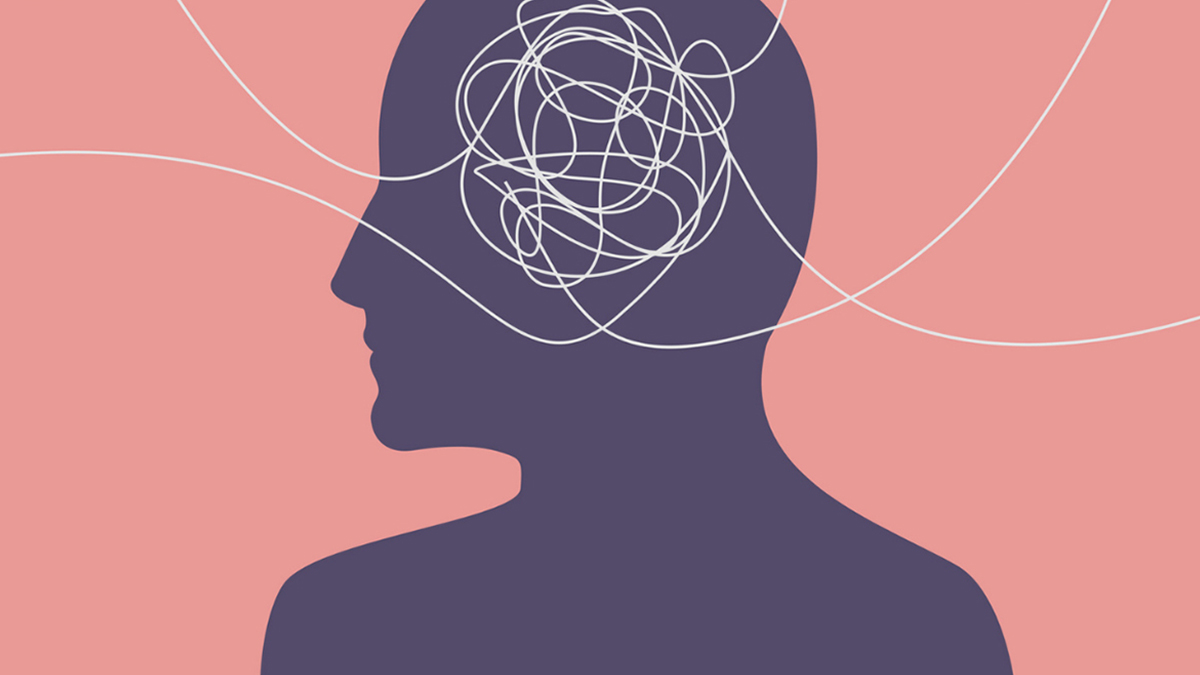 The Australian Mental Health Prize has expanded to four categories for the first time since it was established in 2016.
Four diverse winners have been announced at UNSW Sydney for the 2022 Australian Mental Health Prize which seeks to recognise the important and groundbreaking work that many Australians are doing for mental health. Established in 2016, the Prize has expanded to four categories: Aboriginal or Torres Strait Islander; Lived Experience; Professional; and Community Hero.
Presented by the Hon. Emma McBride MP, Assistant Minister for Mental Health and Suicide Prevention, the 2022 winners of the Australian Mental Health Prize are:​
Donna Stanley, Aboriginal or Torres Strait Islander: to recognise and celebrate outstanding Aboriginal or Torres Strait Islander mental health leadership at a national or community level
Ian Thorpe, AM, Lived experience: to recognise and celebrate outstanding mental health leadership by someone with lived experience of mental health, either personally or as a supporter, at a national level.
Alan Woodward, Professional: to recognise and celebrate outstanding mental health leadership in the clinical, academic or professional sectors at a national level.
Gary Thorpe, Community hero: to recognise and celebrate outstanding mental health leadership at a State or community level.
Ms McBride said: "Often we hear the sobering statistics, often we hear about the disparity and they are real and we must acknowledge them in order to change and improve … (but) today is about really recognising the success (of the recipients)."
"The important leadership of this year's extraordinary winners showcase the diverse and critical work being done across Australia during challenging and unprecedented times," UNSW Vice-Chancellor and President, Professor Attila Brungs said.
"Congratulations to each winner for their invaluable contribution to the wellbeing of our nation in their respective fields."
Co-chair and past winner of the Prize, Professor Allan Fels AO, said this year's winners reflect the current mental health priorities in Australia.
"In particular, we have seen higher rates of mental illness during COVID, especially in youth, Indigenous and LGBTIQ+ communities; higher rates of suicidal attempts; greater isolation of older people, particularly in nursing homes; and pervasive mental health needs of our veterans, which are currently being examined by the Royal Commission into Defence and Veteran suicide.
"I applaud this year's winners for their deeply challenging work in these critical areas," he said.
Vlado Perkovic, Dean of Medicine & Health and Scientia Professor at UNSW, said: "Australia leads the way in innovative approaches to mental health and it's important to recognise those that dedicate so much of themselves to improving the mental wellbeing of our communities."
Donna Stanley
A proud Gunggari Umby (woman), Donna Stanley has been a tireless advocate for the mental health needs of her people, applying her knowledge of how Aboriginal communities' social structures influence the mental health of individuals.
Ms Stanley's brother died from suicide almost 30 years ago and she has since dedicated her life to supporting others. Her work includes coordinating the Aboriginal and Torres Strait Islander Mental Health First Aid Program and working with the NSW Mental Health Commission. Ms Stanley is currently the acting Executive Director Aboriginal Health and Wellbeing for Western NSW Local Health District (LHD). She assisted in leading a team in Western NSW LHD with a culturally and clinically safe model of care for Aboriginal people and communities during the COVID-19 outbreak in 2021.
"COVID-19 has had a huge impact on the health and wellbeing in our local health district in Western NSW. I'm very proud of the response of our team at the height of the pandemic," she said. "Dubbo was, unfortunately, the first community in Australia to lose an Aboriginal person to COVID, which made everyone see the reality of the virus. It was important to respond in a culturally safe and appropriate way to ensure the health and wellbeing of our community in very challenging times."
While services are doing the best with what they've got, Ms Stanley believes cultural capacity across mental health isn't good for Aboriginal people.
"Simple processes and pathways need to improve at all levels, taking into account Aboriginal ways of knowing, being and doing. There is also a need to increase the numbers of Aboriginal people in decision-making positions," she said.
Ian Thorpe AM
Ian Thorpe has been a prominent advocate for mental health awareness, prevention, stigma reduction and help-seeking since first publicly speaking about his own lived experience in 2014. He has drawn on his own experience of anxiety and depression to connect with and reassure others that they are not alone, and to encourage and inspire them to seek support.
As one of Australia's most famous Olympians, his work has been especially impactful in reducing stigma and normalising conversations about mental health.
"It's an honour to be recognised for the work I have been doing in the mental health space. To be acknowledged with other experts and people who are contributing to the wellbeing and safety of vulnerable people within our community is humbling," he said.
"I'm pleased to not only have my work acknowledged but also the societal shift that work on any individual's mental health is accepted and no longer stigmatised in a way that it was a decade ago."
Mr Thorpe has been instrumental in the creation of mental health fundraising initiative Laps for Life, leading its publicity since 2019. Laps for Life is a national swimming challenge event designed to support the participants' mental health and wellbeing, while also raising funds to prevent youth suicide. Since its inception, over 20,000 people across Australia have taken part and the event has raised over $5 million for youth mental health support services. 
Alan Woodward
Alan Woodward has a long and distinguished career in suicide prevention and mental health with a specific interest in evaluation and quality improvement, particularly in crisis services. He has contributed to service development, innovation and policy advocacy for many years, most recently speaking at the Royal Commission into Defence and Veteran suicide. Mr Woodward led a wide range of organisational reforms while working at Lifeline Australia and is currently a part-time National Mental Health Commissioner.
"When I first entered the field over 20 years ago, there was not a lot of focus on the social determinants of mental health, so it is interesting that this has changed over this time," he said.
"We all want change to be meaningful. I am convinced that evaluative thinking, the use of data and knowledge from a variety of sources, is critical to making improvements in the experiences and outcomes for people surrounding their mental health and wellbeing. Policy and service development needs to be oriented towards incorporating what people say they actually need and what gives them strength."
Gary Thorpe OAM
After becoming aware of the impact of social isolation, depression and dementia on the elderly, Gary Thorpe created Silver Memories, a 24-hour-a-day nostalgia broadcast service based on the principles of Reminiscence Therapy. The service broadcasts age-appropriate music (presently 1930s to 1970s) and screens thousands of beautiful images to provide engagement for people living in aged care, particularly those living with dementia. The service has been operating for 15 years as a not-for-profit service and is now broadcast via satellite to almost 200 aged care homes across Queensland, New South Wales, ACT, Victoria and South Australia. Through Silver Memories Mr Thorpe has raised awareness of the need to provide age-appropriate entertainment for people living with dementia in aged care. 
"Silver Memories is very homely and personal – the announcers are people as old as the listeners, talking to them as their peers. They are simply sharing their love of music and memories from when they were young. They have a lot of life experience and provide a form of companionship, helping to reduce loneliness and social isolation," he said.
"We don't do advertising or news as this can cause distress in some of the residents. Our goal is to only trigger happy memories. Research has backed up that we are on the right track and feedback shows that what we do is clearly making a difference to people way beyond our expectations."
The Australian Mental Health Prize was established in 2016 by UNSW Medicine's School of Psychiatry, Australia's pre-eminent psychiatric research department. It recognises outstanding Australians who have made major contributions to either the promotion of mental health or the prevention and treatment of mental illness.
Comments