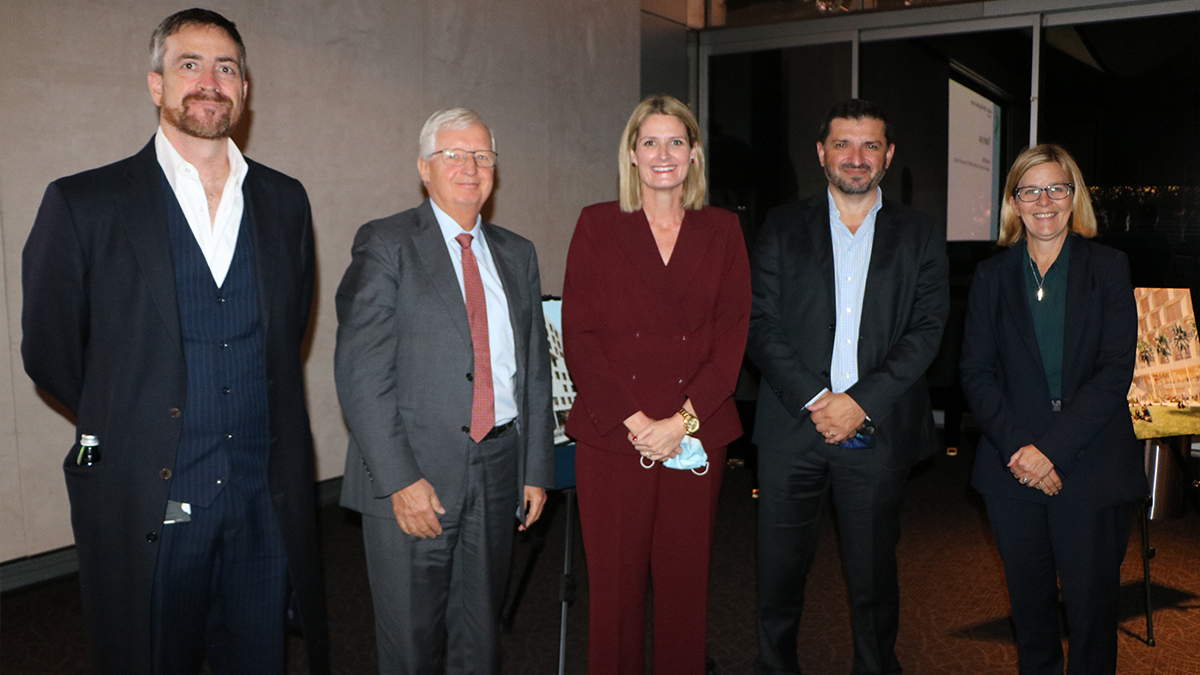 At the inaugural Big Ideas Forum held on 2 May, Precinct foundation partners exchanged ideas and discussed initiatives to strengthen and facilitate 'bench to bedside' research.
Leaders from UNSW Sydney, South Eastern Sydney Local Health District (SESLHD), Sydney Children's Hospitals Network(SCHN) and Health Infrastructure (HI) explored how together their organisations can boldly and creatively address society's biggest health problems through the Randwick Health & Innovation Precinct (RHIP).   
The group discussed how they could partner and transform health systems, industry partnerships and sustainability initiatives among other big ideas. About 30 key leaders explored the unique opportunity that comes from linking clinicians and health care professionals from partner organisations with expertise across UNSW academic disciplines. 
The forum focused specifically on education, research and knowledge exchange opportunities. UNSW leaders identified major areas of academic and health activity that promise to unlock new value, deliver impact and benefit the wider community. Faculty leads explored a number of different topics impacting on the health system, including molecular science, artificial intelligence, programming and engineering.  
"The Precinct is a centre point for collaboration. We want to generate immense value for generations, by tackling the major health challenges that face us today," said Mr Michael Still, RHIP Chair, as he reflected on the potential of the Precinct.  
"We have a unique opportunity to build an environment of collective leadership that will guide us for the thousands of people contributing to health, education, science and research."  
Leaders discussed how to maximise the benefits that come from physically positioning a globally recognised Go8 Universitywith a leading hospital complex. They agreed that through collaboration, RHIP can address, and solve, current and future health challenges across the lifespan. 
Randwick Campus Redevelopment's infrastructure projects gave leaders a more concrete reminder of the Precinct's scale and potential. Construction is progressing with the new Prince of Wales Acute Services Building, and it is due to open within the next year. Development plans have also been approved for the new UNSW Health Translation Hub and the Sydney Children's Hospital Stage 1 and Minderoo Children's Comprehensive Cancer Centre.   
Follow RHIP on LinkedIn to learn more about the Precinct. 
Comments