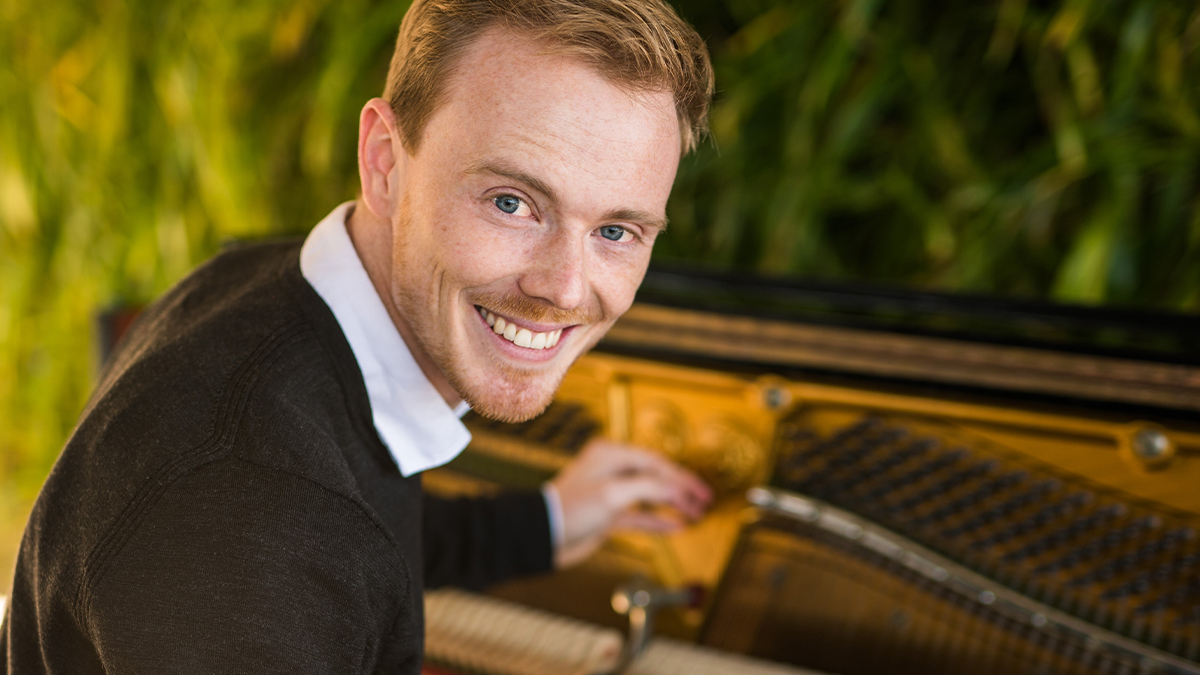 Angus Davison will write two works as part of chamber music group's outreach program. 
The Australia Ensemble UNSW has named Angus Davison as the winner of its $10,000 Layton Emerging Composer Fellowship for 2022-23.  
The Fellowship offers an emerging composer the experience of writing two chamber music works as part of the Australia Ensemble UNSW's outreach program, which fosters greater engagement in and recognition of composition and chamber music activities at UNSW Sydney. 
Mr Davison said he is honoured to be selected as the next Layton Emerging Composing Fellow. "Programs that support young artists both creatively and financially over an extended period are few and far between. I'm thrilled to be working with such phenomenal musicians and mentors, and I can't wait to get started." 
In addition to music composition, Mr Davison is also a music educator, arts administrator, conductor and pianist. Based in Sydney, he teaches classes in music theory and history at the Sydney Conservatorium of Music. 
The selection panel said Mr Davison's submission was technically accomplished and creative and that it demonstrated a consistent sense of musical voice. They also said his compositions were clever, polished and had a great sense of colour and shape. He was chosen from a field of more than 50 applicants. 
Artistic Chair of Australia Ensemble UNSW Paul Stanhope said: "We look forward to Angus' forthcoming compositions as part of the Fellowship and encourage all to apply again in future years." 
The Australia Ensemble UNSW Emerging Composer Fellowship is made possible by the generous support of Emeritus Professor Roger Layton AM and Merrilyn Layton. 
Comments