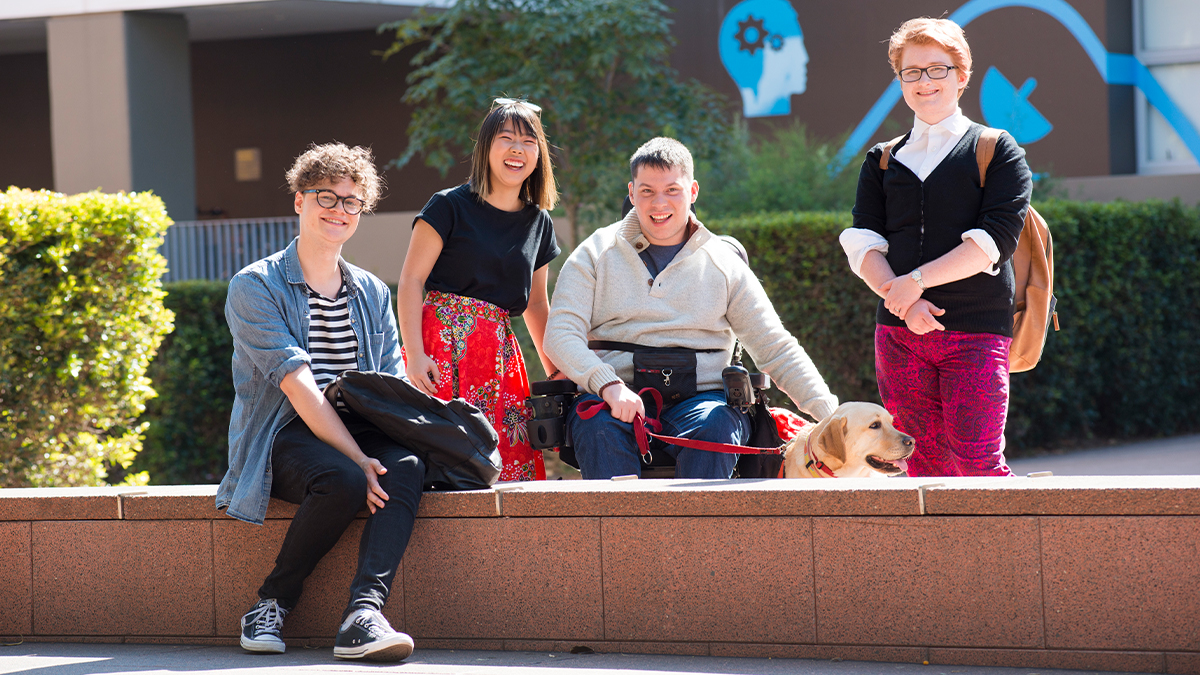 The Disability and Inclusion Action Plan (DIAP) outlines a framework for providing equal access for people with disability, allowing students and staff to contribute fully and actively at UNSW Sydney.
The Disability Inclusion Action Plan is a set of initiatives that aims to make the learning, working and teaching experience at UNSW welcoming and inclusive for people of all abilities.
UNSW has a diverse and inclusive community, which includes students and staff with disability. These members of our community may have specific needs which should be accommodated through reasonable adjustments, including learning and assessment or more flexible work practices, to ensure equitable participation at UNSW.
Identified in UNSW's 2025 Strategy as a strategic priority – Social Impact, Theme 1: Equity, Diversity & Inclusion, the DIAP 2018-2020 outlined a framework for providing equal access across UNSW. It focused on making UNSW's built infrastructure and digital systems accessible for both students and staff with disability.  
The launch of the DIAP was supported by the establishment of the UNSW Disability Innovation Institute in 2017 – a world-first initiative conducting interdisciplinary research in collaboration with people with disability to seek innovative solutions to global problems, and leading inclusive approaches to education for UNSW staff and students.
Due to COVID-19, funding for the DIAP was paused in August 2020. The Division of Equity Diversity and Inclusion (EDI) re-established the project in 2021, working with the DIAP Steering Committee and DIAP Project Group to create a new DIAP for 2022-2025, addressing the specific measures of progress outlined in the 2025 Strategy update and the new EDI Strategy.
Professor Jackie Leach Scully, Director, UNSW Disability Innovation Institute has been appointed Executive Sponsor of the DIAP 2022-2025 and Chair of the DIAP Implementation Team, where she will lead University-wide business unit owners to implement UNSW's disability inclusion priorities, champion and represent the DIAP at a leadership level.
The DIAP 2022-2025 applies to University policy, practice and delivery of services. It outlines a framework to ensure the built, digital and communicative environments are accessible for all, ensuring full, effective access and participation is possible across the University. The DIAP 2022-2025 has been endorsed by the EDI Board, DIAP Steer Co. and Project Group, and consulted on by the Student Lived Experience Advisory Group.
The DIAP 2022-2025 is now available for review online. Feedback is welcome via this form until 5pm Friday 27 May. Feedback will be considered and incorporated as required, ahead of implementation.
For further information please visit the EDI website or contact EDI on access_equity_inclusion@unsw.edu.au.
Comments