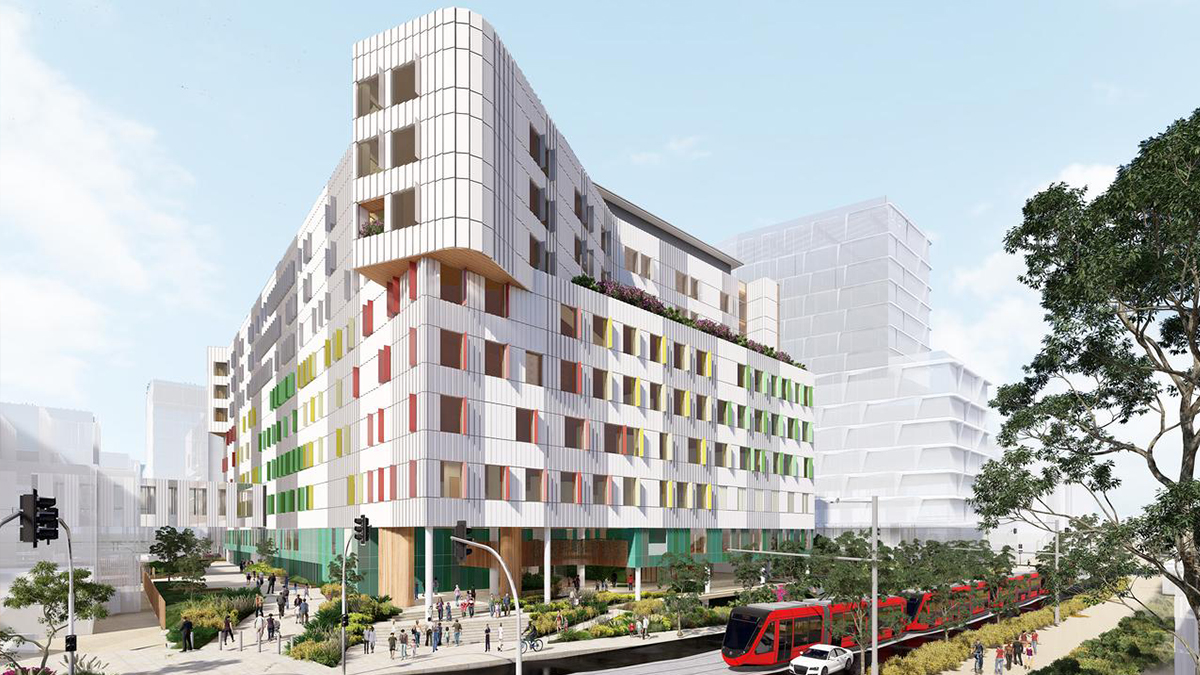 Artist impressions unveiled for the new Sydney Children's Hospital Stage 1 and Children's Comprehensive Cancer Centre. 
New artist impressions for the Sydney Children's Hospital Stage 1 and Children's Comprehensive Cancer Centre have been unveiled. In March 2019, the NSW and Federal Governments announced $608 million to deliver the state-of-the-art paediatric health, medical research and education facilities at Randwick.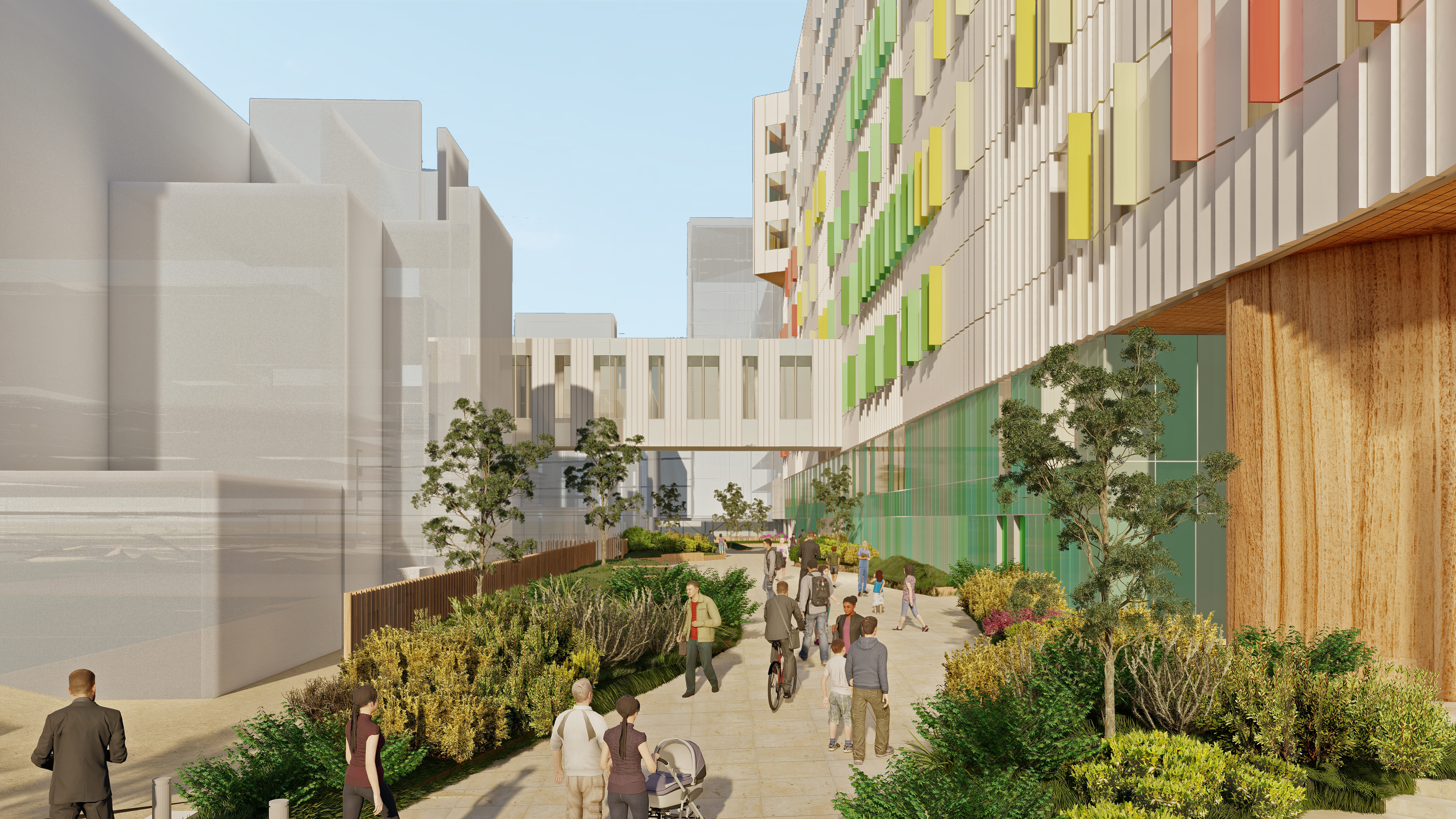 The Member for Vaucluse The Hon. Gabrielle Upton, MP unveiled the new designs for the health and research facility that is set to transform kids' health by physically co-locating clinicians, researchers and educators together to accelerate learning discoveries and engage clinical innovation with bedside care.  
"It's exciting to release images of the next stage of the Randwick Campus Redevelopment," she said. 
"The new Sydney Children's Hospital will provide world-class healthcare services including an expanded children's emergency department and emergency short-stay unit, a new children's intensive care unit, new inpatient units for medical surgical specialties, a new pharmacy and retail facilities." 
She added a children's cancer centre would be an amazing feature of the new building. 
"(It will offer) wet and dry laboratory spaces, education, training and research spaces, a new day oncology unit, new oncology inpatient units, and patient and family focused retreat areas."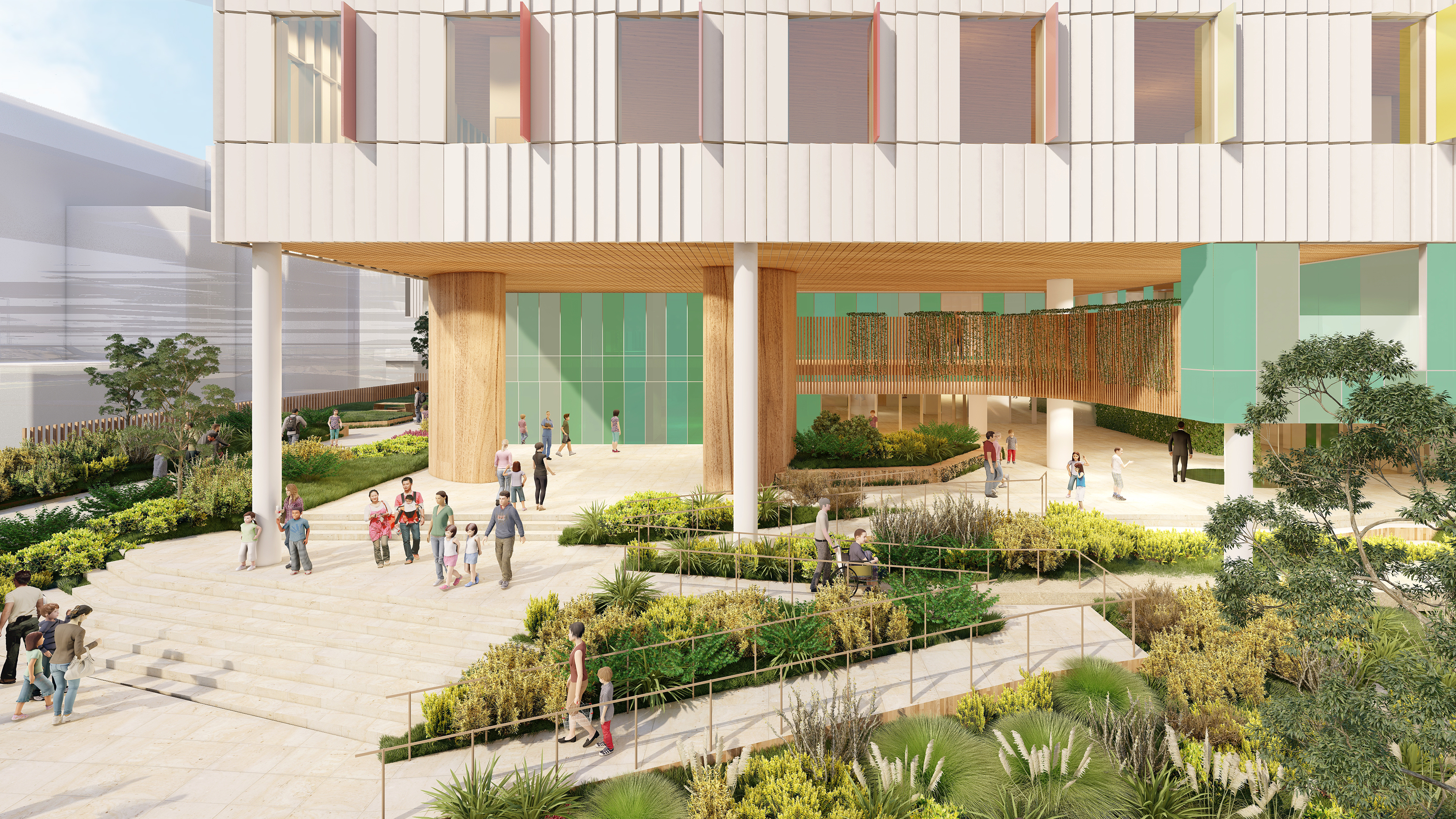 Funding for the building is coming from the State Government ($428m), Federal Government ($100m), UNSW ($30m), Sydney Children's Hospitals Foundation ($25m) and Children's Cancer Institute ($25m). 
The Randwick Health & Innovation Precinct (RHIP) is the realisation of a 60-year objective of UNSW to bring the health and university campuses closer together. 
UNSW is a foundation partner of the RHIP with Sydney Children's Hospital Network, Health Infrastructure, and South Eastern Sydney Local Health District at the Randwick Health & Innovation Precinct.    
The project is part of the wider Randwick Campus Redevelopment which also features a $778 million building for Prince of Wales Hospital and an initial investment of up to $250 million by UNSW for its Health Translation Hub (UNSW HTH).  
We look forward to sharing additional information about the UNSW HTH and the next phase of the RHIP in the coming months.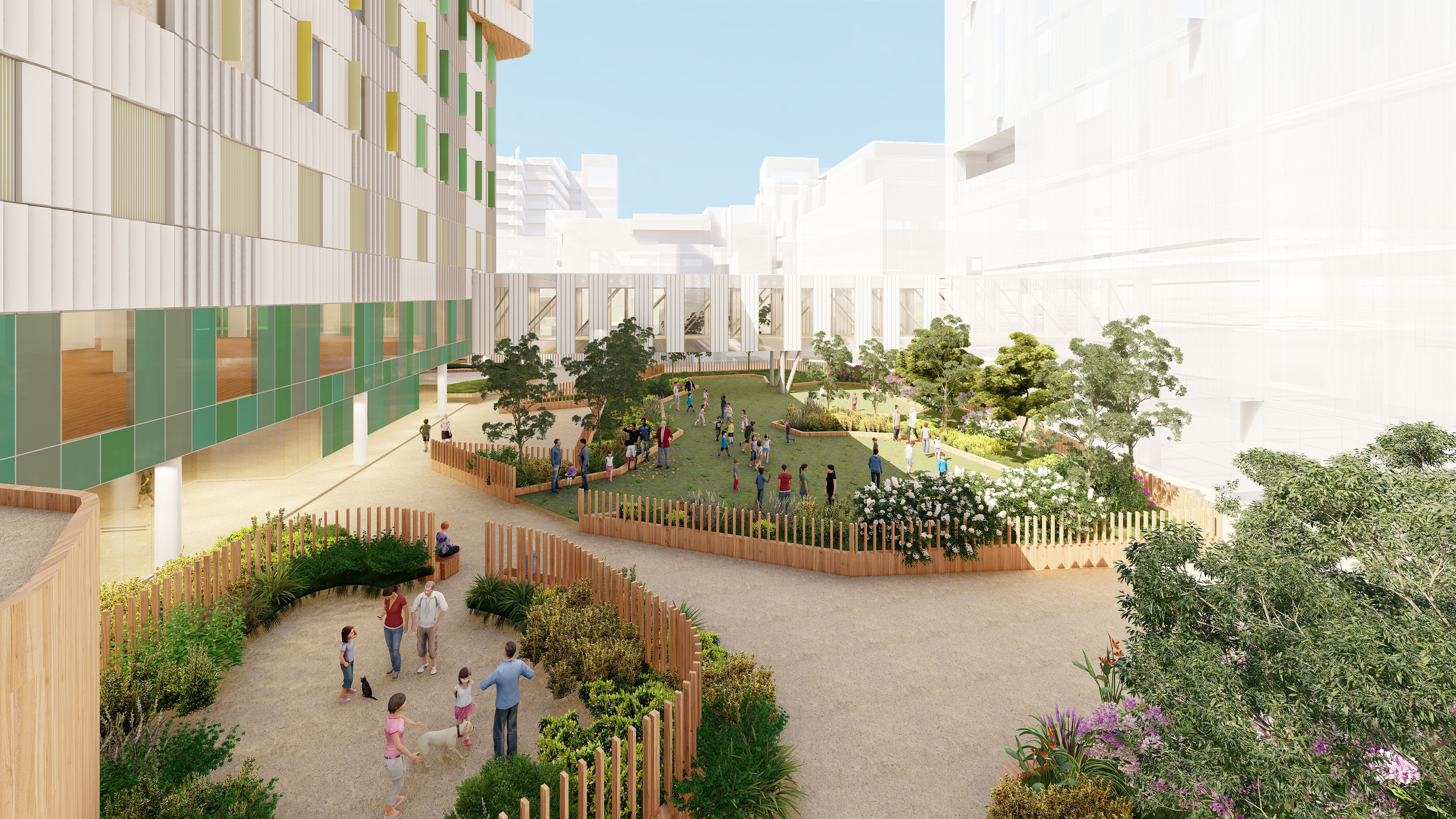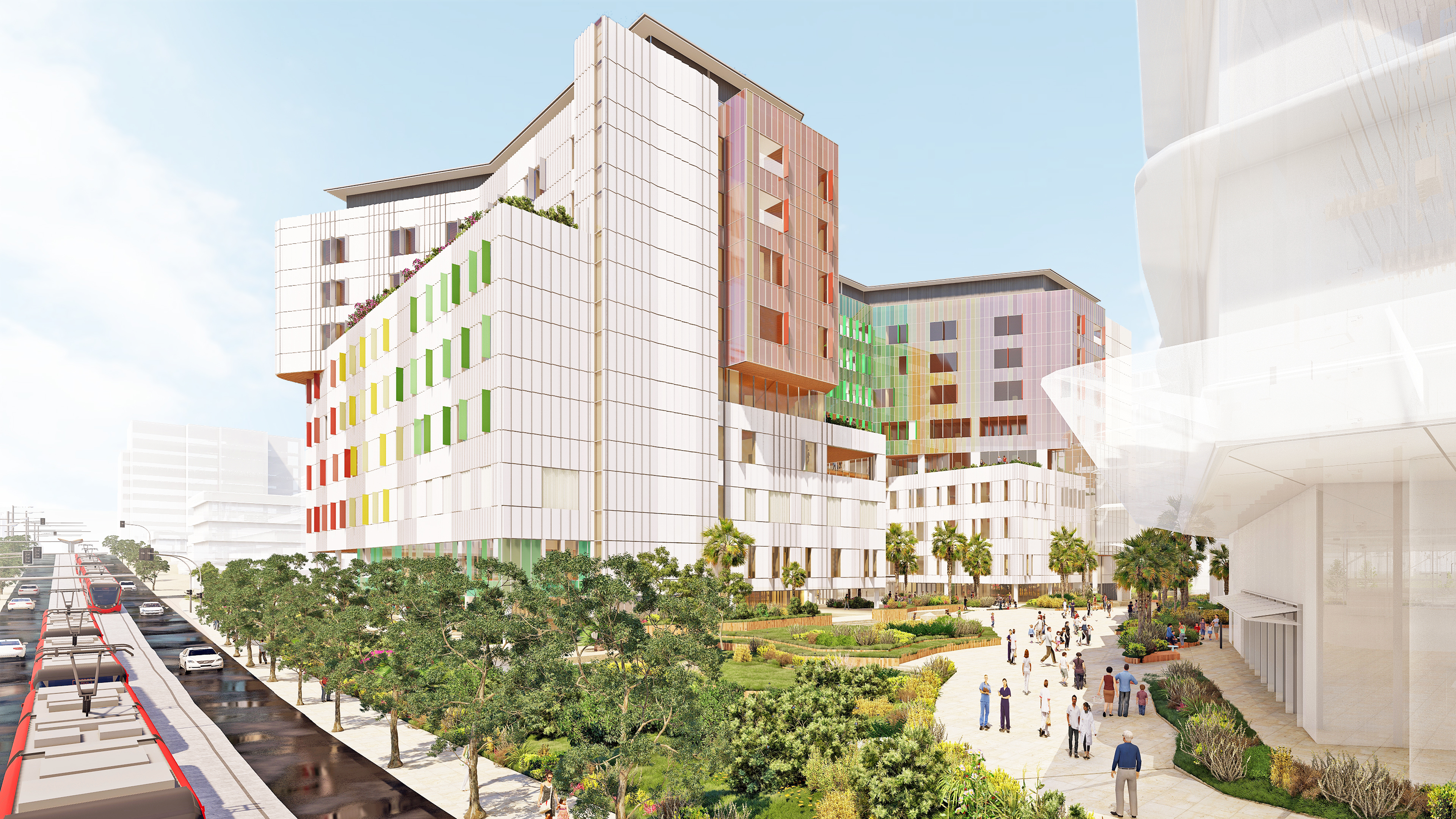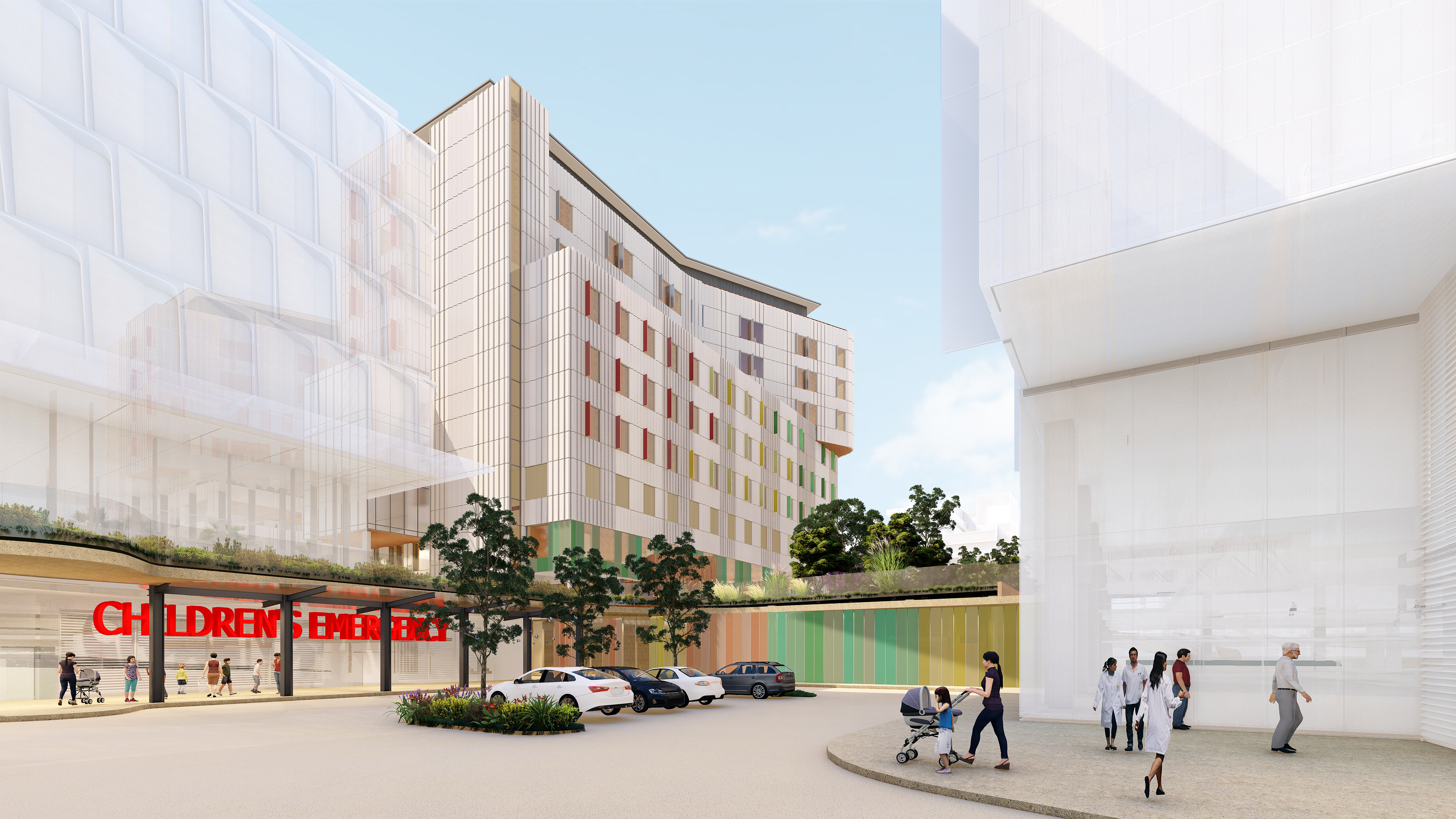 Comments