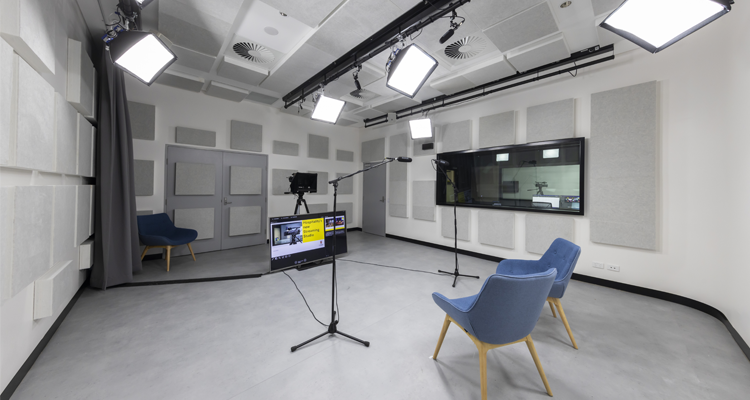 The University's new Streaming Studio enables online events and conferences with global reach and professional presentation. 
Designed specifically for the needs of the UNSW community, the Streaming Studio is a flexible environment for virtual conferences, town halls, panel discussions, public lectures, information sessions and more. 
The new facility boasts broadcast-quality live streaming and high-definition recording facilities. It has two individually sound isolated studios alongside a state-of-the-art virtual control room, with one of the studios doubling as a client lounge where the live stream can be viewed in comfort. 
The Streaming Studio brings endless new possibilities for streaming and recording virtual events at UNSW with the peace of mind that comes with support from professional audio-visual technicians. The Streaming Studio removes barriers of location and time zones enabling you to share your event virtually to vast audiences that could not be achieved in a physical venue. You could run a conference, host an interactive live panel of speakers with audience over Teams, or livestream to targeted audiences on YouTube, Facebook and more with professional editing and camerawork done in real-time by the Hospitality Production team. 
Nina Siljanovic, Events and Communications Coordinator, said, "I have now used the studio for two livestream events hosted by the Faculty of Medicine & Health. The studio space works perfectly for the filming of intimate panel events, and the Hospitality team has been able to produce excellent quality audio and visual content for our events. We have been able to deliver the content to a live audience as well on demand post-event, maximising engagement and the reach of our events."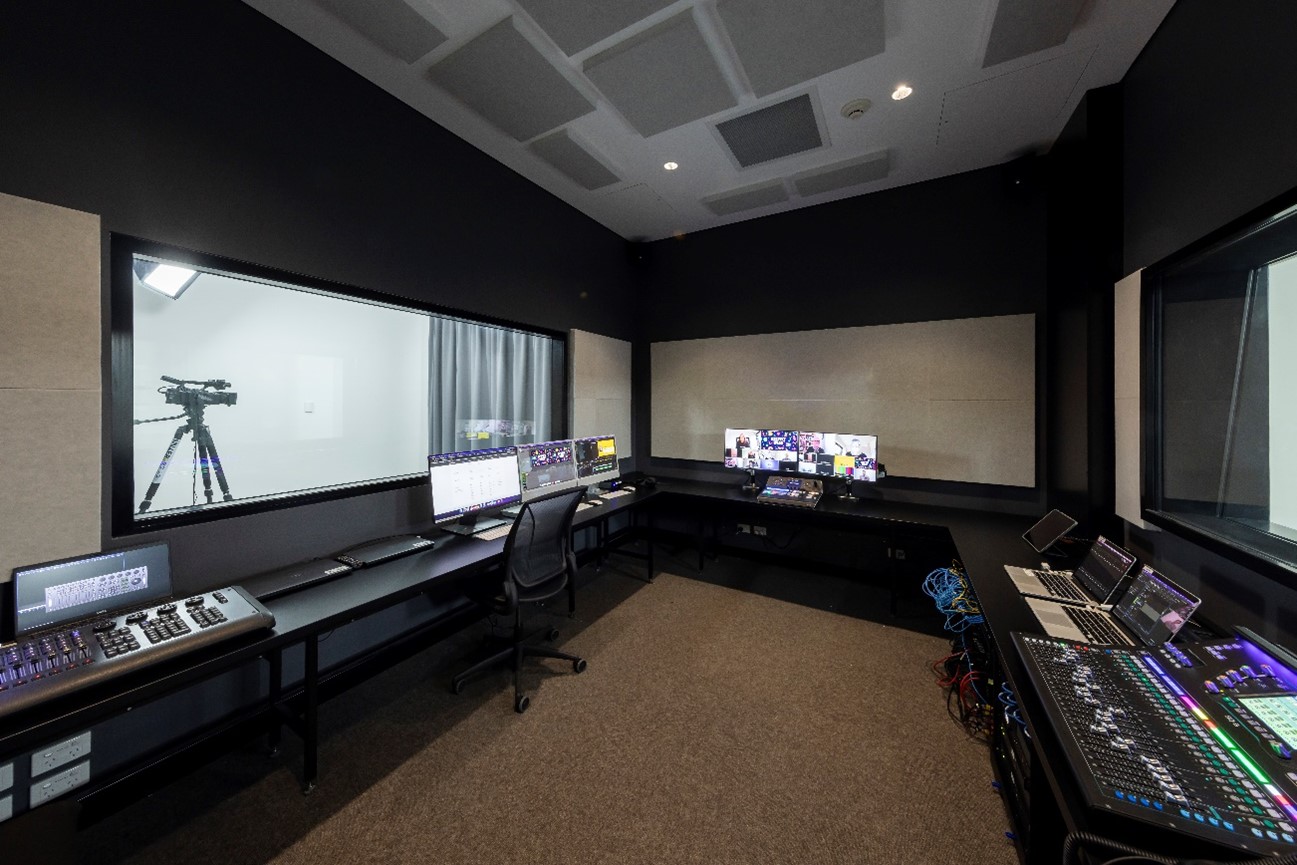 Building on years of live streaming experience, the Hospitality Production Team worked throughout the pandemic to enable event organisers to continue hosting their events completely online. The result is a studio that is ready for all types of interactive event needs, enabling panel discussions with up to five live speakers in the studio and endless potential to combine online speakers and attendees across the globe. 
"Thank you and huge congratulations to you and the team for putting together such a brilliant recording," said an external guest speaker. "The format was so impressive, it felt more like watching a TV show than a broadcasted event." 
If you are interested in hiring the studio or just want to learn more, visit the Hospitality Website or reach out to Nick Djukanovic from the Hospitality Production Team. 
Comments