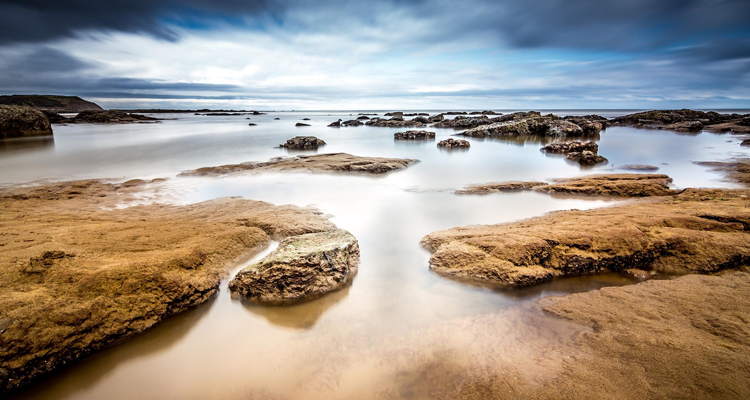 UNSW PhD graduate Dr Lauren Butterly has been granted the Australian Legal Research Awards (ALRA) PhD Award for her thesis Reconciling Indigenous and settler-state assertions of sovereignty over sea country in Australia's Northern Territory.
Established by the Council of Australian Law Deans, the ALRA is a prestigious national award scheme that recognises research excellence and innovation by Australian legal scholars. The ALRA PhD Award recognises Australia's most outstanding PhD researchers in the discipline, and only one award is granted each year.
Dr Butterly's PhD thesis examines the tension between Indigenous and settler-state claims to sovereignty over sea country in the Northern Territory (NT). In 2008 the High Court of Australia recognised the legal rights of Traditional Owners over access to the waters of the intertidal zone (land between high and low tides) in the NT in the Northern Territory v Arnhem Land Aboriginal Land Trust ('Blue Mud Bay Case'). Despite this, as of mid-2020 the Traditional Owners still didn't have control over to the waters of the intertidal zone as was their legal right. Dr Butterly explored the reasons for this by analysing the protracted negotiations and interactions between the NT Government and Traditional Owners.
"The Australian Legal Research Awards aim to encourage, recognise and promote legal research excellence and are the only annual award that cuts across methodologies and fields within Australian legal scholarship," said Professor Lyria Bennett Moses, Associate Dean of Research in the Faculty of Law and Justice.
"The 2022 awards were particularly competitive, capturing two years of work due to the COVID-related cancellation of the Awards in 2021," she said. "As such, we are immensely proud of Dr Lauren Butterly whose thesis on Reconciling Indigenous and Settler-State Assertions of Sovereignty over Sea Country in Australia's Northern Territory, undertaken at UNSW under the supervision of Associate Professor Sean Brennan, Professor Megan Davis and Professor Bronwen Morgan, won the PhD Award."
For more information about Dr Butterly's PhD thesis, click here.
Comments