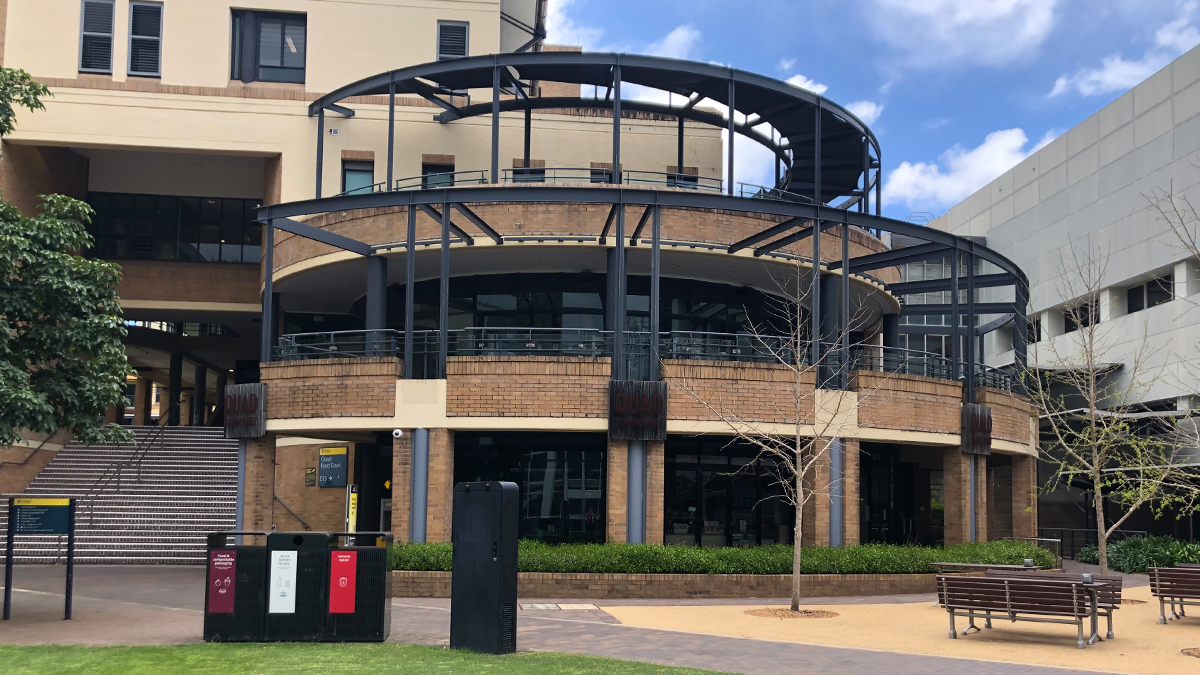 The refreshed space is targeting a Term 1 2023 opening, delivering a gathering and casual meeting place for the UNSW Sydney community to relax and recharge.
Conveniently located in the middle of campus, the Quadrangle Food Court is an integral part of culture and community at UNSW. The works will further activate the space, improving the campus experience for students and staff.
The food court has been redesigned to focus on the student experience, providing a variety of contemporary food offering in an invigorated casual dining space that connects the upper and lower floors through the vertical loft. The internal and external seating areas will be refreshed so the relaxed, casual and inviting space can be enjoyed all year round.
The new dining facilities include a variety of exciting new retailers to campus, communal indoor seating, shaded balcony seating and outdoor dining in a vibrant new environment.
Delivered by Estate Management, the transformed Quadrangle Food Court is designed to enhance student experience and provide an attractive retail and social destination on campus for all the UNSW community to enjoy.
More information about the new retailers will be provided at a later stage.
Estate Management is commencing project works from August 2022 and the new area is planned to reopen for T1 2023.
(Photo of existing Quadrangle Food Court)
Comments