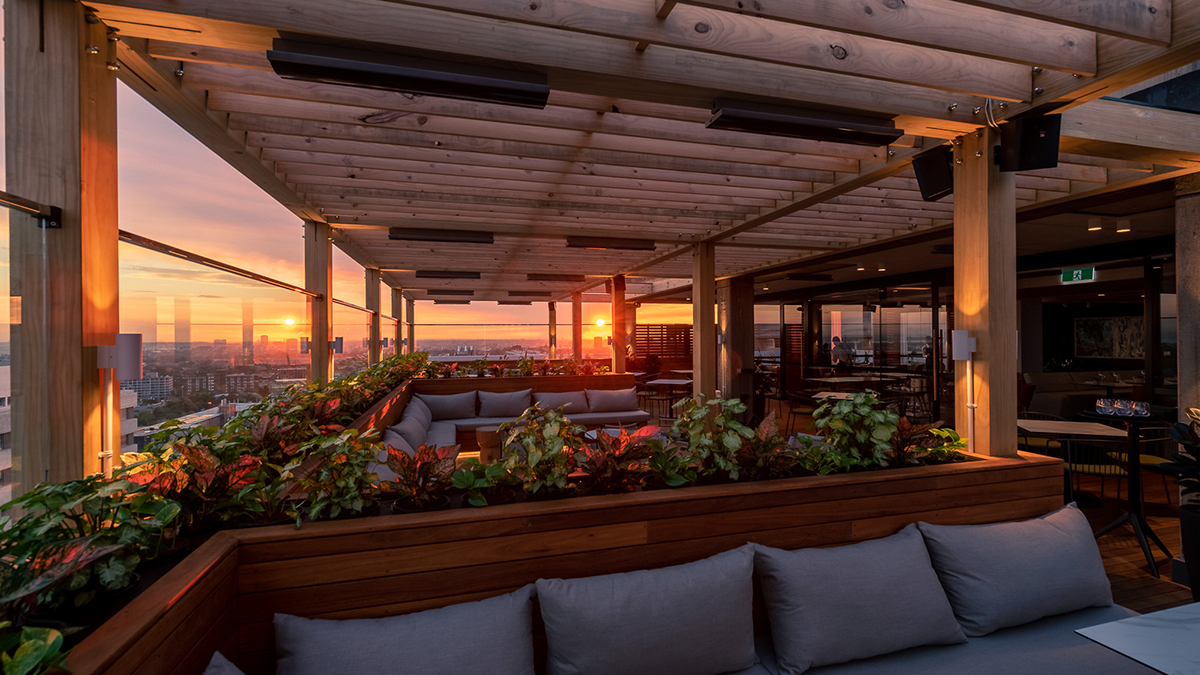 The Lounge is now open
Be quick, limited spots left to book your staff end of year celebration at The Lounge.
On Monday 22 November 2021, staff and alumni were welcomed back to The Lounge on campus. A successful reopening with over 300 diners booked in for lunch in the first week.
The UNSW Hospitality team is excited to reopen. Namit Gandhi, Head of Operations & Hospitality Operations, said "It is wonderful The Lounge can once again provide staff, alumni and their guests a great experience for a casual coffee, lunch or end of year social event."
"We have been thrilled with the response from the community with over 40 group bookings and exclusive events confirmed in the weeks leading up to Christmas," he said.
Located on Level 11 of the Library Building, the new operating hours are:
Monday and Friday: 10am to 3pm
Tuesday to Thursday: 10am to 7pm.
If you have permission to be on campus and want to visit The Lounge for lunch, drinks or a casual coffee, please visit The Lounge website to make a table reservation.
Group and event bookings – reminder
Bookings for staff end of year celebrations and exclusive events are filling up quickly. If you are planning an event at The Lounge in 2021, submit your enquiry now to secure a spot.
The venue encompasses a range of spaces suitable for group bookings and exclusive events. Exclusive events can be held for lunch, dinner or cocktails during and outside of business hours.
Festive takeaway hampers
If you prefer to enjoy one of UNSW's many amazing outdoor spaces with your team instead of dining in, from 22 November to 17 December, The Lounge will offer individually packaged takeaway hampers with menu items inspired by the festive season.
COVID-19 safety
The Lounge is a COVIDsafe venue and has a COVID-19 Safety Plan in place in line with public health orders. Visitors to the venue will be required to check-in with a QR code and show proof of double vaccination as per current NSW Health and UNSW guidelines for hospitality venues.
The food menus will be available to view online by scanning a QR code displayed on each table.
Visit The Lounge website for full details.
Comments