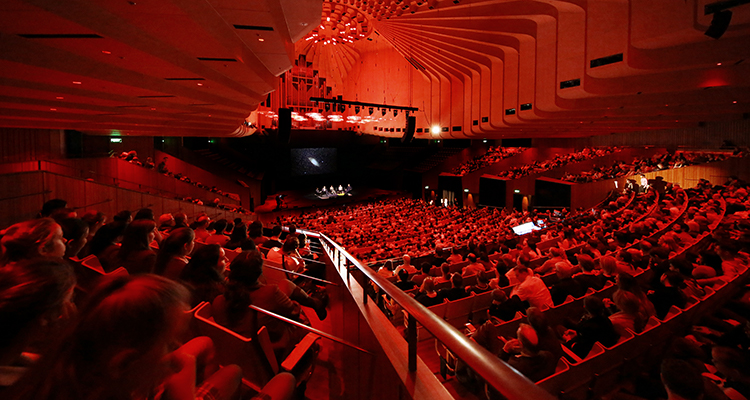 A.C. Grayling and Michael Sandel lead an all-star cast of today's thinkers and speakers as the UNSW Centre for Ideas commences its 2018 program with a series of events in March.
The Centre for Ideas is the new home for UNSW's program of public events designed to foster conversation about important ideas. Ranging from discussions about the Grand Challenges to talks with visiting international speakers, the Centre for Ideas will host a program of events throughout the year at venues in Sydney and on the University's campus.
Well before 'alternative facts' burst onto the scene, many of us have struggled to work out both what is true and what matters. Institutions like democracy are showing their age, and the optimistic promises of technology are revealing a darker side.
UNSW is hosting a series of discussions to open up our conversations about important ideas -  from democracy and truth to inequality and what technology is doing to the way we think.  
A lively panel of experts including writer and activist Cory Doctorow, philosophers A.C. Grayling and Jeremy Moss, social researcher Rebecca Huntley and journalist Lenore Taylor will ask What Should We Do About Democracy? American photographer and artist Andres Serrano will discuss the process behind his work in The Art of Homelessness with Monique Schafter.
Carriageworks joins The Centre for Ideas to present the final two events of the program. Atlantic correspondent Franklin Foer will take audiences through the existential threat of big tech in World Without Mind, and Harvard Professor Michael Sandel will conclude the series with a discussion on politics, argument and the common good in his interactive talk What's Become of Truth?
"These events are the start of an ongoing program that will engage our audiences with big questions and invite them to think, explore, and interrogate the world around them," said UNSW's Director of the Centre for Ideas, Ann Mossop. "We are looking forward to hearing our speakers bring these conversations to Sydney's stages and working with audiences towards some interesting answers."
Limited free tickets are available for staff and students for What Should We Do About Democracy?, World Without Mind and What's Become of Truth? The Art of Homelessness is a free event.
Comments