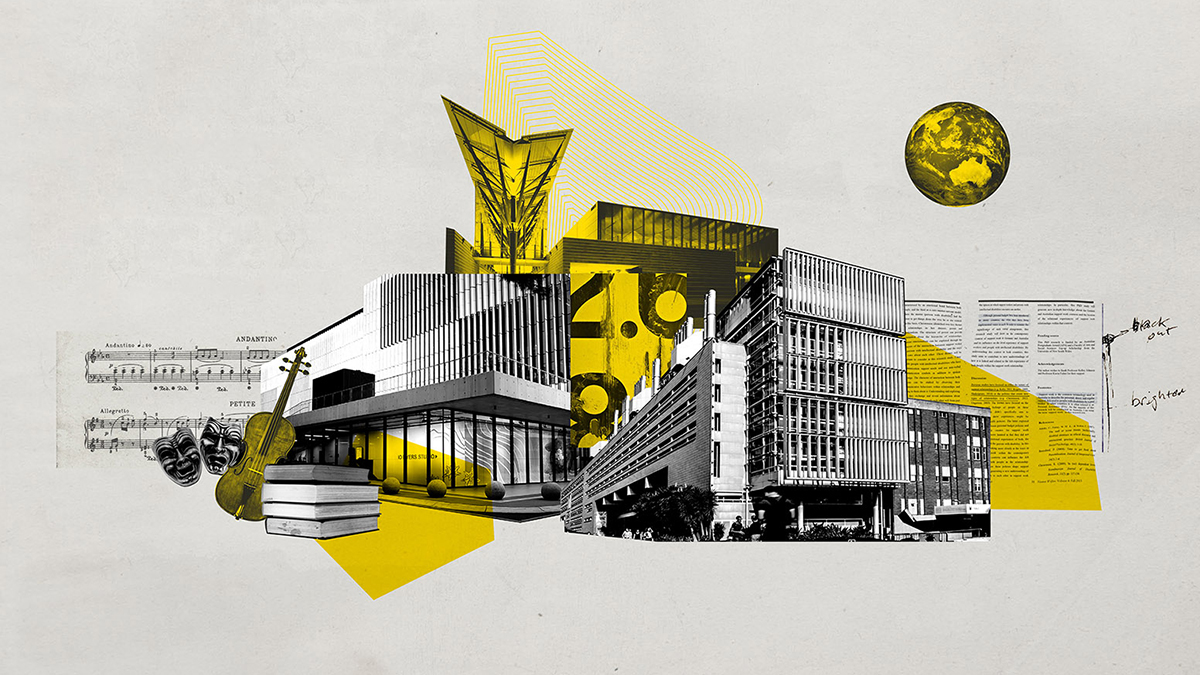 A new month-long digital program from UNSW Arts, Design & Architecture showcases how creativity, collaboration and inclusion can solve problems and improve life on earth.
Today's world faces a complexity of challenges at scale, with a global pandemic, mental health crisis and a climate emergency just some of the most pressing issues of our time. These complex problems require creative solutions, which is why UNSW's Faculty of Arts, Design & Architecture (ADA) is one made for the times.
UNSW's newest faculty is bold. Its vision is grounded in harnessing creativity, fostering interdisciplinary collaboration and being inclusive to solve real-world problems. In action, the faculty brings together expertise across art and design, built environment, social sciences, the arts and media, humanities and languages, and education, to share diverse knowledge and challenge how we think about people, places and cultures to shape a better future.
"Creativity is the powerful unifying force that our faculty harnesses to solve global challenges," says Dean of UNSW Arts, Design & Architecture Professor Claire Annesley. "Our strong community of researchers, educators, students and alumni work together to find the best solutions that help improve life on earth for all."
The vision of the faculty will come to life in a program of digital activities and events from August to September that showcases the diversity and innovation of the newly formed faculty and its commitment to shaping a better future. Called ADAnow, the program will highlight just some of the activities and opportunities UNSW's newest faculty encompasses through media such as art exhibitions, music performances, public lectures, podcasts, film screenings and robust thought-leader discussions.
Among some of the program's highlights: a critical conversation On Consent between ADA alumna Chanel Contos and presenter Yumi Stynes, moderated by Triple J's Avani Dias; an UTZON Lecture delivered by Professor Penny Sparke on the power of nature in domestic decor to climate change; and a discussion On Creativity with Professor Pasi Sahlberg and 2021 Young Alumni Award Winner Jessie Tu. The program will be rounded out by Social Sciences Week, headlined by a new podcast series, 'Ask a Social Scientist', hosted by Associate Professor Siobhan O'Sullivan.
Prof. Annesley says ADAnow is an incredible opportunity to explore the ways the UNSW ADA community is driving innovative solutions to critical issues.
"ADAnow is a demonstration of how the world-leading creativity happening right here in our faculty is shaping the future of our world," Prof. Annesley says.
"The program features exciting thinkers and creators from a range of disciplines, demonstrating how collaboration across diverse subjects can help drive solutions to the big problems we face.
"I encourage you all to get involved and come along on this journey with us."
ADAnow is a month-long series of activities and events during August and September that celebrates UNSW's newly formed faculty, UNSW Arts, Design & Architecture, and showcases how its world-leading creativity is shaping the future. Find out more on the UNSW website.
Comments