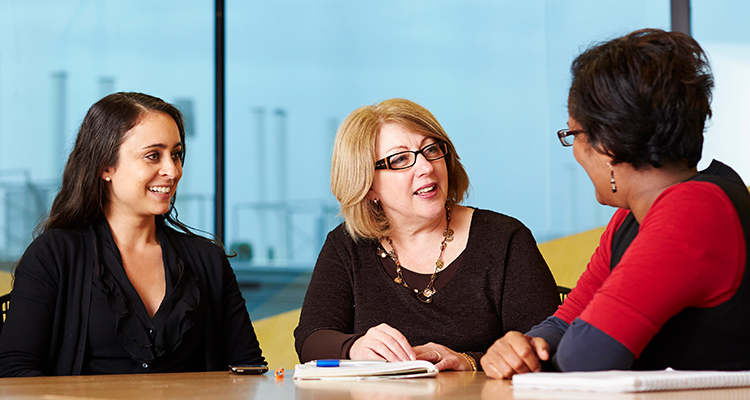 To coincide with International Women's Day, UniSuper is hosting an education seminar to help women take control of their financial future.
UNSW staff are invited to attend the UniSuper education seminar, Super for women, on Thursday 21 March 2019.
The 40-minute session will offer practical financial knowledge and address the unique challenges women face when it comes to superannuation.
"According to research by the Melbourne Institute, women, on average, retire with around half the superannuation balance of men," says Melinda McMullan, Private Client Adviser at UniSuper.
"There are many reasons for this, including the gender pay-gap and taking time off for family responsibilities, which can be exacerbated by the effect of compound interest."
This session is suitable for women who would like to develop a better understanding of financial matters and be more active in managing their retirement savings. The seminar will cover issues such as:
How men and women view money

Understanding the retirement gap and the factors that contribute to it

Longevity and the double-edged sword

Ways to boost your super, including taking advantage of government incentives
Places are limited and registrations are essential – register via unisuper.com.au/unsw.
Super for women
Date: Thursday 21 March 2019
Time: 12pm
Location: G1 Civil Engineering, Kensington campus (map ref: H20)
UniSuper also offers the following resources:
Visit unisuper.com.au/women
UniSuper curates online resources including member stories, information and videos that are all about improving financial knowledge and financial wellbeing. Updated regularly, look out for fresh new stories to mark International Women's Day on 8 March.
Talk with a super specialist
For general information about super, UniSuper members can drop-in to the UNSW UniSuper Centre at Kensington or make an appointment with Lachlan McLean, UNSW's on-campus Consultant. Lachlan can also connect staff with UniSuper's team of specialist financial advisers, including Melinda McMullan, UNSW's UniSuper Private Client Adviser.
Comments