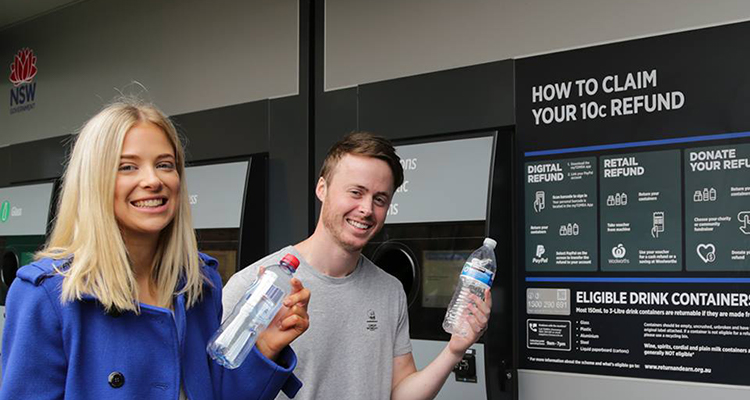 UNSW has been recognised for using social media communities to influence social change in the global 2019 Edurank Social Media Awards.
Last week, UNSW was awarded "Best Campaign Supporting Sustainability" at the global 2019 Edurank Social Media Awards.
Judged by a panel of students, the University was recognised for using social media communities to help influence real social change in sustainable practices. Key initiatives included the impact of our Return and Earn reverse vending machine, encouraging students to use the power of solar to charge their devices and Professor Veena Sahajwalla inspiring the world to rethink waste management and recycling.
UNSW was also highly commended for "Best Campaign Supporting Diversity" through the support of LGBTIQ+ students and staff and the University's culturally diverse community.
Jack Breen, Social Media Lead, believes that the University's commitment to sustainability is what has helped UNSW stand out.
"Sustainability isn't just a one-off campaign, it's something that we're regularly starting conversations about with our community. It makes it easy when there's so many fantastic sustainability initiatives coming out of the UNSW community," he said.
Jack believes that the success of sustainability campaigns at UNSW also show the power of social media to inspire change.
"When you have a connected and passionate social community like ours, you have the power to raise the profile of important issues and causes. We've excelled in the spaces of sustainability and diversity because they are key issues that our community really care about."
You can see the awards on the Edurank website.
Comments