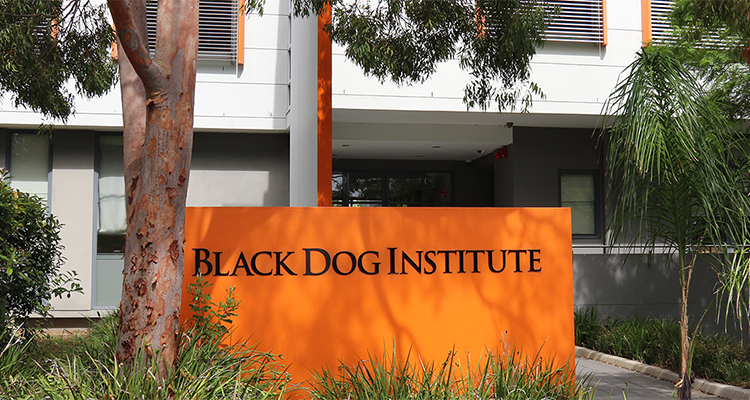 As we enter 2019, we reflect on Black Dog Institute's milestones for 2018 and look towards an inspiring year ahead.
A global leader in mental health research and one of only two Medical Research Institutes in Australia focused on mental health and suicide prevention, Black Dog Institute proudly delivers vital services to the community through research, products, education and resources.
Occupying a strong academic heritage, last year alone saw Black Dog Institute conduct 143 research studies (some of which are still ongoing) for publication in peer-reviewed journals. Some of these studies, steeped in Black Dog Institute's Knowledge Translation model, have led to the delivery of mobile-based mental health services that will be available to the public in 2019 and beyond. These services include apps such as HeadGear, RAFT (Reconnecting AFTer a Suicide Attempt) and iBobbly, the world's first suicide prevention app designed for Indigenous Australians.
"We are so pleased to be able to quickly turn our vast research into usable and accessible mental health resources for the community," said Black Dog Institute's Director and Chief Scientist, Scientia Professor Helen Christensen.
"As we know, it can often take a decade or longer to turn research findings into something that is widely available for people to access. At Black Dog Institute, our evidence-to-practice gap is as little as three years, meaning the work we do in research expeditiously reaches the community, and has the ability to affect change based on a current evidence base."
World leaders in suicide prevention
Accompanying Black Dog Institute's strong research track record is its world-leading suicide prevention trial, LifeSpan. This has been rolled out nationally in collaboration with partners from across the sector and lived experience representatives. Intelligently utilising data to develop and deliver vital services to reduce suicide in its Australian Trial Sites, LifeSpan and its partners are working towards a goal of preventing 21% of suicide deaths and 30% of suicide attempts. With significant progress made in 2018, this year will see Black Dog continue working with its associates to achieve this vital goal through LifeSpan.
"Suicide prevention is a key focus for Black Dog Institute, and we're immensely proud of the work we're doing within LifeSpan," said Professor Christensen.
"For the past decade we have seen suicide rates increase in Australia – this is both shocking and saddening. Using a data-driven approach and working alongside key partners, we are hopeful that LifeSpan will play a role in bringing about the change we need to reduce suicide in our country and across the world."
Collaborative partnerships pave the way for progress
As a leader in the mental health sector, Black Dog Institute proudly collaborates with partners across the mental health and academic sectors, globally and locally. These alliances pave the way for developments in the mental health sector so progress can be made in the quality of mental health care and services provided to individuals around the world.
In 2017, Black Dog Institute joined Neuroscience Research Australia (NeuRA), South Eastern Sydney Local Health District and UNSW Sydney to form the Mindgardens Alliance. In 2019, this partnership will continue working towards improving the care and understanding of neurological, mental health and drug and alcohol conditions.
In 2018, Black Dog Institute advocated for the establishment of the Million Minds Mission. This will now provide $125 million over 10 years under the Medical Research Future Fund for participatory research into the causes, prevention and treatment of mental illness.
Globally, Black Dog Institute also proudly participates in the EU Horizon Projects, the Global Consortium for the Prevention of Depression, and the European Alliance Against Depression.
 "We are so grateful to have the platform where we can connect and collaborate with key mental health organisations and world class institutions," Helen said.
"Combining the resources we all have to offer, we can work together to improve mental health research, services and outcomes on a national and global scale. This is really what it's all about for us – helping to understand, treat and reduce mental illness across the board."
As we look towards the horizon of another year ahead, Black Dog Institute continues to build on its strong scientific evidence-base in the development of new research and the delivery of products and services; it continues to build collaborative partnerships to maximise its impact in mental health; and it will continue delivering valuable mental health resources through its translational research model.
A successful 2018 has set in place a solid foundation upon which to build, 2019 is certain to deliver even more impressive milestones for Black Dog.
For more information on Black Dog Institute's 2018 achievements, activities and services, see Black Dog Institute's 2017/18 Annual Report.
Comments