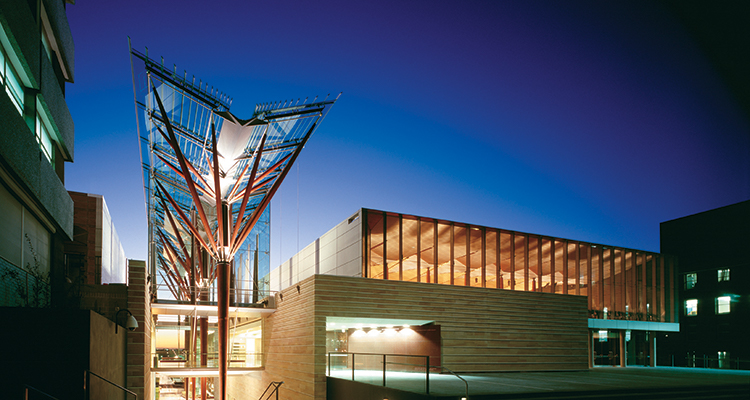 The UNSW Scientia PhD Scholarship Scheme is looking for high-quality research projects to support the recruitment of quality Higher Degree Research (HDR) candidates.
The call for projects for the UNSW Scientia PhD Scholarship Scheme 2020 round is now open. UNSW research supervisors can nominate their project for the UNSW Scientia PhD Scholarship Scheme commencing in term 1, 2 or 3 in 2020. Supervisors with an approved project will be able to nominate up to two PhD candidates for each project.
"The Scientia PhD Scholarship Scheme offers key benefits to researchers as they get to partner with the best and brightest of our higher degree students. It's an opportunity to encourage and support this next generation of researchers while furthering your own research goals," said Professor Jonathan Morris, Dean of Graduate Research and the Chair of SHARPest (Strategic Hires and Retention Pathways educational stipend). 
The Scheme seeks high-quality projects and supervisory teams across all faculties and disciplines.  These will be considered by the SHARPest Committee according to the quality of the supervision team and alignment with strategic research areas and the 2025 Strategy. In contrast to other UNSW scholarship schemes, the UNSW Scientia scheme is targeted so applicants must apply to a specific research area with an identified supervisory team.
The 2020 round of the UNSW Scientia PhD Scholarship Scheme will support key strategic areas of research: 
Biomedical Sciences

Contemporary Humanities and Creative Arts

Global Health

Grand Challenges

Indigenous

Interdisciplinary research

Law

Business and Economics

Social Justice, Government and Health Policy

Technology and Innovation
There are 62 scholarships available for HDR candidates in 2020.
The UNSW Scientia PhD Scholarship Scheme aims to attract the best and brightest people into strategic research areas. It provides them with an enhanced culture of research excellence, mentoring, career development, leadership and community. The scheme provides four years of funding for the candidate to complete a PhD at UNSW, as well as support for career development activities. The awards will be made across all faculties in areas of identified research strengths and the scheme will ensure that candidates reflect the disciplinary, gender and cultural diversity of UNSW.
The call for projects will close on 21 April and will be reviewed by the SHARPest committee on 24 May. Find out more and submit your project.
Comments