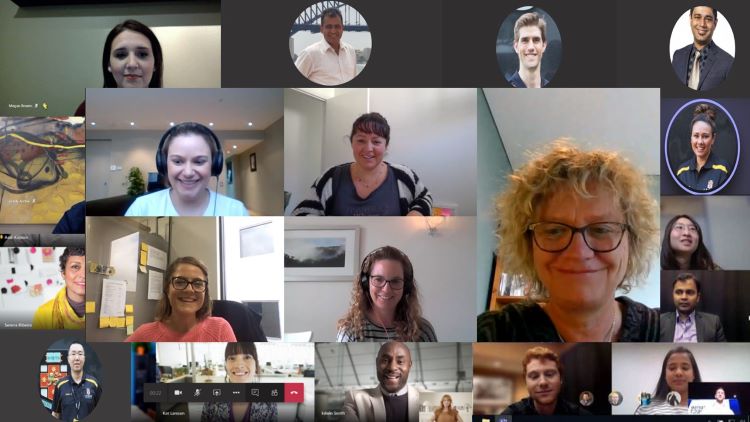 UNSW Sydney continues the transition to a new, modern communications platform – Teams Calls.  
Did you know you can now call UNSW students and staff by their name using Teams Calls? 
UNSW IT has already deployed 1,366 headsets, trained 1,668 staff and assigned 2,156 temporary phone numbers to enable UNSW staff to work from home as part of the University's business continuity plan. 
"The Access and Equity (Students) team was involved in student care calls as part of UNSW's response to COVID-19, contacting students and helping them to access academic, financial and wellbeing support," Tom Pyke, Operations and Implementation Manager, and recent recipient of Teams Calls, said.
"We also had to make a high volume of phone calls to teachers, careers advisers and principals from Gateway eligible schools to discuss the UNSW Gateway Winter program. This free online program provides support for students sitting their HSC this year including how to apply for an early conditional offer at UNSW.
"Getting the calling team set up was really easy with individual Teams phone numbers issued very quickly thanks to IT team members Claus Christensen and Keith Melton-Agbohlah."  
As recent events have highlighted, the traditional desk phone will be a thing of the past as the University moves to a more flexible and agile work environment. UNSW staff will be able to work from any location using their existing telephone number. All they will need is a reliable internet or Wi-Fi connection.  
"The call functionality in Teams is very user friendly and worked well given the large call volume, and has made the transition to working from home much easier for the team," Mr Pyke said.   
Staff will receive a Teams-enabled headset, and in common areas a Teams-enabled handset. Current desk phones will be recovered and recycled to minimise waste. 
Over the coming months, the project team will engage with faculties and divisions to work through any specific use cases and coordinate the transformation for all staff to Teams Calls. The project is on track to be completed by Q3 2020.    
Further training opportunities will be available to staff to ensure a seamless transition to the new system. 
Microsoft is always evolving and improving its services, and UNSW IT is committed to enabling the latest technology to help students and staff.  
For the latest on Teams, introductory training material and FAQs, click here.  If you require further information please contact the IT Service Centre. 
Comments