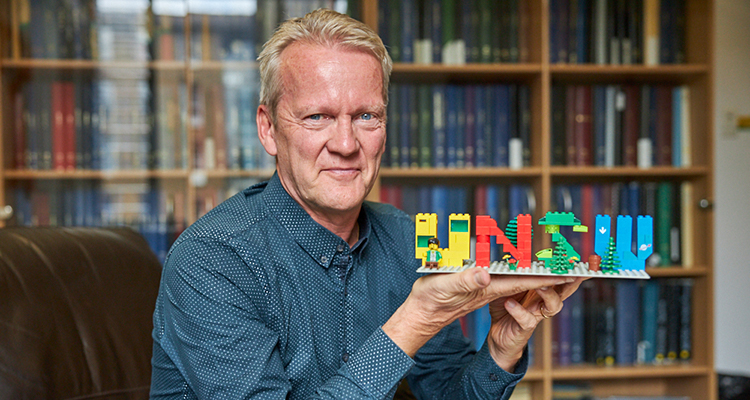 UNSW Philanthropy is excited to release its 2019 UNSW Donor Impact Magazine. 
This annual publication highlights some of the incredible work that has been made possible due to the generosity of our UNSW donor community last year. 
Every year, philanthropy makes a meaningful impact on our work across all faculties and campuses, whether it's fast-tracking vital research, building strong communities and spaces, or supporting our students in need. This publication represents an important snapshot into the culture of philanthropy at UNSW, highlighting different donors, gifts and recipients that make our amazing work possible at the University, and increase our impact on the wider community. 
Below are some of the inspiring stories featured in the 2019 magazine.  
Learning with LEGO
Support for The Fair Play Project at the Gonski Institute for Education.
Going far by going together
The power of community giving to achieve meaningful change.
Developing future leaders
How a scholarship helped Merinda Dutton enact change for Indigenous communities.
A lifetime of friendship and giving
How Stan Cowper and David Barnsdall's friendship was sparked by philanthropy.
Read the full 2019 Donor Impact Magazine, or browse earlier editions from 2018 and 2017.
Pictured: Professor Pasi Sahlberg of the Gonski Institute for Education heads up the Fair Play project.
Comments