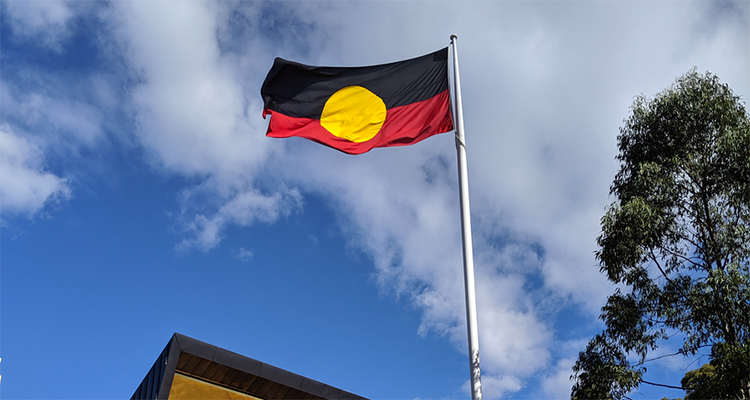 This year's theme for Reconciliation Week reminds us whether in a crisis or in reconciliation we are all 'in this together' and that we all have a role to play when it comes to reconciliation.
Tuesday 26 May was National Sorry Day, a reminder of the Stolen Generations whose lives were devastated by past government policies to remove Indigenous children from their families and communities. This day acknowledges and signals deep regret at the impacts these past policies had, and continue to have, on Indigenous communities today.
This year's National Sorry Day also marked the third anniversary of Pro Vice-Chancellor, Indigenous Professor Megan Davis reading the Uluru Statement from the Heart to the Australian people. This landmark statement invites all Australians to walk with First Nations peoples in a movement for a better future.
Three years later, while the nation deals with a global pandemic, the Uluru reforms remain "as important as ever," said Prof. Davis. 
Prof. Davis believes that the experience of Aboriginal and Torres Strait Islander communities during the COVID-19 pandemic further emphasises the need for a constitutionally enshrined First Nations Voice to Parliament.
"When the government wanted public health experience they sought the advice of epidemiologists and virologists, when they wanted an economic recovery they sought the advice of economists and small business, and when the government wanted to close down and protect Aboriginal communities, Aboriginal people led the way," she said.
Prof. Davis believes it is the Australian people who hold the power to unlock the constitution – to allow for a process of truth and justice; for Aboriginal and Torres Strait Islander peoples to take a rightful place in their own country.
"Three years have passed, yet our voices have remained strong," she said.
"We need all Australians to join with us in this movement; for us to start the long process of coming together after a struggle."
Following National Sorry Day, National Reconciliation Week commenced on Wednesday 27 May on the anniversary of the 1967 Referendum and continues until Wednesday 3 June, the date of the Mabo decision. 
"The choice of this year's theme 'In this together' could not have been more prescient," said Professor Eileen Baldry, Deputy Vice-Chancellor, Equity Diversity & Inclusion. 
"While we are physically apart, there are still many opportunities to reflect on this history and commit to the process of reconciliation between the First Peoples of this nation and the settler population."
Reconciliation Australia has compiled 20 ways you can be in this together in 2020. As part of their virtual Reconciliation Film Club, UNSW students and staff can watch the celebrated documentary In My Blood It Runs until Wednesday 3 June. 
"Among the key messages in In My Blood It Runs is that we need to be honest about our past in order to build a fair and just future," Prof. Baldry said.
Photos of the Uluru Convention: 3rd Anniversary
The UNSW Indigenous Law Centre (ILC) at UNSW Law hosted a webinar 'Photos of the Uluru Convention: 3rd Anniversary', featuring an eminent panel of those involved in the First Nations' National Constitutional Convention at Uluru from 23-26 May 2017, who discuss the photographic images captured of the Referendum Council and Uluru dialogues by ILC photographer Jimmy Widders Hunt. Access the webinar here.
UNSW would like to Acknowledge the Bedegal, Gadigal and Ngunnawal people who are the traditional custodians of the lands where each campus of UNSW is located. We pay our respects to Elders past, present and emerging. 
Comments