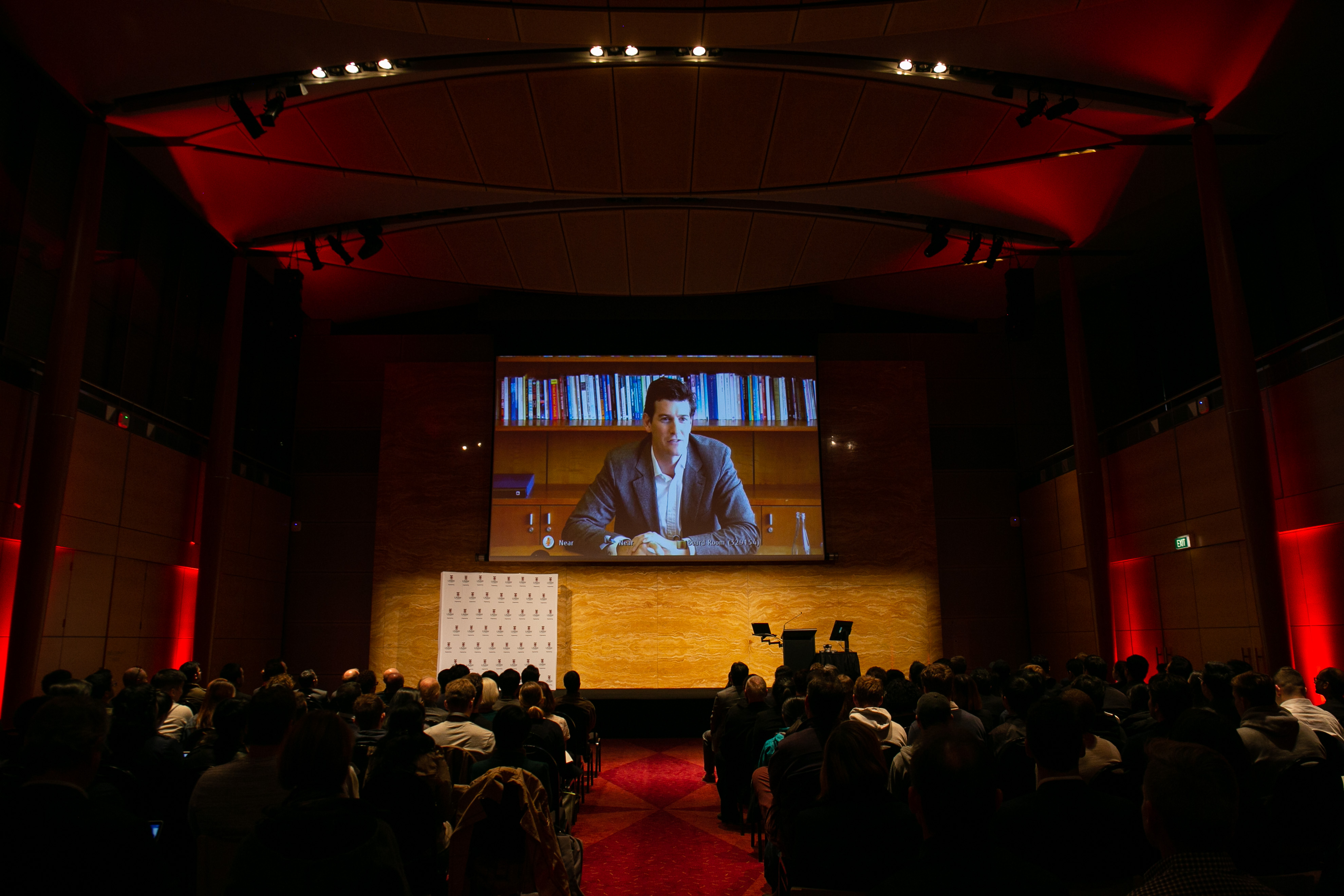 Part of the newly formed Division of External Relations (DEx), DEx Events is a team of highly skilled event professionals who work closely with Faculty stakeholders to plan and deliver strategic Faculty events on and off campus. 
Since forming in late 2017, the team has delivered a range of successful events including student award ceremonies and high-profile public events such as a Sydney Writers' Festival event on campus, a live-link to the World Economic Forum for the Mitsubishi lecture for Engineering, and Utzon lectures for Built Environment. 
In collaboration with other teams within the Division, DEx Events can manage the end-to-end running of your event including planning, bookings,communications and registrations. DEx Events can also& provide guidance and advice for smaller Faculty events.
Behind every good event is a great events team 
DEx Events has developed a number of new initiatives to support the University's annual program of events. Get to know DEx Events and find out more about how they can help you plan and manage your future events with the below resources.
UNSW Events Toolkit 
DEx Events has launched the first stage of a new UNSW Events Toolkit, available to all UNSW staff, which includes downloadable checklists and templates for many aspects of event management (project plans, budgets, briefing documents, etc). This resource will enable staff in Faculties and Divisions to run their own events with the best resources available on campus. The Toolkit will be updated regularly and DEx Events welcomes feedback and suggestions for additional content. 
UNSW Events calendar 
The new UNSW Events calendar is now live and provides a comprehensive listing of upcoming events for our UNSW external audiences. 
If you have an upcoming UNSW event that you would like to share, please use the 'Submit an Event' button on the website and complete the online submission form.  An Event Calendar instructions guide is also available to download via the UNSW Events Toolkit.
Eventbrite 
Eventbrite is now the preferred platform for all event registrations at UNSW. UNSW is a preferred partner for Eventbrite, meaning UNSW staff have access to support and training from Eventbrite, as well as a discounted rate for the fees associated with ticketed events. 
Faculties, Schools and Centres should contact the DEx Events team through the DEx Request Portal  to set up a sub-account in Eventbrite. Divisional staff can contact unswhospitality@unsw.edu.au for account set up. An Eventbrite help guide is also available to download via the UNSW Events Toolkit. 
Centre for Ideas 
The UNSW Centre for Ideas is also located within DEx and manages a program of events on and off campus with leading thinkers, writers and artists. The Centre has recently announced that it will be co-presenting the 2018 Festival of Dangerous Ideas with The Ethics Centre. 
If you have a proposal for the Centre of Ideas events program, please email centreforideas@unsw.edu.au.  
UNSW Hospitality 
In addition to the offerings of the DEx Events team, UNSW Hospitality, part of Business and Campus Services, provides many services to assist you with your event. Please refer to the story in Inside UNSW to find out more about their new services, including conference planning and event management.  
How do I get DEx Events involved in my event? 
Talk to your Faculty DEx Business Partner to identify the objectives of the event and its alignment with the Faculty strategic priorities. 
Have a look at the Events Toolkit to see if it has information you need. 
Submit a request through the DEx Requests Portal, using the Initial Event Brief from the Toolkit to summarise your needs. 
Comments